This post is part of Long and Short Reviews' Winter Blogfest. Leave a comment for a chance to win a personalised carry about thermos mug. If you can provide a clear image, name or idea it can be transferred onto the mug. Or you can just have it plain. These super mugs keep fluids hot or cold in throughout the day, whichever you choose to put inside.
A Few Christmas Wishes by L.B. Griffin
I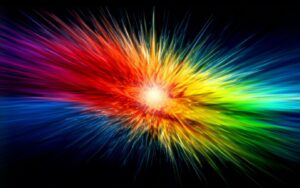 t was just after Christmas 2020 when I finished my novel and was brave enough to submit to a publisher. It was something I never thought I would ever do as I didn't have the confidence. That was until a friend said, "do it before you pop your clogs mate!"
It was the push I needed, after all, did I really want my epitaph to read, "shoulda, woulda, coulda?"
Then the Big Bad Wolf was at our door and life turned upside down.
The following Christmas our government told us we were allowed to bubble with six people only. It was so very difficult. My daughter was pregnant and going into labour, yet I had other family who I needed to help and to see. What to do. The dilemma was there for everyone.
I know I'm not the only one to have a story around this part of our lives, some tragic and I'm so sorry. I consider myself wish I could give everyone around the world a big hug. It wontmake anything better but the sentiment is that during that period of emotional turmoil, grief and terror we pulled together.
We pulled together as a nation. We pulled together as humans across the world. Those world divides and barriers started to fall away. Life took on totally different meanings to so many. One of survival. Acts of caring. Offering to help. Speaking to one another, albeit from a distance and across the road. I have never been through a war. This was a war that we fought together. The Invisible Big Bad Wolf still lurks at our door, but we are survivors. My books are about survivors, love, careand those characters that are evil, but shine because you love to hate them.
My wishes for Christmas are considered pie in the sky?
Wars stop.
Humans continue to look after one another.
The leaders of the world unite.
And our beautiful earth that we only live on for a nanosecond is looked after and nurtures in preparation for the next generation of everything that grows.
Christmas is a time for sharing, a time for giving. The world has gone a little mad again, but when I reflect on those early days when The Big Bad Wolf was at our door – people opened their eyes and looked at the world in in wonder. They saw trees of green, skies of blue, flowers and bees and said I love you….
Kathleen Gray—talented, a little wild, at times rebellious, but always popular—has a fun, easy life in rural Somerset, with a doting family.


Suddenly, they are gone, everything is changed, and she has only Uncle Jack. Try as he might, he cannot be father and mother to her—he has a business to run and his own life to manage.


Kathleen takes a chance and becomes Kate Westfield, fending for herself in London, with a new life built on her hopes and dreams and new friends. She could hardly have imagined that one of those friends has a shoebox full of answers.
L.B. Griffin, born and raised in Bath UK, absolutely loves writing fiction. She is happily married and surrounded by her family in Wiltshire. She has always written around the full-time paid job and pays tribute to everyone she has taught and met. They have been her inspiration to write.

Whilst her stories are a complete work of fiction, they touch upon social issues, the reality of life. They are filled with gentle hints of romance. Her women are strong, courageous, they are survivors. Though they don't necessarily see themselves that way, they certainly are. Her debut novel, Secrets, Shame, and a Shoebox was released world-wide mid-2021. It immediately received rave reviews. The sequel, The Twenty-One-Year Contract, also a standalone, also continues to receive excellent reviews. These are complete works of fiction.
Buy the book at Amazon.