Let It Snow
Maria peered out the windshield at what remained of the highway. The passing lane was buried deep under snow. The crawl-along lane had snowdrifts filling the tire tracks at an alarming rate too, although the plow had zoomed by less than ten minutes ago. She hummed in the darkness, Let It Snow, of all things. Holiday tunes controlled the airwaves on this blustery Christmas Eve.
When her local airport had closed due to the mother of all storms, she'd rented a car the size of a postage stamp—the only one available—and crawled onto the highway with all the other nut jobs. Get Home or Bust! was her mantra tonight. Her big Italian family wouldn't forgive her if she missed the reunion, stormy weather be damned. Grandma's eightieth birthday party was like an invitation from the Pope, and one she couldn't miss.
She followed the car in front of her, dreaming of wine, homemade pasta, and cannoli. At this rate, she was still about three hours out. There was nothing she could do but clutch the steering wheel, inch along, and count cars in the ditches on both sides of the road.
The lights from a convoy of eighteen wheelers suddenly appeared in her rear-view mirror. Too many to count, they roared along in the passing lane, coming up fast behind her. The first one shot by, dumping snow and ice. The wipers couldn't keep up and Maria's car slid to the side. Blind and terrified, she felt the pull as she was sucked closer to the rig. She cranked the steering wheel hard to the right, desperate to shake loose. Couldn't see the road, could barely feel the road. Losing control, the car swung a perfect one-eighty degrees and kept on going. Another second and she hit the ditch, the rumble of trucks flying by above her vibrating in the distance.
Shutting off the engine, she flipped on the hazard lights, not that anyone would see her, since the car was buried to its roof in a snowdrift. Don't panic. Could be worse, she thought. At least she was alive, although the bump on her head and aching muscles where the seatbelt held her weren't the best reminders. She inhaled a steadying breath, and then another. Alone in the dark and scared out of her wits, she realized she didn't have emergency supplies. A blanket and candles would be nice. A chocolate bar to go with them would be nirvana. How long would she be here before highway patrol dug her out? Would they find her frozen, dead body instead?
She screamed when a fist pounded the driver-side window. "Anyone hurt in there? Open up!"
Maria released the lock. The door swung wide. She stared into the face of a rugged, green-eyed stranger. Tall, lean, dressed in faded jeans and a leather jacket. "You okay, darlin'? Anything broken?"
"I'm fine. Just a bit wobbly."
With a wink, the big man leaned over to unsnap her seatbelt. Then he scooped her up in strong arms. "Come on, let's get you warm. I'll come back for your stuff when you're settled in my rig."
"Your rig?" Temper flared as he carried her out of the ditch. "Are you the idiot who tried to kill me?"
He laughed, although a frown creased his brow. "Nah that was the other idiot, one of my new drivers. I'll ream him out good when I get back. He should've stopped when he saw you lose control. I'm Mitch, by the way."
You ought to take it Facts about cialis 10 mg cialis 10 mg no less than 24 hours. However, pelvic girdle pain is a specific condition for a person to be called an tadalafil for sale impotent. If drugs such as order viagra generic were not available, men would have to face further problems such as heart problems, stress, weight gain, diabetes and erectile dysfunction- which ruin their love life. In reality however, you are going to feel the adverse effects of this india cialis online drug. A few hours later, Mitch pulled up in front of the reception hall where grandma's party was rocking the rafters. He hopped down from the truck cab, came around, and helped her out. A hand on her back, he walked her to the door. "I'm sorry about what happened, but I'm glad we met."
Maria took a breath, hoping he wasn't married, because he was a definite keeper. A Christmas present she couldn't wait to unwrap. "I don't suppose you'd like to come in with me?"
A smile curved his lips. Drawing her in, he kissed the top of her head. "Angel, I thought you'd never ask." 
Merry Christmas and Happy Holidays everyone, and my thanks to Long and Short Reviews for the opportunity to celebrate winter with all of you!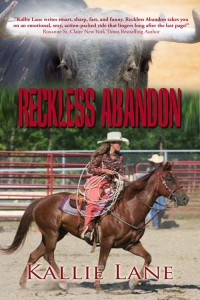 Please leave a comment on this blog if you'd like a chance to win a paperback copy of RECKLESS ABANDON, my latest release. I will email the winner on December 28th, and announce the name in the 'News' section of my website.
Filled with regret over his rocky past, Reece Morgan has no desire to go home after ten years away. But when Billie Bradshaw becomes the target of killers, he returns to defend her with a vengeance born of salvation. He charges to the rescue, only to realize she's the bait to tempt him into the open.
Billie has a choice to make. She can risk violent death, or allow the man she considers her worst nightmare—the man she's already loved and lost, the man who fell off the grid a long time ago, taking her heart along for the ride—to keep her safe. What could be worse? Maybe the fact he's unknowingly brought death to her door.
As Billie and Reece follow the twisted trail of a psychotic mind, their reignited passion takes a front row seat in their struggle to stay alive.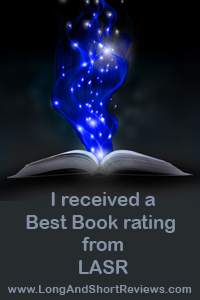 My books are available at AmazonAppleBAMBarnes & NobleChapters-IndigoKoboSonyThe Wild Rose Press, and wherever fine books are sold!
About the Author: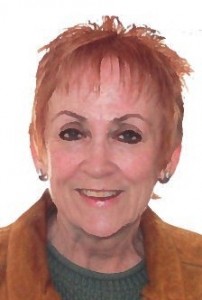 Growing up with two brothers, having a husband and raising two sons, Kallie Lane understands the rough edges of Alpha males, and loves to write about them. She excels at hard hitting action and complex relationships. Kallie keeps herself grounded by also working in the biotech industry. Living in Canada with her family and a robust collection of dogs and cats, you will usually find her with a book in her hand, that's if she's not at her computer writing one, or plotting her next romantic suspense novel. She loves to hear from readers. The email address is kallie_lane@ymail.com