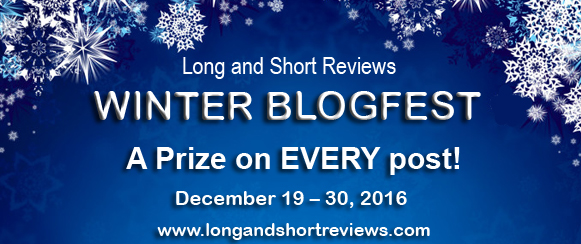 This post is part of Long and Short's Review Winter Blogfest. Leave a comment for a chance to win asigned, paperback copy of Flight of the Raven. (Shipping restriction: US only.)..
What Light through Yonder Window Breaks?
I live in Salem, Massachusetts, right across the street from the 17th-century Witch House. I love Halloween and all things autumn, but winter holds just as much magic for me and my family. The snow. The holiday lights. The smell of cookies…varied, copious cookies just waiting to be devoured. And most nights in December, the clang of a bell outside our home heralds the presence of the Ghost of Christmas Present standing on the sidewalk below. He's part of the Salem Trolley's "A Christmas Carol" tour, and he always makes me smile.
We love the Dickens classic in our house. My husband reads A Christmas Carol to our twin boys at bedtime, and we watch every film version cable TV affords. The story holds so much optimism and light, both of which we can all agree the world is in desperate need. If a man like Ebenezer Scrooge can find redemption, there's hope for us all.
When the Ghost of Christmas Present appears outside our windows in his flowing robe and holly-wreath headpiece, the city seems a little kinder. The magic of childhood rushes back to me, and I'm filled with the giving spirit. I want to feed the hungry, hug the friendless, and do whatever I can to protect those with little or no voice.
Call me corny, Pollyanna, or any other name you like. I see your point. But I still believe in love and humanity. And I'm grateful for the ability each one of us has to make the world a better place. As an author, I hope my stories do just that.
How eager would the bridegroom be if he knew he could never bed the bride?

Lady Emma of Ravenwood Keep is prepared to give Sir William l'Orage land, wealth, and her hand in marriage. But her virginity? Not unless he loves her. The curse that claimed her mother is clear: unless a Ravenwood heir is conceived in love, the mother will die in childbirth. Emma is determined to dodge the curse. Then William arrives, brandishing raw sensuality which dares her to explore her own.

William the Storm isn't a man to be gainsaid. He'll give her protection, loyalty, and as much tenderness as he can muster. But malignant memories quell the mere thought of love. To him, the curse is codswallop. He plans a seduction to breach Emma's fears and raze her objections. What follows is a test of wills and an affirmation of the power of love.
About the Author:Judith Sterling is a pseudonym for Judith Marshall, whose nonfiction books My Conversations with Angels and Past Lives, Present Stories have been translated into multiple languages. She has an MA in linguistics and a BA in history, with a minor in British Studies. Born in that sauna called Florida, she craved cooler climes, and once the travel bug bit, she lived in England, Scotland, Sweden, Wisconsin, Virginia, and on the island of Nantucket. She currently lives in Salem, Massachusetts with her husband and their identical twin sons.
Website | Facebook