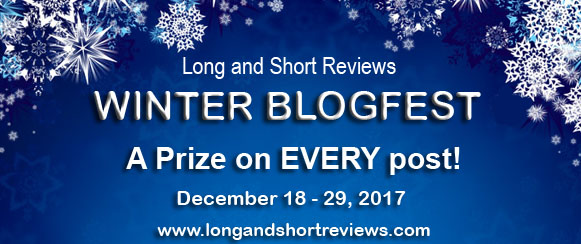 This post is part of Long and Short's Review Winter Blogfest. Leave a comment for a chance to win 3 copies of Sinner.
Christmas 2017
I love Christmas. It's my favorite time of year.
While other families have traditions that date back generations, my family is too young, too geographically widespread, and too culturally diverse for a single set of regulated activities surrounding the holiday.
My mom's the daughter of first-generation Portuguese immigrants to Guyana, and my dad was the product of a Portuguese gold mine owner and his Indian indentured servant (his mistress – he legalized his sons – we know nothing about any daughters he may have had).
So I'm 3/4 Portuguese and 1/4 Indian. I met & married my Dutch-born Canadian husband in college. We have 3 sons. They check off most boxes re ethnicity.
My 3 brothers are pretty much in the same situation with their wives; one red-headed Irish female, one Columbian, and one of French origin. You should see our family pictures. We look like a UN section.
The only tradition we have is one inherited from my grandfather.
We make a dish called Garlic Pork. Basically cubes of pork are marinated in a mixture of garlic, thyme, vinegar, and pepper for four days. The pork is removed from the mixture, washed, dried, and then steamed. On Christmas morning, the cubes are deep-fried, and served for breakfast with toast. The chaser, so you don't repeat the garlic, is a screwdriver, heavy on the vodka. This sounds gross, but it is absolutely delish. My mouth's watering just thinking about it. Email me if you're interested in the recipe.
In the summer of 2008, Loose-Id put out a call for books based on Christmas songs. I started going through my list of favorite seasonal tunes and could not for the life of me get past 'The Twelve Days of Christmas.'
You know that thing where a jingle sticks in your head and will not go away no matter what you do… It drove me batty. And *light bulb moment*, a partridge in a pear tree became a paratrooper in a pear tree. Snap your fingers and The Hades Squad series was born!
A Paratrooper in a Pear Tree, now re-released as Sinner, starts with Linc Chapman, opera singer and SEAL, landing unconscious in a pear tree. His soon-to-be wife, Destiny Driven (her real name) is an editor sent to 'sex up' a reluctant author's work. When Linc, aka Sinner, awakens, he discovers Destiny's hoard of sex toys and vintage 70s porn DVDs.
It's all uphill from there.
I think though, that I love the ending the best.
Excerpt – Sinner:
~~~
Performance rehearsals devoured most of the five days before the wedding. Never in his life had Linc ever been anxious before a concert, but his nerves sparked that week every time he sang his bass solo for Handel's Messiah. Lincoln was singing for one woman and one woman alone. This performance was more than a concert—it was the foundation the remainder of his life would rest on. It had to be perfect.
His wedding day dawned gray and overcast. Moisture hung in the air. He wanted to howl at the heavens. How dare they mar his perfect day?
English ivy, the variegated leaves glistening silver in the flickering candles nestled into each pew's entrance, trailed the burnished mahogany back of each bench. Irish ivy boasting shining dark emerald leaves and clusters of electric blue berries decorated the gray and white altar.
Not a pin dropped during Linc's solo.
His gaze roved the audience as he sang.
No Destiny.
The conductor caught his searching glance and rolled his eyes left to the vestibule. Only Destiny's face was visible, her black eyes brimmed moisture, a lone tear snaking down her cheek. She smiled, the gesture dreamy, enchanted. As he sang the last note, he bowed in her direction.
The "Hallelujah" chorus, low and hypnotic, bounced from wall to wall and up to the cathedral's high, domed ceiling.
Destiny, escorted by Lincoln's father, began the traditional bridal walk.
~~~
To enter a contest to win a free copy of Sinner either Follow Me on BookBub or Sign Up for My Newsletter (it should read—my very infrequent newsletter—I am such a slacker):
The winners (3) will be announced January 3, 2018 here.
https://www.facebook.com/Jianne123/
Have a great Christmas season, stay safe on the road, and don't let your credit cards go overboard in the malls (it's proven, it's the plastic's  fault not yours).
Cheers,
Jianne Carlo
Navy SEAL Sinner's trapped in a blizzard with Destiny, a woman traveling with porn DVDs, whips, and cuffs. When the electricity fails, there's only one way to stay hot.

Navy SEAL Sinner is no choir boy. Deployed to fight an out-of-control brush fire in Alaska, Sinner is the last smoke jumper to exit the plane. Sinner veers off course, his chute fails, his reserve opens, and he's knocked unconscious when he lands in a pear tree. Sinner awakens in a cabin to the sight of a woman with the face of a Madonna and the body of a stripper tending to him.

Destiny is in Alaska, armed with whips, cuffs, and copies of "classic"—who knew?—porn movies, to "sex up" former bestselling author Nadine Roland's latest manuscript. It's make or break it time for Destiny, career wise. The last thing she needs is a car that won't start, a fricking blizzard, and a SEAL named Sinner who thinks she's into BDSM because of her "toys."

Sinner doesn't believe Destiny is a book editor, not for a second. He knows they're trapped in the cabin for at least two days. When the lights go out, Sinner knows exactly how he's going to stay warm.
About the Author: Award winning author, Jianne Carlo's motto is simple: Alpha Me Please.
While strong heroines, exotic locations, and cultural differences are her forte, she goes weak in the knees for bad boys, warriors, and alphas. Send her a man with an attitude and she'll find the right woman to tame him.
Jianne loves hot and spicy food, stomach-plunging park rides, and is kept on her toes by her Viking husband of thirty-five years, and three, handsome grown sons. Jianne's a Zumba addict who loves to cook. Her favorite possession is her 'Robo-stove. There's nothing she likes more than hearing from readers.
Website l Blog l Facebook l Twitter
Buy the book at Amazon.