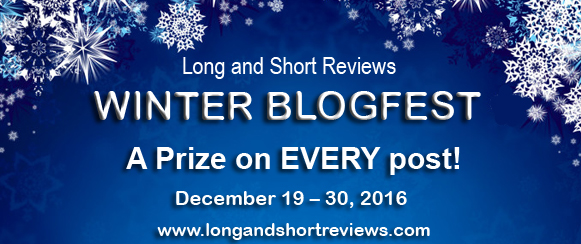 This post is part of Long and Short's Review Winter Blogfest. Leave a comment for a chance to win a paperback copy of 'The Wild Heart' or 'Life After 6 Tequilas' or 'The Sea Horse Door' or 'The Untouchable', airmailed from the UK to anywhere in the world..
The Secret to Happy Holidays
Recently a friend confessed that while she immensely looks forward to the Christmas holidays, she also dreads the work it entails, both in the kitchen and on an emotional level.
"In three of your books," she complained, "your hero and heroine sail through Christmas without a burned pudding or a cross word."
"Yes, but that's romantic fiction," I answered.
She gave me a dark look. "Reveal the secret to the perfect, romantic Christmas, or I'll expose you as a fraud."
We made coffee, pulled out some delicious day-old cheesecake (food for thought, and I hate waste), put our heads together and came up with this:
1.) Plan. Don't leave everything to the last minute. Aim to have most things done by 20th December, including menu planning, shopping, mailing of cards and gifts, wrapping, decorating, making up beds for guests. This way, you'll enjoy the run-up to Christmas.
2.) Food. Don't try fancy experiments. Don't attempt to put a hot starter, main and dessert on the table for one meal because you'll make yourself crazy and you'll never sit down. If you've got a hot main meal, complement that with a make-ahead cold starter and cold dessert. Also, let ready-mades come to the rescue. Don't stint on the garnish. Twists of lemon, bunches of fresh herbs, cherry tomatoes, glacé fruit, grated chocolate, edible sparkles etc., will make your dishes look fab with minimal effort.
3.) Don't be a martyr. Accept help. If guests offer to bring a dish say "Yes, please!". Encourage them to bring it fully prepared so there's less pressure on the kitchen.
4.) Give jobs to Grandads and fathers-in-law, even if they are still puzzled by the women's liberation movement way back when. Get them to keep the ice supply topped up, manage the firewood, walk the dog, run errands, take out the rubbish, handle the recycling and pour drinks. They're pretty good at pouring large ones, I find! Thank profusely and let them know they're indispensable.
5.) Never do breakfast. Stock up with milk, cereal, fruit, toast, juice and the usual, and tell people to help themselves (and clean up). No cooking allowed. Who wants to start preparations of a celebratory meal in the middle of a greasy fry-up? And, be sweetly firm about what time breakfast ends.
6) Washing up. Make a rota. Teams of two at least. Make sure the term 'washing up' is clearly understood. It means:
• Unload clean items from dishwasher and put away. Reload and switch on.
• Wash, dry and put away everything else in and around the kitchen sink and further afield.
7.) Make sure kids have got special movies to watch, or toys with which to play, in a separate room, for those moments when the adults − or the kids − need a break.
8.) Don't use too much precious or hand-wash tableware. You don't want Great Granny's antique crystal broken by an enthusiastic helper, along with your heart.
9.) Make a list of tasks, and allocate jobs. Put it up somewhere where everyone can easily see it. Yes, it sounds bossy, but your guests will appreciate being able to help without having to constantly ask.
10.) Remember, remember: alcohol, and close-proximity to some relatives (and some friends), don't always mix. Don't spoil a rare family get-together with a row. Keep your mouth shut and warn the family troublemaker (in private) that 'now is not the time.' Make a date after the festivities to resolve inflammatory issues, if necessary.
Lastly, and most important, enjoy yourself! Be organized, be efficient, but don't be a control freak. Delegate. Remember, it's Christmas!
With best wishes for a joyful Christmas, happy holidays and a brilliant 2017.
Gina XXX
Creative introvert, Rosemary Hamilton, lives day by day, her fragile existence disrupted when she acquires celebrity neighbour, Marco Dallariva, charismatic world-champion motorcycle racer who lives life on the edge. Their initial meetings are disastrous. Opposites, clearly, do not attract even if they share troubled ground. When Rosy knocks Marco off his motorbike in the driveway of his secluded home, there's hell to pay-but also a spark of undeniable attraction. Rosy is puzzled by her deep anxiety when Marco goes missing, and, when he finds himself desperate in an emergency, he immediately turns to Rosy. To share Marco's life, Rosy changes her own. Always in his shadow, without freedom or privacy, friends or family, she exists beyond her comfort zone. Against all odds, the relationship flourishes-but cruel, life-changing secrets have nowhere to hide. Are Marco and Rosy heading for a win? Or will they wipe out in the face of a devastating, impossible choice?
About the Author: Family and friends are the most important elements of Gina's life, followed closely by writing. She writes full-time and is an ardent fan of the happy ever after ending. Apart from developing full-blooded characters, she enjoys creating a specific setting for each book she writes, definitely because she loves to read books that are firmly grounded in their own landscapes. She's been lucky enough to live in the most beautiful parts of the world from Cape Town to the green depths of the English countryside, the French Riviera close to the Italian border, Paris, and now the Channel Islands.
She is a cat and dog person, someone who prefers winter to summer, a Pisces (so must live close to the sea), and person who thinks sunshine is gorgeous, but loves a rainy day. Gina believes in the power of love and friendship, in loyalty, honesty, and change from the bottom up. She's a Moto GP fan, passionate about Morocco, and a gardener who'd love to be a plantswoman.
She's n admirer of Pat Conroy, Anne Rivers Siddons, Rosamunde Pilcher and Susan Howatch.
Most importantly, she tries to never let her memories be greater than her dreams.
If you read her books, she hopes they bring you much enjoyment, just a step away from the real world.
Website | Twitter
Buy the book at Amazon.