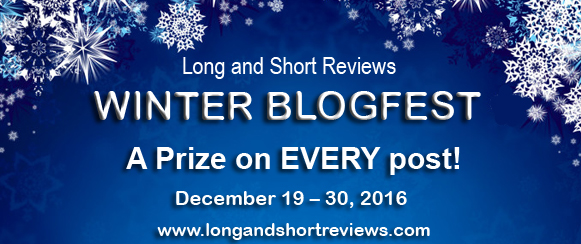 This post is part of Long and Short Reviews Winter Blogfest. Leave a comment for a chance to win a digital copy of Emma Keene's story Resolutions!
World's Worst Gift Wrapper
by Emma Keene
I am the world's worst gift wrapper. No, seriously, I am. I have to set aside about half a day during the Christmas season to wrap gifts for my family. I spend my afternoon wrapping presents, cutting paper that is either too long or too short, swearing, folding edges, swearing, taping it all together, and swearing. Forget the bow, forget the ribbon because that is just a degree or fifty above my skill set. Sadly, when I am finished wrapping the gift, it looks like a six-year-old did it and I tell myself next year, I am just putting everything in a bag.
My family, on the other hand, wraps gifts like they are on a reality design competition show. The edges are so crisp and perfect, the ribbons and bows are handmade and, I kid you not, there are pine cones and leaves adorning the packages. I seriously don't know how I missed that gene from my parents, sigh.
Then I ask myself in the end does it really matter? In a matter of minutes, the paper is torn, the ribbons and pine cones are on the floor, and the gifts are sitting on the table. What really matters are the conversations that happen, the love that is given from our hearts, the best side of ourselves come out during this time of year. It is truly those moments that mean the most to us, the ones that we remember over the years.
So I wish you the best this holiday season and I hope that you find yourselves making memories that last the whole year through. Don't worry if your gift looks like a child did it, don't worry if you burnt the rolls, and don't worry if you didn't get the right size/color gift. No one will remember that. What they will remember, however, is the time spent with you. And really, isn't that worth it all?
Happy holidays.
Emma
As an advertising executive, it's Logan's job to sell people holiday cheer, and he's good at what he does. But deep down, Logan hates everything about Christmas, so he worries that his crush on the hot baker who loves the holidays is a recipe for disaster.

Last year, Logan saw Ryan at a holiday party Ryan was catering, and the attraction was instant. In a drunken moment, Logan made it his New Year's Resolution to ask the pastry chef out. But another year has slipped away, time is running out, and Logan's assistant demands he collect on his resolution. Can Logan find the confidence that usually comes so easily to him? And if he does, will Ryan have any interest in spending the holidays with a man who doesn't share his enthusiasm for the season?
About the Author: Emma Keene is not only a writer, but is also appallingly bad at wrapping presents. It doesn't help that her family wraps gifts like they are on some sort of design competition reality show. Seriously, we are talking pinecones, pine needles and big perfect handmade bows.
When she isn't writing, or reading a ridiculous amount of books (is there even such a thing?), she is out taking pictures or going to sports games. Baseball is her favorite, and yes, she is a firm believer of the designated hitter.
She lives with a grouchy cat and has considered getting her cat a friend many times, but then realizes that she will become the "crazy cat lady" and quickly rejects the idea.
Twitter