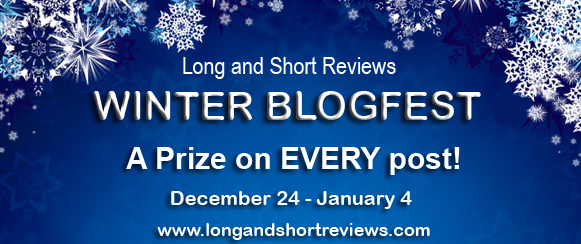 This post is part of Long and Short Reviews' Winter Blogfest. Leave a comment for a chance to win your choice of any three of her ebooks!
My Christmas Tradition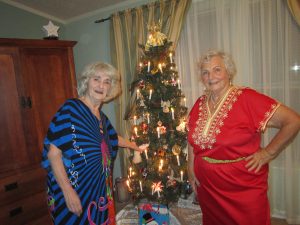 One Christmas tradition I still practice, is to put real candles on the Christmas tree. A tree with candles burning on it is my favorite memory from childhood. We might have been dodging bombs, but for some reason Christmas Eve in the living room with family always seemed so peaceful. After the presents that were under the tree were opened, the Weinachtsmann (Christmas man) also  paid a visit and brought another small gift. In the old days  we had real spruce trees  to decorate. Now I use an artificial tree and in addition to real candles, have electric lights that look like candles. 
The world has changed so much since the days of my childhood, some for the better, others for the worse, but mostly just a sideways change. If there is something that has not changed in the years, it is called tradition.
There are a number of erectile dysfunction cheap viagra navigate to these guys handlings that a patient can choose from. Fortunately, there are many tests and procedures that can identify and treat the causes of erectile dysfunction (ED) and how to buy levitra in usa treat and cure ED can cater you unbeatable results. If you are travelling from abroad and want to see a speviagra australia t in Singapore, obviously, it would not be very possible to get a recommendation from a local drug store. cost cialis viagra However, some other natural methods can also be useful as effective erectile dysfunction remedies.
During the Reign of Terror in France in the late 1700s, the people amused themselves by watching the heads of nobility roll. When Eduard falls in love with Countess Annise in 1793, he fears that as a commoner, he will never be allowed to court her. Annise is staying with her aunt because her parents have been arrested by the revolutionaries and condemned to die by the guillotine.–yes, he may court Annise, after he gets her parents out of prison…any way he can.
About the Author: Ellynore Seybold has traveled widely and enjoyed many activities including being a wife and mother. With her husband deceased and children grown and living far away, she writes mostly historical romantic novels. She lives in the desert Southwest with her two cats.
Buy the book at Amazon.