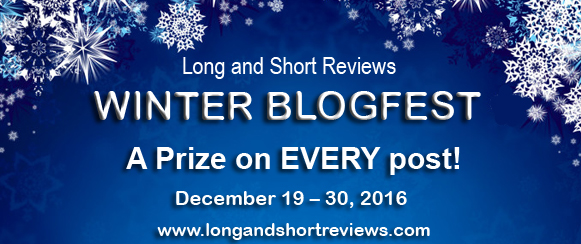 This post is part of Long and Short's Review Winter Blogfest. Leave a comment for a chance to win a $10 Starbucks Gift Card – US mailed to you after random drawing on January 3, 2017 – Must have a valid mailing address to win!.
Favorite Holiday Memory
By DeeDee Lane
One of my favorite holiday memories is actually a new tradition inspired by my friend Debbie, who grew up in England. Each year her mother made Cheese Straws which are essentially just like they sound a non -sweet shortbread type crust with lots of cheese in it and cut into three or four inch long and ½ inch wide straw like shapes. When Debbie moved to America her mother would send a tin of these savory treats across the miles. As these things happen, her mother advanced in years and the baking project became too intensive especially after she passed the 88 years old mark!
Since Debbie is not a baker she didn't feel confident she could whip them up at least not to the standard expected. Debbie knows how much I love to bake and especially try new things so she asked me if I would be willing to make her Mom's cheese straws.
To say I was reluctant was an understatement. Add up the facts, I've had something resembling cheese straws once in my life at my southern grandparents 50th wedding anniversary, I've never seen a recipe for them, and this is CHEESE STRAWS…cherished family memory. If you've ever made your husband's favorite recipe from his mother you know what I mean. Sometimes what we love to eat and remember is simply not repeatable by someone else who doesn't share those same memories.
However, in August 2012, I found out Debbie's Mom was coming to Seattle for a visit and spotted my opportunity. If I could bake with her, learn the recipe from her, ask her how much to stir, roll out, and shred, I might be able to create a similar baked product and memory for my friend. So I spent a morning with Mrs. W. learning all about how to make cheese straws.
It is one of my fondest memories and has led to Debbie and I getting together each holiday season to make a tin of cheese straws. There was still a lot of refining to do. For example…self-rising flour. If I lived in Georgia this would not be a problem but…the northwest? So, for our first batch, I got on line and figured out how to make self-rising flour. The cheese was another stumbling block – we soon realized the English cheese they'd used was not comparable to cheddar cheese and we needed a sharper cheese with more bite.
Now the recipe I wrote down with Debbie's Mom is filled with notes and scribbles. Each mark is a reminder of how to get the final product closer and closer to the cheese straws of Debbie's memory. I've enjoyed the experimentation and even the year I cut them way too thick Debbie proclaimed them "just perfect!"
I've learned something important about how to re-create a food memory. Sometimes people don't remember exactly how something tastes they just want to taste something delicious to remind them of a past holiday time or someone they love.
Phebe Brooks is single, cynical—okay bitter—and fighting to stay out of jail by doing community service at the Cowboy and Western Museum. While cleaning a jail cell in the "Lawmen of the West" exhibit, Phebe slips back in time and into the arms of a man who resembles her first love, Rafe Morrow.

Newly hired as Eagle Rock's sheriff, Rafe, a former sharpshooter in the Union Army, came west to start anew. This seems possible until his town is overtaken by a sassy female constantly complaining about wearing a dress and then a band of outlaws set on robbing the gold from an incoming stagecoach.

Can Phebe and Rafe cooperate long enough to save the town? For Phebe, it's worth the risk. She's determined to let go of past mistakes, get herself on the right side of the law, and have a future filled with love and passion.

My Law Man is the third installment in the Slip in Time Series.
About the Author: DeeDee Lane is a Seattle author and a member of Romance Writers of America. Her mystery scenarios and characters turn up on boat cruises and many corporate and private events around Puget Sound. She and her husband love to go on road trips, especially if there's time to check out a tinfoil rooster or the largest truck stop in the world. Originally from central Wisconsin, DeeDee was raised on a farm and surrounded with great stories of the West. DeeDee is author of the Slip in Time series including My Mountain Man, My Gambling Man and My Law Man. The final novella in the series, My Traveling Man will release in early 2017.
Website
Buy the book at Amazon.