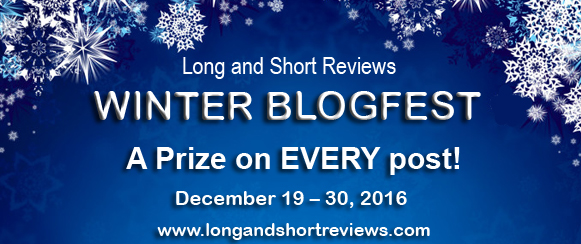 This post is part of Long and Short's Review Winter Blogfest. Leave a comment for a chance to win a digital copy of Sweet Sunset..
Merry Christmas
Like in my book, my family has always gathered for Christmas dinners. As a child, we gathered with grandparents and cousins galore, aunts and uncles. As we grew older, our parents joined us. Now we have our family and grandchildren to gather together.
When my husband was in the military, we had no family around us. I recall the one Christmas when I was pregnant with my third child. My husband was on duty that Christmas Eve. Chris was four and Michelle was three years old. I had bathed them for church and went to the bathtub to bathe. But then Michelle came bouncing into the bathroom, her little pink curlers bouncing on her head, and announced, "Mommy, Chris took the fish out of the tank. They are on the floor."
So there I was, very pregnant, getting out and dressed to pick up the flopping fish off the floor and get them back into the tank. We dressed and headed to church. Chris took a little car with him. And then I saw him run it up the leg of an older woman sitting beside him. I got him under control and was holding Michelle. She leaned over my shoulder and was making faces at the people behind us. I got her under control, but they were fidgety, waiting for Santa Clause.
My goal was to go home, read them a Christmas story, give them hot chocolate and cookies, and be like the mommies in the movies, all sweet and cheerful.
But by the time we got home with the two squirmy kids, we set the plate of cookies and milk out for Santa and all I wanted to do after a busy day was get them in bed. I sat down, and once they were sleeping, I sat up straight. "Oh, no! I forgot the read to them. I am not a good mother."
But the next morning, all was forgiven. The kids were happy, we had other Air Force families join us and the guilt had left me.
Myrtle Sue Henderson, widowed, didn't count on her mother-in-law moving in with her when her husband passed over. But Myrtle Sue's loopy in-law troubles aren't her only family baggage—she's ailed with three adult children who use her like she's a pair of Depends. With a daughter and two grandchildren attempting to escape an abusive husband, a second unmarried daughter who is pregnant with twins, and a son who refuses to grow up, she's at her wits end.

Myrtle Sue didn't figure she'd ever meet another man she'd care for, until she went to church to get away from her troubles, only to find more when her mother-in-law causes chaos and hits an elderly man with her cane and helps herself to money out of the collection plate. That's how she meets Zack. She figures once he meets her dysfunctional family, he'll run as fast as he can– away from them.
About the Author: Dee Gatrell is married and has four children and 12 grands, three dogs and many grand dogs. She was a journalist, a freelance writer, had a story in Chicken Soup For the Soul, write many stories for the confession magazines and now has her debut novel, Sweet Sunset, released on December 16. She refers to her novel as her disfunctional family book, sort of like her own family. Her story previously printed in Chicken Soup,My Beloved, Crazy Relatives, will be reprinted in A Plus ezine soon. Christmas dinners are a big affair for her family, with lots of food, lots of love and lots of kids.
Website | Faceook | Twitter
Buy the book at Amazon.