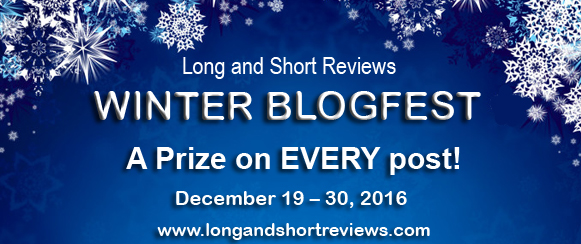 This post is part of Long and Short's Review Winter Blogfest. Leave a comment for a chance to win a $25 Wild Rose Press gift card..
Christmas Snow
Growing up in south Louisiana, Christmas didn't mean snow. Sometimes it meant shorts instead. Having those white flakes come down on Christmas Day remained a dream of mine while I was growing up. I remember going to visit family in Kentucky and walking out into the gentle fall of snowflakes, giving the night sky a soft glow. To my little girl's heart it was magical.
As an adult, I couldn't help holding on to the dream. Becoming a parent added fuel to the fire, so my husband and I decided we must move north. He grew up in Louisiana as well and we wanted seasons, particularly winter. Our first white Christmas found us snuggled in the house with our girls, enjoying the picture-perfect holiday. Years passed, however, and we noticed something that hadn't occurred to us. Snow comes for a season, not a day. That beautiful blanket of snowflakes had a bad habit of staying around, for weeks, and sometimes months. It can also come in large quantities. My image of a snow-covered yard never took into account that in certain places the stuff tended to pile up in feet, not inches.
Our warm Louisiana hearts began to struggle under the weight of it. Our non-snow driving skills paled as well, leaving us with a learning curve most of the other drivers didn't seem to have. Driving in snow isn't for sissies. It wasn't until I moved to Colorado that my dream took a beating from which it couldn't recover. I walked out to go to work one morning and found not only a blanket of white, but my tires had frozen to the road. You see, snow melts, then refreezes. Ice is not always a friend. I decided not long after that there were other holiday traditions that were much more fun. Luminarias for one. Now I watch these beautiful little lights against at most a dusting of snow from my New Mexico home. Sometimes a dream needs to be scaled back to enjoy.
Meretessa Brexiano believes in love. Her heart yearns for a true bond with the man she weds. She also believes she can change her fate. Refusing the marriage her father has arranged, she strikes a bargain with a man she hopes can teach her the art of seduction. Nicolo da Parma is a businessman with a reputation as a connoisseur of women. Their sensuality is the palette he has painted on since his youth. This time, however, he may have struck a bargain which costs more than he planned. Training Tessa might be the greatest challenge to his own heart Nicolo's ever had.
About the Author:I've been writing for as long as I can remember. Being a writer is more than something I do. It is the way I see the world, the way I process it. I believe in the power of stories. They make us smile, make us think and give us untold moments of enjoyment. My stories come from the landscape around me and the worlds I build in my head. I am proud to be a storyteller, and I hope my work leaves you both satisfied and entertained.
Blog | Facebook | Twitter
Buy the book at Amazon.