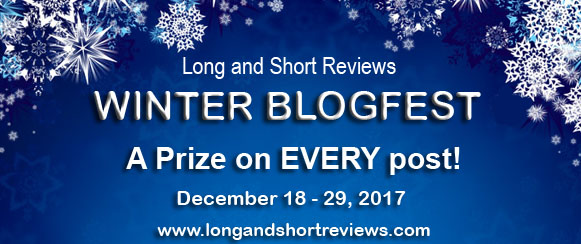 This post is part of Long and Short Reviews' Winter Blogfest. Leave a comment for a chance to win a digital copy of "The Deadly Lies."
Christmas Started in July This Year
Christmas started in July this year. I'm not pleased. Don't get me wrong. I'm a fan of Christmas with the best of them. Time for family, time for friends. Good food and wine. Time off from work and lots of good movies on the TV.
But July?
We were buying a new doorbell at the local hardware store when it happened. Our old one still works. Occasionally. It's one of those wireless ones where you can choose between fifteen different ring tones, from the usual "ding dong" to a train whistle. Honestly. Why would you want to hear a train whistle every time someone arrives at your front door? We have the chimes of Big Ben.
And the doorbell works perfectly well. For about a week. Then it just stops.
"Do you know your doorbell's not working?" It's usually the grumpy postman who asks us that. For nearly a year now. So one Saturday morning in July, after Nick had dealt with the grumpy postman banging on the front door yet again, he came back into the kitchen and said: "We've got to get a new one".
So there we were in the hardware store, testing all the different ring tones, and arguing over whether the Blue Danube waltz was a suitable ring tone for a front door. That's when I saw it.
A snow covered Christmas elf about six inches tall.
He was at the back of the store, perched on a bag of birdseed. Smiling.
We had to leave. Well, really.
I'm not Scrooge. But starting Christmas in July? That Saturday was one of England's few bright, sunny days, and there wasn't a hint of snow in the sky. And yet there was a Christmas elf, smiling inanely at us, with a dusting of snow on his elf cap.
It wasn't even Halloween.
So the doorbell still doesn't work, and the postman is still grumpy every other week. We'll have to go back I suppose; it's the only hardware store for miles around.
By the time we do it will be packed with Christmas elves, and singing snowmen too. It's August now.
Bah, humbug.
When Bernhardt is killed in a suspicious car accident, Dominic Delingpole discovers his ex-lover was part of a secret group plotting to rewrite the world order.
What is the mysterious Charter Ninety-Nine group? And will their planned internet assault force Dominic to choose between the fate of the world and the life of his lover?
Lies upon lies plunge Dominic and Jonathan into an internet crime that could destroy the lives of millions of people.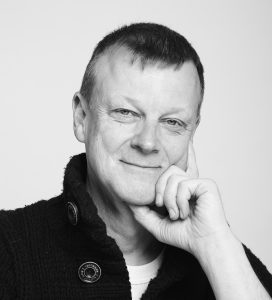 About the Author: David C. Dawson is an award-winning author, journalist and documentary maker. His debut novel, The Necessary Deaths, won an FAPA award in the best suspense/thriller category.
The sequel to The Necessary Deaths is published in December 2017. David is working on a romantic suspense novel for publication in 2018, and a one-off drama for British TV.
He has travelled extensively, and filmed in nearly every continent of the world. He has lived in London, Geneva and San Francisco, but now prefers the tranquillity of the Oxfordshire countryside in England.
In his spare time, David tours Europe on his ageing Triumph motorbike, and sings with the London Gay Men's Chorus.
Website l Blog l Facebook l Twitter
Buy the book at Amazon.