This post is part of Long and Short Reviews' Winter Blogfest. Leave a comment for a chance to win a $25 Amazon gift card, and five copies of Werewolves Prefer Shortbread .
Doing Less and Loving It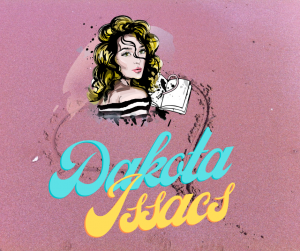 The older I get, the more my Christmas celebrations are getting smaller, and I love it.  My husband and I have developed tiny traditions that are ours alone.  They are tiny things, but they bring me a surprising amount of joy.
So, this Christmas season is going to be full of quiet moments.  Spiked hot chocolate with my friends.  Check.  Bumper cars on the ice at Bryant Park.  Double check.  (Don't knock it till you try it!)  Long walks through the city we love.  Gifting some hats and coats and a hot meal to people who can use them, and then on Christmas day the tradition we started last year and loved.  Sleeping in followed by a pancake breakfast.  Then in the late afternoon we will take a walk through the brisk streets to our favorite restaurant in Chinatown.  The one where the waiters have known my husband since he was a boy.  We will walk down the stairs, with their peeling paint down to the restaurant hidden in the alley.  We will impressively over order, walk the steaming cartons back to our apartment, and then turn on Love Actually.  A quiet day, and one most people won't get.  But it suits us.  And there is something about that.  Finding the things that suit you even if the rest of the world doesn't understand.  Owning what makes you happy, finding what brings you joy and not what you think should bring you joy.
That's what I want more of.  This year and in the years to come.
Here is hoping you find your joys too.
Wishing you a wonderful holiday season.
Dakota
Callum McAllister is not a bad guy. Not really. He doesn't want to evict the nice old lady who lived on his property for the last forty years. But he has to. Trust me. He can't explain his reasons because they involve things like Werewolves. And now everyone in town seems to hate him. Especially the beautiful young baker, who under any other circumstances, would be his kind of girl. Except now that's never gonna happen because that 'nice old lady' he's evicting…that's her Grandma. He knows he's not welcome but he's finding it awfully hard to stay out of her kitchen.
The last thing Lily Harris wants for Christmas is a man who cares more about things than he does about people. But Santa has other ideas and Lily's about to wind up with one very handsome, Scottish Werewolf under her tree. If she's willing to risk her heart she may wind up with the best Christmas gift in the world: true love.
Dakota Issacs can be found wandering the streets of Manhattan, where she drinks too much coffee, browses record, and bookstores, and reads everything she can get her hands on.
Buy the book at Amazon.