This post is part of Long and Short Reviews Winter Blogfest. Leave a comment for a chance to win a Love Gypsy T-shirt (continental USA only).
Christmas on Estero Island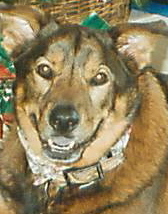 I love spending Christmas on Estero Island Florida! Not just because I live here, but because of all the holiday spirit. I remember years ago when a service organization on the Beach sold live Christmas trees delivered fresh from Michigan. Once all the snow was shaken off, local kids would come out in shorts for a snowball fight. My neighbor, for as long as I can remember, lights up his entire yard with lit figures. Our neighborhood volunteers place luminaries along our intersecting streets on Christmas Eve and we have a boat parade in the backbay with all different kinds of vessels showing their holiday spirit. Even our shrimping fleet when back in port decorate their boats. We have holiday fund raising parties and fireworks on New Year's Eve. One home on the main road decorates with plastic lawn flamingos and Santa always finds his way here. It's wonderful for residents and visitors alike.
All my stories take place in Southwest Florida. My new novel SHADOWS ACROSS TIME opens in an antique store in Naples Florida when the heroine is kidnapped and transported back in time to a 16th century French castle.
I would like to end by extending my sympathy to the people of France. Everyone was so kind and helpful to me when I visited that beautiful country and Chenonceau inspired my novel.
Imagine being kidnapped and transported back in time to a 16th century French castle.

Danielle deForet, a beautiful rare antiques dealer, is tricked into completing an appraisal on a rare French piece, when to her surprise its owner casts a spell sending them both back to 1559. Danielle learns she is the crucial link for a royal spell and finds herself guarded by a handsome knight, Aidan. They soon fall in love, and he plans a risky escape.

Georgina, once a seer, now a mannequin in Danielle's shop, was turned to wood by that same wizard. Her body stilled, her mind sharp, she is the lovers' only hope to escape. If she intervenes, and the wizard finds out, he will stop at nothing to make his spell succeed, even if it means destroying Georgina, Danielle, and Aidan.
About the Author:Ever dream of traveling through time? Mariah Lynne does. She writes stories that take her readers along on exciting journeys. Travel to distant times and beautiful places with strong-willed independent heroines whose memorable tales will entertain with twisted plots that often dabble in the paranormal and even murder. All of her novellas, THE LOVE GYPSY, THE DUCHESS' NECKLACE, and SHADOWS ACROSS TIME fit that description to a T.
A Graduate of Syracuse University, Mariah lives on a beautiful Florida Gulf Coast Island loves where she lives making Southwest Florida play a role in every story. When she is not writing, she enjoys swimming, traveling and spending time with her husband and dolphin hunting dog, Max. She is a member of The Southwest Florida Romance Writers and Romance Writers of America.
To learn more about Mariah and her time travel adventures, visit her at www.MariahLynne.com.
| Facebook | Twitter
Buy the book at Amazon.