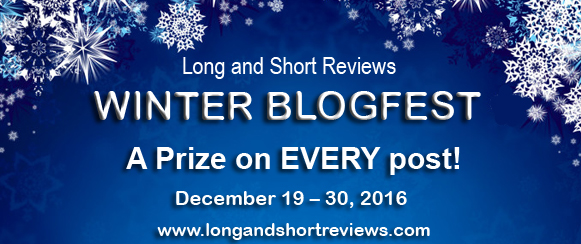 This post is part of Long and Short's Review Winter Blogfest. Leave a comment for a chance to win a PDF copy of Keepers of Legend, a novella set in the Smoky Mountains shortly after the sleeping dragons awaken–and everything changes..
Heart in Two Places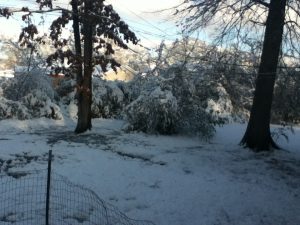 Another winter stands poised to slide in on autumn's chill. I wait, my heart tugged two ways. In one direction, hills rise to form the Smoky Mountains, a quilt of green, red, yellow, brown and orange around their shoulders. Majestic. Royal. I grew up in Tennessee, I love the state, and for me it will always be my true home.
In the other direction is my new home. Northeast Florida. Here there are no mountains, no colorful mantle of leaves. The landscape is flat, the leaves stay green, there's barely a chill in the air. Still, this is home too. I love getting up in the morning knowing the most I'll need is a sweater. I love looking forward to the next few months and not worrying about freezing cold, ice, snow. I know a lot of people love winter's frigid days, but I'm not one of them.
Sometimes I feel almost physically torn, as if one foot is in Tennessee and one in Florida. That's quite a stretch for short-legged me. Then there's the guilt when I feel like I'm not being true to a place where my family roots are planted. Maybe that's why I have little desire to set my stories anywhere but Tennessee. I may love the bright sunny days my body enjoys in Florida, but my heart loves watching my characters face challenges, discover themselves, and fall in love at the foot of the Smoky Mountains.
Will I ever set a book in Florida? Sure. But I'm in no hurry. There's a saying in the South, why fix it if it ain't broke? For now, my characters and I are happy watching the leaves in my mind turn brilliant fall colors. And that's just fine in my book.
If she can't believe what she sees, can she believe what she feels?

When photojournalist Stephie Stephanova visits Ugly Creek, Tennessee to help her best friend, Madison, she expects a boring visit. Then she snaps a photo of something she shouldn't have seen–and falls for a man she definitely shouldn't have.

Jake Blackwood can deal with his scarred face, though not with his scarred past. A savvy antiques store owner with an eye for the finer things, he's never seen anything so fine as Stephie. But his history with Madison hampers his desire to get closer. So does Stephie's relentless curiosity about his oddball town.

As Stephie probes Ugly Creek's mysteries, she's torn between loyalty to Madison and her feelings for Jake. But when her snapshot threatens the secret at the heart of Ugly Creek, Stephie realizes she will sacrifice anything to protect Jake and the town he loves.
About the Author: Cheryel Hutton is a Southern girl to the core. She was born in Tennessee, and has spent most of her life there. There among the hills and valleys at the foot of the Smoky Mountains, she found abundant inspiration for the stories she writes.
Recently she and her husband moved near Jacksonville, Florida, where they're enjoying the sunshine, warm weather, and—relative—nearness to the ocean. Here Cheryel is discovering new inspiration and spends her time transcribing stories told to her by a muse who happens to be a dragon.
Website | Blog | Facebook | Twitter
Buy the book at The Wild Rose Press.