Just in time for the holidays, I broke my Kindle Fire! I thought that I was obsessed and overly attached to my cell phone, but upon my Kindle breaking, I now realize that I am just as obsessed with it!  As some of us tend to reflect about ourselves and our lives at the end of the year, perhaps I should give some consideration and self examination as to why my phone is constantly hermetically sealed to my hip and I am a fish out of water without my Kindle! Just the other day I had to find something that is only on my Kindle and was stopped dead in my tracks and momentarily horrified that I would not be able to get what I needed. That is until I remembered that my husband has a Kindle. Racing upstairs to his man cave, I downloaded what I needed and Hallelujah… I was back in business!  I have a bad habit sometimes at night of listening to music on my Kindle with earphones while falling asleep. Inevitably, when I fall asleep the Kindle falls off the bed crashing to the floor and pulling the earphones and charging plug out. Seems that all of those tumbles off the bed caused damage to the recharging port on the devise and it could no longer take a charge. Ergo unusable.
Happily the holidays, my husband and Amazon have saved the day! As luck would have it, I had not decided on what I wanted for Christmas yet. When my husband saw my pitiful expression and obvious distress about my Kindle situation, he took charge and called Amazon. I guess the Amazon representative took pity on my sad story as well and worked out a deal with my husband to get me plugged back into the world at a discounted price. Don't you love a happy ending? The only question that remains, is will I wait till Christmas to open it??? Merry Christmas to you all, especially if something breaks!
Leave a comment for a chance to win a Starbucks gift card.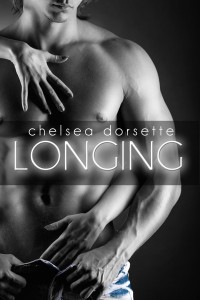 About the Author: CHELSEA DORSETTE was born in Boston, Massachusetts and now calls Raleigh, North Carolina home. Her writing career began in the radio broadcasting industry as a commercial copywriter. Some years later she penned a handful of children's short stories. A few years back, she spent three years learning the craft of writing country music lyrics with the help from some great Nashville song writers. Chelsea's current love is writing erotica romance. She currently has three novellas available on all major E-bookstores with two more in the works to be published.
BLOG:            chelseadorsette.blogspot.com
FB                   chelseadorsette
TWITTER:      @chelseadorsette
BUY LINK:     amazon.com/author/chelseadorsette