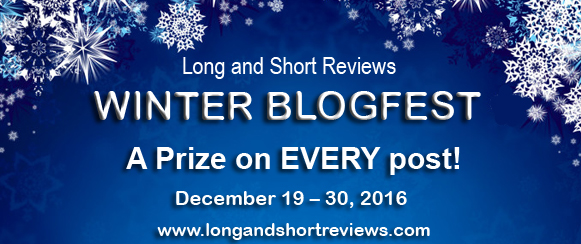 This post is part of Long and Short's Review Winter Blogfest. Leave a comment for a chance to win a digital copy of Protected by Love ..
The times they are a changing, but we can still celebrate Christmas
Christmas used to be having the grandchildren decorating the tree and serving them cookies. Christmas eve used to be taking the family to a late candlelight service at church.
Now the grandchildren are grown and have traditions of their own and my husband and I need to put up and decorate the tree ourselves and watch how many cookies we eat. And because we live in Texas, we occasionally have colorful trees in December, it seldom snows.
So, it's time for mixing old and new traditions. We'll still put up the tree, even though dragging out the box and untangling the lights makes my dear husband grumble. I will make at least one batch of Christmas cookies. With the cookie press, it's easy. I may have to tempt him with a steak dinner out, but we will celebrate Christmas.
One thing that hasn't changed. My daughters and at least one grandchild will be here to open presents and eat dinner. I will still enjoy fixing turkey with dressing, cranberry gelatin salad, which my mother always served and baking pecan pie as I have always done.
I have listed the recipe for cranberry salad below. You may want to add that to your tradition. I'd rather have it than cranberry sauce.
Cranberry Salad
2 cups fresh cranberries
2 oranges, peeled and sectioned
2 cups of sugar (I use 1 cup Splenda and 1 cup sugar)
1 1/2 cups boiling water
2 packages of lime gelatin (I use sugar free)
1 cup chopped walnuts or pecans
1 cup chopped celery – optional
Grind the cranberries and oranges together. (I put a pie pan lined with paper towel below the grinder to catch the drips) Add sugar and sweetener, and stir into ground cranberries and oranges. Put in refrigerator overnight. In the morning, dissolve the gelatin in the boiling water and stir into fruit. Add nuts and celery and pour into mold. Chill four hours. Unmold by immersing mold or 30-60 seconds in a bowl of hot water.
Tossed aside in favor of her sister, a determined Valerie Trumbull reluctantly teams up with her ex-fiance's brother, Matt Larson, to hunt her missing sister south of the Texas border. Valerie expects him to be a jerk like his brother, but Matt compliments her and says he finds her sexy. When she awakes on a narrow cot in their Mexican prison cell, she is warmed by his arms around her.

Attorney Matt Larson is attracted to Valerie, but she argues constantly with him about his plans to find her sister. Valerie also disappears and he sets everything aside to find her. When she's delivered, half alive, to his office in a wooden shipping crate, he realizes how much she means to him. Can they manage to compromise while searching for her sister?
About the Author: Carolyn Rae follows her passion, writing romantic suspense where bullets are flying, people are dying, and lovers are resisting attraction until they can escape the danger following them.
She taught home economics, family living, and English in Michigan, Illinois, and Texas. In Texas she taught and supervised ironwork, painting, and carpentry inmates at a federal prison, where she wrote and directed videos on nutrition and fair fighting for couples. She also worked as a paralegal in Dallas and Fort Worth.
Carolyn Rae is the author of Searching for Love, a romantic suspense novel, and has a Witness Protection Series trilogy, Hiding from Love, Protected by Love, and Tempted by Love. She is also an author of There IS Life After Lettuce, a cookbook for heart patients and diabetics.
Website | Facebook | Twitter
Buy the book at Amazon.