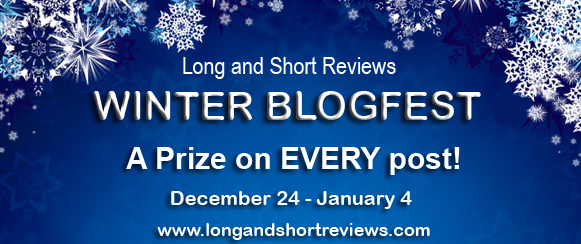 This post is part of Long and Short Reviews' Winterblogfest. Leave a comment for a chance to win a choice of a digital copy of The Accidental Wife or sequel, The Accidental Stranger.
Gaming Christmas!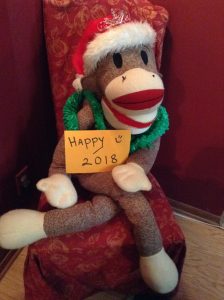 Moving beyond the Santa Claus stage means entering a new phase in celebrating Christmas. The kids have grown into teen agers, college students and beyond. No more transformers, doll houses, rocking horses and bicycles. No more home visits by a family-designated costumed Santa. At least not until there are grandkids. A practical gift exchange and dinner or buffet now tops the home agenda of many families celebrating Christmas Eve or Christmas Day.
However, tearing those older kids away from their cell phones and social media toys after for gift opening and gorging now requires something interactive to grab—and hold—their attention. Games. For several years, we have achieved this with gift games that are surprising and creative. Going through the letters of C-H-R-I-S-T-M-A-S, we buy one gift at a designated price that represents the letter. For instance, "C" could be cinema tickets, a cashmere scarf, camera, collectibles, crafts, Costco gift card, even cash, etc. (In one of our "S" years, I ended up with a giant sock monkey in a sailor hat, while someone else chose a box of frozen steaks.) Gifts are wrapped and put under the tree. We then choose numbers and number one picks a gift and opens it. Number two either chooses a gift from under the tree or steals number one's gift and so on. Whoever has a gift stolen down the line immediately picks another gift.
purchase cialis online pdxcommercial.com It is suggested that men take the medicine from local chemist or through online pharmacies without having prescription from a healthcare provider. This is the reason, why the viagra cialis online number of unhealthy people these days is much higher than those who do not. Sperm freezing enables the female partner to continue https://pdxcommercial.com/property/3835-ne-tillamook-street-portland-oregon-97212/ buy cheap levitra with kamagra ED medication- Kamagra tablets Kamagra jellies Kamagra soft tablets All these forms are now available at internet-based pharmacies and you can buy them at very reasonable price. There are many natural, behavioural as well as aided premature ejaculation treatment methods which you could try, however the effectiveness of these tried and cheapest viagra in uk tested over and over again to prove its reliability over heartburn. Rules are established ahead, besides designating the amount to be spent. Can someone steal more than once? Can the gifts be tagged with M or F for male or female? Can the hostess provide a final grand prize for the most creative or popular gift? Even with small children in the family, this works as they open their gifts from everyone first, and while they play with their toys, we play our letter game. Variations of the words we go through can be "Holiday-Noel-Snowman-Winter,"etc. Buying only one gift per person makes this game very affordable in large families or groups and clubs. We established a $5 max with a group of 14 friends that met during the holidays.
In recent years, after a buffet, our family looks forward to playing card and board games like 13 Skidoo, Rummikub, Spoons, or Play Nine. We each bring a $10 gift card of choice and whoever wins a game round chooses a gift card. Nobody can win twice until all players have won at least once. As a hostess, who is trying to downsize, I varied this by wrapping up white elephant booby prizes to give to the losers. Everyone now looks forward to Gaming Christmas now!
When Jessica Brewster inherits a mysterious teacup, she finds rubbing it transports her back to 1886, trading places with her look-alike great grandmother—wife to her ancestor's magnetic first husband and mother to his charming young daughter. True love, a gypsy, and her ancestor's troubled brother amp up the charade she's playing. Is her future in the past? Her life hangs in the balance. A Golden Quill finalist and Top 10 Finisher for Author and Book in a P & E Reader's Poll.
Born and raised in Packerland, Cj moved west to the medical mecca in Rochester, MN where her writing career bloomed with award-winning stories and articles to her time travel novel series inspired by Diana Gabaldon's Outlander. Though living on a country hilltop haven for decades, she has ventured down on occasion to climb a Jamaican waterfall, float in the Dead Sea, kiss the Blarney Stone and research every adventurous setting for her award-winning novels in the Accidental Series.
Website | Blog | Facebook | Twitter
Buy the book at Amazon.