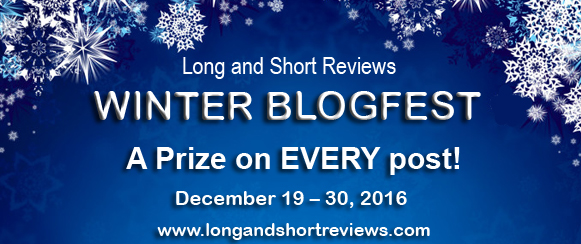 This post is part of Long and Short's Review Winter Blogfest. Leave a comment for a chance to win a $5 Amazon gift card..
Christmas All Year Long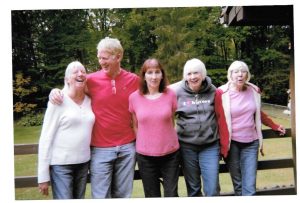 My siblings and I are very close to one another, especially now since our parents have passed on. But we are spread all over the country with jobs, spouses, and children and can only manage to get together once or twice a year.
A few years ago, we decided that regardless of what the calendar says, it's Thanksgiving and Christmas blended together whenever we can manage to get together. This year, it happened in November. My brother and his wife came to Ohio from California, my baby sister and her husband drove up from North Carolina and joined me and my other two sisters who live locally. We exchanged gifts, ate turkey, celebrated life, and said goodbye to one who didn't make it through the year. So what if the temperature was in the 60s and there wasn't a snowflake to be found? We told stories about our childhood experiences, joked and laughed, helped each other out. We decided rather than a full-blown Thanksgiving meal, which would fill up one entire day, this year we'd all go to Bob Evans and have their turkey dinner instead. It gave us more precious time with each other. But we have had the complete turkey with all the trimmings in previous years, in September or October or March, whenever we could manage it.
The moral of this story is to take whatever together time you can get. Don't wait for the calendar to tell you it's time to party. Grab it by the horns whenever you can. Merry Christmas, everyone!
Penny Beedle's outlook on Christmas, as her favorite holiday, was destroyed by a messy breakup years earlier and a botched wedding last year—both on Christmas Eve. But since she and her sister now own a greeting card store, and the holidays are their crazy selling season, she has to put on a happy face.

Del Madison has loved Penny since kindergarten. Commissioned by a big greeting card company for a line of Christmas and Valentine's cards, he has to emerge from behind his alter ego and unveil himself to the public. He chooses Penny Beedle's shop for the big reveal. If he plays his cards right, he just might gain Penny as part of his life.
About the Author: Amazon best-selling author Becky Lower has traveled the country looking for great settings for her novels. She loves to write about two people finding each other and falling in love, amid the backdrop of a great setting, be it on a covered wagon headed west or in present day small town America. Historical and contemporary romances are her specialty. Becky is a PAN member of RWA and is a member of the Historic and Contemporary RWA chapters. She has a degree in English and Journalism from Bowling Green State University, and lives in an eclectic college town in Ohio with her puppy-mill rescue dog, Mary.
Website | Blog | Facebook | Twitter
Buy the book at Amazon.