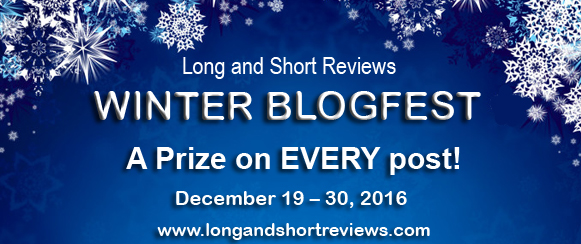 This post is part of Long and Short's Review Winter Blogfest. Leave a comment for a chance to win an e-copy of the author's 2015 Advent Calendar Short Story Northern Lights (MM Contemporary Heat Rating: 2).
From England to Australia—Taking Christmas into the Summer
by Asta Idonea
I was born in England and lived there for the first 24 years of my life. To me, Christmas was a time of cold and snow, central heating, and lights that sparkled in the night, which came in early, getting dark by four or five p.m.
In 2007, I decided to go backpacking in Australia, met a guy (now my husband), and never went home. Although in many ways the language and culture are the same, the move to Australia did mean getting used to a few big changes, and one of those was Christmas.
My family back in England are not particularly religious, so for us Christmas meant family, presents, and, of course, food. Our main meal in the middle of the day was always huge! Turkey, ham, pork, pigs in blankets, Yorkshire puddings, roast potatoes, roast vegetables, gravy, cranberry sauce, applesauce…. And that's before we get to desserts! It was the kind of meal that left you unable to move for the rest of the afternoon, and then we did the same thing again with leftovers for supper.
Here in Australia things are very different. For one, it can potentially be a 35°C + day, so the last thing anyone wants is to have ovens blazing for hours and a hot meal. Rather than a sit-down dinner, we have a buffet set-up. We still have meats, but we serve them cold with various salads, or cook sausages and steak outside on a barbeque. Seafood also plays a part, prawns and lobster being especially prevalent (for those who can afford it; we stick to just prawns). Christmas pudding gives way to Pavlova, and mulled wine to chilled beer. Naturally, we still put up decorations, but few risk a real tree in the heat and it's harder to appreciate the colourful illuminations in the high street decorations when it's still light out past eight p.m. It's also strange when it comes to Christmas carols—how can one sing about snow when fanning oneself in 40°C heat?
In the early years, I struggled to connect with the Christmas enthusiasm here because it simply didn't feel like Christmas to me anymore. However, 2016 will mark my ninth Christmas in Australia, and I've gotten over my initial shock at the 'wrongness' of the holiday. It's good to embrace change and learn from it. Now I spend my Christmases enjoying the warm weather but thinking of European traditions. For example, I like to bake traditional Scandinavian Christmas biscuits to share with the rest of the family. And the best thing? Eating a buffet instead of a blowout, seated dinner certainly helps me avoid the seasonal weight gain! Christmas in a hot climate is excellent for your waistline!
Dumped by his ex on Christmas Eve two years ago, Oxford Street department store manager Richard Barrett now hates the holidays. Things go from bad to worse when the store's usual Santa is too ill to reprise his role and the firm sends cocky but handsome Blaine Ryder to take his place. The attraction between the two is clear, but Blaine is an incorrigible player who reminds Richard of his ex. His idea of a relationship is a quick roll in the hay, and his advances have Richard running for the hills. It might take some special intervention for both of them to realize they can change enough to have a chance at a holiday romance.
About the Author: Asta Idonea (aka Nicki J Markus) was born in England, but now lives in Adelaide, South Australia. She has loved both reading and writing from a young age and is also a keen linguist, having studied several foreign languages.
Asta launched her writing career in 2011 and divides her efforts not only between MM and mainstream works but also between traditional and indie publishing. Her works span the genres, from paranormal to historical and from contemporary to fantasy. It just depends what story and which characters spring into her mind!
As a day job, Asta works as a freelance editor and proofreader, and in her spare time she enjoys music, theater, cinema, photography, and sketching. She also loves history, folklore and mythology, pen-palling, and travel; all of which have provided plenty of inspiration for her writing. She is never found too far from her much-loved library/music room.
Website | Facebook | Twitter
Buy the book at Dreamspinner Press, All Romance eBooks, Amazon US, or Amazon UK.