This post is part of Long and Short Reviews' Winter Blogfest. Leave a comment for a chance to win a signed physical copy mailed to continental US address .
Come Together for the Holidays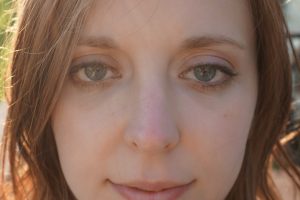 Can we all come together for the holidays?
It's the time of year when I believe in magic more than ever. Now, I'm a magic kinda girl all year round, but the evidence is more prevalent in the yuletide than say…Arbor Day. Not that I don't love my palm trees, but you can't really hang lights and top it with a star. Sometimes you need a good old-fashioned evergreen. It's the season where everyone can gather around even the saddest little tree and Charlie Brown sing out our hearts in harmony. Where Pig Pens and Schroeders can join hands and the world maybe dials down the crazy for a little while.
I come from the great white north and transplanted in sunny central Florida, but the season isn't besmirched by the lack of fluffy stuff on the ground. It's been a different sort of Christmas these last few years where sand has repelled snow for my holiday staple. Hot chocolate swapped for sweet tea. Roasted chestnuts replaced by chilled pineapple. Snow boots and scarfs—no longer in my closet. Traded long ago for flip flops and beach towels.
But for a few weeks at the end of every year, my heart still beats with the sound of "pa rum pum pum pum". The reason for the season is coming together and finding joy and peace within this big human family. We can all gather and sing and laugh and eat and build a snowman (or a sandcastle, if you're me.) The gift we give each other doesn't have to be wrapped in pretty foil or topped with a velvet bow, but rather something given in earnest from one to another—peace, love, and respect.
Because life is better when we all come together.
Kane Cambridge is a descendent of the secret royal family of the United States. She is the American Princess.

Kane Cambridge does not lead a fairy-tale life. She works in an office, her boyfriend just broke up with her and her future looks mundane and unexceptional. Where is the rom-com ending that she's watched in a hundred different movies?

Kane is visited by a mysterious benefactor who reveals that he is the grandfather she never knew. He arrives with a lesson in American history. The original framers of the Constitution wrote a clause that created a ceremonial position for American royalty. Kane's ancestor was a secret queen of the United States, and now Kane is the American Princess.

American Royalty is the story of an average woman who discovers her own independence and grows to accept her position as a princess. Among her potential suitors are a sexy sultan, a prominent British prince and a brave commoner who is her soldier in shining armor. Will she choose the traditional path or make her crown an American version—all rock 'n' roll and a little risqué?
Antonia Church Is a romance author, traveler of the continental US, beachcomber, free spirit.
Buy the book at Amazon.