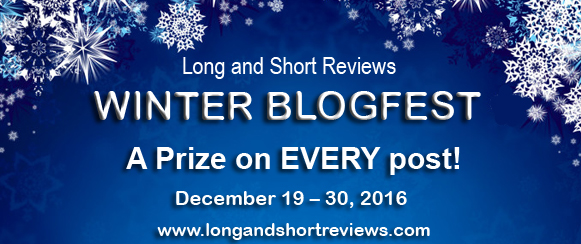 This post is part of Long and Short Review's Winter Blogfest. Leave a comment for a chance to win a digital copy of Luke's Redemption.
Meal in a Bag for Lazy Days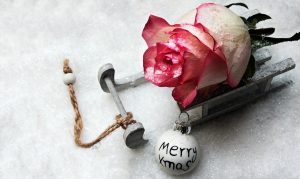 It's not Christmas Day or New Years Eve, it's one of those days in between where you have tons of family and friends lazing about. Everybody is starving but nobody knows what to cook and even worse, nobody feels like making an effort. Here's the perfect solution …
Chicken in a Bag … with Apricots
I love this recipe. It is easy-peasy, can be prepared the day before, and never ever fails! Divinely delicious and comforting—and when you serve it to friends and family, it looks like you slaved for hours.
(Adapted it from a demo I watched on Australian Master Chef.)
Ingredients
(Adapt quantities as needed)
10 x Large chicken thighs on the bone (or your favorite chicken pieces)
25 x Dried Apricots (try and find the soft ones)
6 x Cloves garlic (finely sliced)
24 x Sicilian olives (de-pipped) – If you can't find Sicilian, use Kalamata or any type you like, just don't forget to take out the pips
24 x Caper Berries (try and find the fresh ones in a bottle)
2 or 3 x Strips of orange zest (use a potato peeler, don't include the white pith)
1 x Heaped tablespoon Oregano (preferably fresh)
8 x Sprigs Thyme
2 x Bay leaves
Juice from 1 x Orange
Juice from 1 x Lemon (I also add some grated zest)
120ml Sherry Vinegar
120ml Olive Oil
1 Teaspoon salt
Black pepper
Add ONLY when you are ready to roast:
1 x Cup White wine
1 x Tablespoon Honey, drizzle over the chicken
Directions
Mix the marinade in a bowl. Place the chicken pieces in a zip-lock plastic bag and pour the marinade over it. Marinade overnight. If you are worried about leaks, put the bag in a pan so it can lay flat, or double up the bag. Turn the bag before you go to sleep and again when you wake up.
When you are ready to roast, empty the contents of the bag into a roasting pan, and add the white wine and honey.
Roast for approximately 60 to 90 minutes (depending on amount) – turn the chicken as needed.
I add butter to the sauce at the end.
Garnish with fresh herbs: Coriander or flat-leaf parsley
Serve with fluffy rice or couscous … and lots of wine!
Enjoy,
Love Anni xx
PS. This recipe appears in the 2016 Wild Rose Press Recipe Book. Check it out, my publisher offers it for free to all readers!
Red-hot sex. Searing betrayal. A passionate and elusive love…

Chased by her criminal kingpin father, Katya Dalca runs to New Orleans and straight into the arms of Luke Hunter. Sucked into the carnal world of the French Quarter, she succumbs to Luke's potent sexuality. He not only steals her breath, he steals her heart, and the only leverage she has against her father. She's left with no choice but to pick up the pieces and rebuild her life alone.

Undercover DEA agent Luke Hunter thought his newest assignment—recover a stolen flash drive to gain the trust of the Russian mob—was like any other. But his target brings him to his knees, and after one taste of her intoxicating beauty, he's in too deep. Doing his job means walking away, leaving his heart behind with nothing but a promise to reunite. It's a promise he can't keep.

When Katya's past reaches out and her world unravels, her only hope is the one man she is most vulnerable to—Luke.
About the Author: Anni Fife closed the door on a successful career in television, to fulfill her lifelong passion, writing. In the space of one month, she shut her business, packed up her city life, and moved to a small seaside village to begin her new life…as an author. LUKE's Redemption is Anni's debut novel. She hopes you enjoy reading it as much as she loved writing it. Anni loves to spend hours walking on the beach searching for pansy shells, more hours drinking red wine with her gal posse, and the most hours writing steamy romance novels filled with hot alpha men and the sassy intelligent women they can't live without. She is currently working on her second novel, GRAY's Promise
Anni is published by The Wild Rose Press, and is a member of Romance Writers of America (RWA).
Website | Blog | Facebook | Twitter
Buy the book at Amazon.