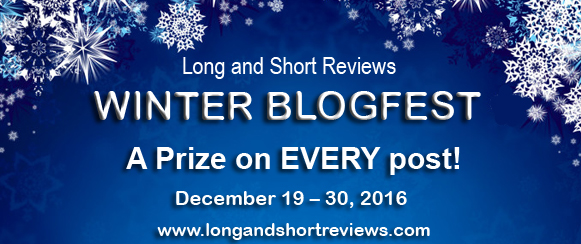 This post is part of Long and Short's Review Winter Blogfest. Leave a comment for a chance to win an e-copy of Dangerous in a Kilt (PDF, epub, or mobi format)..
Celebrating Christmas in Miniature
I love Christmas, as anyone who knows me will tell you. I own many pairs of holiday-themed earrings and various types of Christmas clothing. When I was in high school, I used to tie jingle bells to my favorite red penny loafers and wear them to school every day in December. Other people teased me, but that just made me want to keep wearing the bells, because those Scrooges needed the holiday spirit more than anyone else!
Though I don't don the shoe bells as much as I used to, I still love decorating for Christmas. The tree is vital, as well as the handmade wreath I crafted years ago, plus garlands draped around the house. Over the course of about ten years, though—beginning in 1997—I created my favorite holiday decoration. It's my own little Christmas Brigadoon, a tiny village that appears for a brief time each year and then vanishes into the mist. Okay, it's really a closet the village disappears into, but you get the idea.
The village consists of plaster buildings and plaster people I hand-painted, taking meticulous care to include every little detail. I painted mortar lines between every tiny brick. My friends and family who have seen the village can't believe I put so much time and effort into the project, but it was worth it. Every time I gaze upon my creation, I feel a sense of accomplishment and pride in my hard work. I get the same kind of feeling when I think about the books I've written.
Are you ready to meet the Village of Noël? It's alive right now, for one month only, as my homage to the holidays. But soon it will sleep again.
And if you're looking for Gene Kelly in there…Sorry, I couldn't find a tiny plaster version of him.
Good-girl Erica Teague is out on bail, charged with a crime her ex-lover committed. Her desperate bid to experience one wild night of sizzling sex, before her trial and certain conviction, lands her in the arms of Lachlan MacTaggart, a hot Scot with a secret past. She can't resist his offer to enjoy one month of sex and companionship with no strings. But when their hot fling gets personal, can their passion free their imprisoned hearts?
About the Author: Anna Durand is an award-winning writer, a freelance librarian, and an audiobook addict. She specializes in steamy romances featuring spunky heroines and hunky heroes, in settings as diverse as modern Chicago and the fairy realm. Her romances have to date won nine awards and her novel was named Top Pick by The Romance Reviews. In her previous life as a librarian, she haunted the stacks of public libraries but never met any hot vampires hunting for magical books.
Website | Blog | Facebook | Twitter
Buy the book at Anna's website.