This post is part of Long and Short Reviews' Winter Blogfest. Leave a comment for a chance to win a digital copy of A WINTER ROSE .
Why Do We Love Holiday Romances?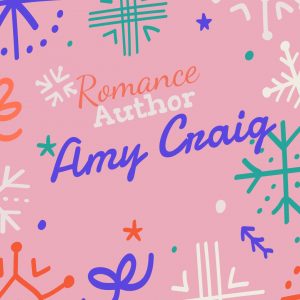 Holiday romances, and romances in general, are fantasies within our reach. Indulge!
As we bustle around town squeezing cheer into our daily obligations, we indulge in holiday romances, and why not? Those chipper stories teach us the healing magic of all-night labor, spontaneous windfalls, and cathartic tears. Why shouldn't a shirtless, ripped lumberjack show up on your snowy porch with a Santa hat and nowhere else to go? What else could you possibly need? A priceless antique in your batty aunt's shed? A cookie recipe so good the newspaper puts it on the front page? Holiday romances have it!
If Santa hasn't fallen on your car windshield, and a celebrity chef hasn't taken up residence in your kitchen, should you abandon the holidays? Hell no! If the local tree lot sold out of the discount garlands and precious tree tops disguised as Charlie Brown trees, should you burn your holiday card collection, bunker down and Scrooge up? Of course not! Spike the eggnog!
Let's be honest. The holidays are a bit crazy. Instead of soaking up the magic, you're probably generating it. One night, serve dinner on paper plates, download a holiday romance, and indulge in a bit of carefree relaxation.
Not convinced? I have a friend who uses paper plates for every meal. The landfill impact horrifies me, but I would pay real money to avoid washing dishes. I can't be her every night, but I can indulge for an evening. You can be an innkeeper, underpaid assistant with a sexy boss, mid-fifties window, or reincarnated snow angel. The silliness level doesn't matter.
In a holiday romance, conflict gets resolved, compassion and kindness prevail, and someone cleans up after the party. With all the real life negativity and sad news in the world (not to mention lasagna pans), holiday romances give you a heartwarming ending and a smile. Also, plenty of authors have added spice to their jingle bells, so if you prefer your hot cocoa with a kick, poke around the internet.
The next time you're contemplating beautiful decor, whimsical charm, and cozy details, shelve the nostalgia and reach for a book. Holiday romances remind us of a simpler time in our lives, and they instill hope for the future, but they're also downright kooky. If your family is anything like mine, you need a slight reprieve, and you deserve it!
In A WINTER ROSE, Eliza's mother makes Norwegian Spiced Butter Cookies after the holidays. The quick, refrigerator cookies pack a buttery, spicy punch and complement almost any warm beverage.
Recipe Ingredients
3 cups all-purpose flour
2 tsp ground cinnamon
2 tsp ground ginger
1 tsp ground cloves
1⁄2 tsp ground nutmeg
1⁄2 tsp ground cardamom
3⁄4 tsp salt
1 cup unsalted butter (room temperature)
1 1⁄4 cups sugar
2 large eggs
1 teaspoon vanilla
1 large egg white mixed with 1 tablespoon water
Recipe Directions
Combine flour, 5 spices (cinnamon, ginger, cloves, nutmeg and cardamom), and salt in a bowl. Beat butter and sugar in a large bowl until creamy. Beat in eggs and vanilla until fluffy. Stir in flour mixture.
Divide dough in half, roll into logs, and wrap in plastic. Refrigerate for 1 hour.
Heat oven to 350°.
Slice 1/4″ cookies off logs and place on an ungreased baking sheet. Brush cookies with egg white (optional). Bake for 10-12 minutes until golden. Remove cookies to racks to cool. Store at room temperature or freeze.
Four Variations:
(1) Roll out chilled dough and use greased cookie cutters;
(2) Sprinkle cookies with powdered sugar before serving,
(3) Use cookies for ice cream sandwiches;
(4) In lieu of ground cardamom, substitute allspice or increase cinnamon and nutmeg.
Widow Eliza struggles to raise her young daughter and run her Washington state flower farm. Julien, a charming amputee with a knack for business, stops his road trip to help her out of a tight situation. A Southern native, he has no intention of sticking around a sleepy farm town. Eliza's grit and dedication warm Julien's wounded heart, but can they look beyond a business partnership and see the beauty of second chances?
Amy Craig lives in Baton Rouge, Louisiana with her family and a small menagerie of pets. She writes contemporary romances featuring intelligent heroines. She can't always vouch for the men. In her spare time, she plays tennis and expands her husband's honey-do list. Before pursuing writing, she worked as an engineer, project manager, and incompetent waitress.
Buy the book at Amazon.