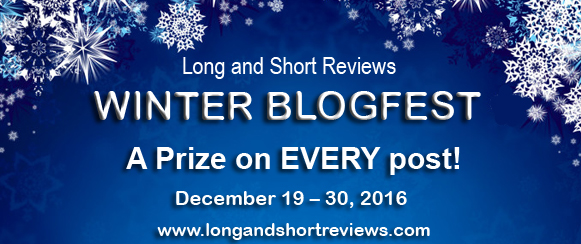 This post is part of Long and Short's Review Winter Blogfest. Leave a comment for a chance to win a free e-book of Mind Waves..
All I Want for Christmas Is…
I'll be frank. The holidays stress me out. While others are hanging mistletoe, I'm busy finding ways to avoid the malls and shopping. The day after Thanksgiving, Black Friday, is aptly named in my opinion. Although I love the spirit of Christmas and all it represents, I wish I could dodge the pressure to shop and bake and decorate that come with it.
It hasn't always been this way
As a child, I felt great joy in the days leading up to Christmas, dreaming of all the wonderful presents I'd find under our tree.
As a young mother, I delighted in holiday shopping, flipped through cookbooks to find the perfect recipe for Christmas breakfast, and crafted countless gifts for my children to present to their teachers. One year, I even bought sparkly mini evergreen trees for my coworkers to display on their desks.
But with three teens, a busy corporate job, and more books coming out in 2017, I truly don't have time for the annual holiday preparations.
Enter Ebenezer
"Bah, humbug!" I mumble under my breath like Scrooge. "All I want for Christmas is time alone and to write more books. Ahem…preferably, best sellers."
This is a fantasy I cannot indulge. Not if I want my family to have a Christmas celebration. And I do want that. A lot. So I will endeavor to do the shopping and decorating and baking AND write my next book.
Can Santa bring me a clone?
Santa baby, if you're listening, please help me find time to edit one novel, write another and still hang out the holly.
With my first book, Mind Waves, released from The Wild Rose Press Oct. 7, readers have been asking for book two. I'd dearly like to grant their wish. I also need to time to complete edits for my newest manuscript, Charmed By Charlie, which is with Boroughs Publishing.
If your elves don't build clones, I'd gladly accept a pill allowing the swallower to bypass sleep.
Otherwise, it's a distinct possibility my family and I will be roasting chestnuts on an open fire with no Christmas dinner in sight.
And that would be ho, ho, ho…horr…not so jolly.
If he can control her mind…
Government operative David Jenkins is skilled at controlling his emotions. Feelings are lethal when your job is to infiltrate minds, erase and implant thoughts, and guard the nation's intellectual capital. But even he can't fight his strange attraction to Grace Woznisky. He'll do whatever it takes to protect her from a madman intent on possessing both their minds. Neither suspect their dangerous enemy has a larger motive, and David may be Grace's only chance for survival.

Can he control her heart?
All freelance artist Grace wants is steady-paying work and to see her flighty sister to the altar. But after David offers her a job, she finds herself in the middle of a mental tug of war—one that has her reeling from nightmares and fighting for her life. She must decide: Are her growing feelings for her new boss authentic, or is she a victim of his mind-altering abilities?
About the Author: Amanda Uhl has always had a fascination with the mystical. Having drawn her first breath in a century home rumored to be haunted, you might say she was "born" into it. After a brief stint in college as a paid psychic, Amanda graduated with a bachelor of fine arts in theatre and a master's degree in marketing. Over the past twenty years, she has worked as an admissions representative and graphic designer, owned her own freelance writing company, and managed communications for several Fortune 500 companies, most recently specializing in cyber security. Amanda is an avid reader and writes fast-paced, paranormal romantic suspense and humorous contemporary romance from her home in Cleveland, Ohio. When she's not reading or writing, you can find Amanda with her husband and three children, gathering beach glass on the Lake Erie shoreline or biking in Cuyahoga Valley National Park.
Website | Blog | Facebook | Twitter
Buy the book at The Wild Rose Press, Amazon, Kobo, Nook, iBooks, All Romance eBooks, Bookstrand, or Google Play.