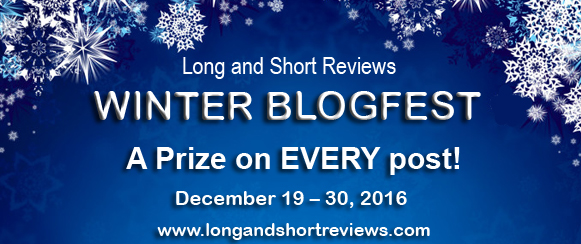 This post is part of Long and Short's Review Winter Blogfest. Leave a comment for a chance to win an e-book version of the new release, A Deep Thing, by A. K. Smith..
10 Ways to Get In the Holiday Spirit
By A.K. Smith, debut author of A Deep Thing (12-19-2016)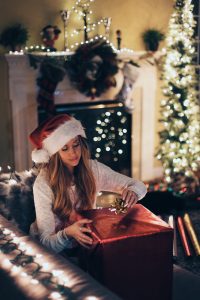 Every year, without fail, Christmas and New Year come barreling in at the speed of light. It's inevitable, we know the date–it never changes–and thanks to retailers across the world, we know it's coming before the kids start putting on their Halloween costumes. If this is true, why does the "I can't believe it's Christmas ALREADY syndrome" happen to me every year? Life happens. NO matter what is looming ahead of us on the calendar, daily routines, and appointments keep piling up. Before we can think about wrapping the presents, we realize, the holiday is already here and whizzing by. Here are ten ways to slow down, enjoy it, and get in the holiday mood.
1. Plan. On December 1st. Get out the calendar, schedule in one hour every day to do something in preparation for the holidays. Write it on your phone, your computer or your paper calendar. When that hour comes, think Holiday.
2. Play holiday music starting December 1st (during your planned hour would be awesome), 25 days of music will get you in the spirit. Pandora, Amazon Music, Spotify all have free Christmas playlists!
3. Watch holiday movies at night or in your spare time. My favorites in case you need suggestions: The Holiday, Miracle on 34th Street, White Christmas, Serendipity, Love Actually, 12 dates of Christmas. I also love the Hallmark Channel movies and record them.
4. Decorate your home. Find/buy or borrow a tree, hang ornaments on it (size does not matter when it comes to trees, look at Charlie Brown's tree). Hang up a few lights around your home or bedroom, light a candle, and at night twinkling lights will bring the holiday spirit inside your home.
5. Attend a Holiday service. Whatever your religion, try a holiday service at a local church, synagogue or temple. The message is all the same: peace, love and remembrance.
6. Get cold. If you live near snow, try something wintery, sledding, ice skating, snowman building. If you don't, find out what event is having fake snow near you. (I live in Phoenix, and the local shopping area has fake snow!)
7. Go Caroling. When's the last time you tried this? If you haven't, round up the family, friends or, join a group. The spirit of holiday songs will make you alive.
8. Start a tradition with yourself, your partner or your family. It's as easy as a special meal, watching a certain movie, or playing a game. Simple is best, repeat it every year.
9. Think of a few special people that may be spending the holiday sick or alone and would enjoy an old-fashioned Christmas card. Spend 15 minutes of your hour to write them a meaningful note the old-fashioned way. Snail Mail and the written word are very special.
10. Light a fire, make a hot beverage (hot chocolate, hot tea or hot toddy,) up to you if you put something in it and grab a good book. Need an idea? Try out my Christmas week release, A Deep Thing, and be taken away to an island, beach and a mysterious jungle to warm up.
What was her husband hiding in the jungles of Mexico?

Rocked by her husband's tragic death, Kendall Jackson strives to put her life back together. But Ryder, her nineteen-year-old stepson, is bitter and wants nothing to do with her. And she can't keep the grief at bay. Sometimes, it's so strong, she wonders if life is worth living.

A call from a cave diver in Mexico gives her hope of mending the relationship with her stepson. Before his death, her husband arranged a diving expedition as a birthday gift for his son. Kendall persuades Ryder to honor his father's last wish.

From the campus of Western Maryland College to the woods of Camp David and the caves of the Yucatán, Kendall and Ryder take a journey to discover what her husband worked so hard to hide, and to protect his treasured secrets from falling into the wrong hands. The choices they make will decide their fate and the future of others. Will they risk everything for the truth?/blockquote>

About the Author: Mexico has a special place in her heart; it's where she escaped after walking out on Corporate America and where she fell in love on a sailboat. She is a graduate of Shippensburg University (BA) and has a Master of Arts from Indiana University of Pennsylvania. A.K. has written for various national and international publications and blogs including Flight Network, Examiner.com and has been a monthly travel columnist for Rocky Point Times Newspaper for the last six years. Published in various print publications including two cover features in Mexico Living Magazine she continues to trek the world to experience off-the-beaten-road destinations.

A.K. loves seeing the world; Her goal is to step foot on every continent on Planet Earth (maybe even the moon)—she's slowly getting there. She treasures her family, friends, and kindness.

Website | Blog | Facebook | Twitter

Buy the book at Amazon.