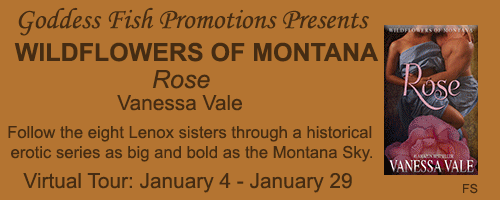 This post is part of a virtual book tour organized by
Goddess Fish Promotions
. The author will award a $50 Amazon or BN GC to one randomly drawn winner via rafflecopter during the tour. Click on the tour banner to see the other stops on the tour.
Nine things most people don't know about me
1. My middle toe on my right foot doesn't bend. I broke it at some point and it definitely didn't heal correctly. When I curl my toes it looks like I'm giving someone the finger (or toe).
2. I like to eat dinner at five. I should be able to transition to old age fairly easily.
3. I have issues with germs. If I could put a holster on my waist that held a pump dispenser of hand sanitizer, I would.
4. I'm very modest. I might write word porn, but I don't dress like I act in one.
5. If I could meet one person who's gone now, I'd want to meet my great-grandmother. She was the best multi tasker. Besides sewing clothes (which I can't do), she could cook for fifteen, lunch and dinner every day, without Stouffer's or boxes of Uncle Ben's. She didn't have a microwave and she had to make the bread from scratch. My mother even said she had to wring the chicken's neck and clean it if that was on the menu. Somehow, it all came to the table hot and on time and without feathers.
6. I love to crochet. I love to crochet without a pattern. I make them up or decipher the pattern from a picture.
7. I'm an artist (I went to art school and have a degree in coloring inside the lines). I love to oil paint and use charcoal and I've been told I'm pretty good at it.
8. I'm not afraid of spiders, but if one of my kids brought a snake in the house, we'd have to move.
9. I have very curly hair. I'm getting gray hairs, which are not curly. So see me now because I'm going to look completely different in ten years.
Follow the eight Lenox sisters through this historical erotic series that's as big and bold as the Montana Sky.

Rose Lenox has grown up to be more comfortable on the back of a horse than wearing ribbons and bows like her seven adopted sisters. For years working the land was enough, but lately Rose finds herself wishing for something different. She wants her own ranch and freedom from her overwhelming and unorthodox family. Rose is determined to strike out on her own and forge her own path. Lenox neighbor, Chance Goodman, has watched Rose grow from a spitfire of a girl to a beautiful and fiery woman. For years he's waited patiently and watched her struggle to find her place in the world. When she leaves the Lenox ranch alone, determined to abandon her former life and to say good-bye to him, he knows the time has come to claim her. Letting her walk away isn't an option. Chance knows exactly what she needs…and he's going to give it to her. Follow the eight Lenox sisters through this historical erotic series that's as big and bold as the Montana Sky. The Wildflowers of Montana begins with Rose and her hot, Alpha cowboy.
*****
When handsome Jackson Reed comes home from the army, he catches the immediate attention of the seven Lenox daughters. But he only has eyes for one — beautiful Hyacinth Lenox. It's apparent that she notices him as well, so why is she doing everything she can to avoid him?

Hyacinth can't stop thinking about the sandy-haired newcomer, but while she longs for happiness with Jackson, she feels unworthy to marry him or anyone else. Guilt from a tragic childhood incident dogs her even into adulthood, leaving her to feel undeserving of Jackson's love.

But Jackson isn't a man so easily dissuaded. He's determined to rid Hyacinth of her pain and make her his wife. Can he heal her past hurt and awaken her to the carnal pleasures he wants just with her? He senses a great capacity for love and passion in this fair Lenox flower. Unlocking it will mean a battle of wills, but love is worth the fight.

Follow the eight Lenox sisters through this historical erotic series that's as big and bold as the Montana Sky. The Wildflowers of Montana continues with Hyacinth and her sharpshooting hero.

*****


The lure of the big city has called to tempestuous Dahlia Lenox, her entire life. Dahlia is tired of ranch life and all the rules and restrictions placed on women by polite society. She can't resist breaking the rules, and is very, very good at it. The poker table is her domain, the one place she yields to no one's rules but her own. She's staring down the biggest win in her life, a prize that will free her from small town life forever and she can't wait to claim her bittersweet victory. But nothing is perfect, and leaving town means leaving the only man who ever made her ache to be his, Garrison Lee. He wants everything she can't give him, including an obedient wife who surrenders to him in bed. Surrender is not in her nature, and as much as it hurts, she will keep all of her secrets and leave the arrogant and sexy Garrison behind.

Garrison Lee is tired of waiting. He's been patient. He's been courteous. He's been a damn gentleman and all that's gotten him is a polite brush off from Dahlia each of the three times he proposed. When Dahlia risks everything to escape him forever, Garrison is forced to raise the stakes in a single hand of poker…winner take all.

Dahlia is about to discover that Garrison won't take no for an answer, that her restlessness can be tamed by a man with a firm hand, and that he knows exactly how to channel her wild side into more carnal pursuits. But Dahlia is nothing if not stubborn. Garrison's seduction is relentless, his hand firm as he tries to convince his passionate new bride that everything she ever wanted is right in front of her…before he loses her forever.

Book 3 in the Wildflowers of Montana Series continues with the tempestuous Dahlia and the man who will tame her.

*****

Daisy Lenox has always felt invisible next to her beautiful and vivacious sisters. But one man changed all that. The new town doctor, Ethan James, watches her with an intensity that quickly turns her curiosity to obsession. He's the first man to encourage her bluestocking ways, and the first to offer a stern reprimand when she needs it. Daisy knows his firm commands should offend, but to her shock, they make her feel protected and cared for. Ethan James makes her feel…alive. But Doctor James is keeping secrets, and Daisy is determined to find out the truth at any cost. When Daisy follows the unsuspecting doctor out of town, her obsession causes her to slip ever so close to death. And although the doctor manages to save her life, it comes at a high price for them both…marriage.

Ethan James might be new to the Montana Territory, but he's very familiar with the world's evils. A battle hardened Southerner, he's witnessed enough death and destruction to last a lifetime. He came out West to escape the ghosts of his past and to start a new life, a life in which he will maintain firm control of his medical practice and his honor. He is sworn to heal, and offering much needed medical services to the native tribe is his something he feels he must do. But local prejudice and hatred are hard foes to fight, so he keeps his actions secret…until Daisy Lenox follows him into the wild and nearly gets herself killed.

Ethan isn't sure she'll survive, and although he treats her naked flesh with the detached eyes of a healer, the man in him remembers her intelligent eyes, and her soft acceptance of his dominating ways. Once he's knows that she'll survive, he is determined to ensure she never takes such a chance with her life again, and gives her a taste of discipline with a bare bottom spanking meant to make her see the error of her ways. But something happens, and Daisy melts under his command, unable to resist his firm hand or his need for control. Her acceptance and trust awaken a need so strong that Ethan knows there is only one thing he can do to protect both her innocent desire to submit and her reputation, marry her.

They take their vows, and now both Daisy and Ethan will push the limits of her need to trust against his need to control. But when Ethan's secret is revealed, the world's evil will rise against them and put their fragile new love to the ultimate test. Is a marriage based on dominance and submission enough? Or will pressure from the outside world destroy them both?

Daisy and her dominant doctor continue the bestselling Wildflowers Of Montana series
Also to follow in 2016: Lily, Iris, Poppy & Marigold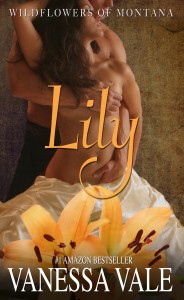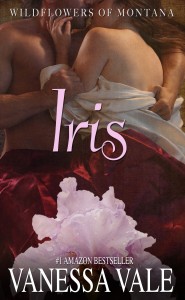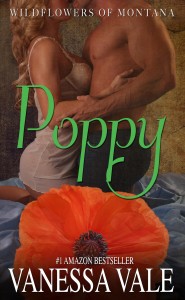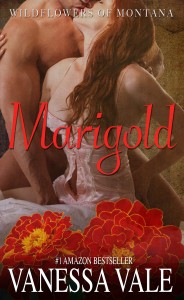 About the Author:#1 Amazon Bestseller in Erotic Western and Historical Erotica
Who doesn't love the romance of the old West? Vanessa Vale takes the sensual appeal of rugged cowboys a step further with her bestselling books set in the Montana Territory. They are much more than just sexy historical westerns. By introducing sexual taboos into this otherwise traditional romantic setting, Vanessa has won the loyalty of a fan base that never knows quite what to expect with each new series.
"Montana Maidens" was the first to push the envelope with strong BDSM themes. "Montana Men" followed suit with softer themes but lots of deliciously graphic sex. "The Bridgewater Series" showcases ménage relationships because sometimes one hot cowboy isn't enough. No-holds-barred, graphic descriptions, strong storytelling, engaging characters and breathtaking landscapes all combine to make very naughty reads.
And as a resident of Wild Wild West, Vanessa Vale finds plenty of inspiration for her work, for who doesn't love a handsome cowboy?
Twitter | Facebook | Website
Buy the books at Amazon:
Rose | Hyacinth | Dahlia | Daisy
a Rafflecopter giveaway