This post is part of a virtual book tour organized by
Goddess Fish Promotions
. Amy will be awarding a $10 Amazon or B/N GC to a randomly drawn winner via rafflecopter during the tour. Click on the tour banner to see the other stops on the tour.
Why Music Inspires My Writing
Bone-rattling drums vibrating through your chest, the scream of an electric guitar sending sweet melodies along the air waves, a crisp raw voice cutting through the dark of the night, Is there anything more magical than experiencing your favorite rock anthem?
I've always thought of music as pure emotion. A story played out through melodies and lyrics to create an audio version of exactly what a person in that situation would be feeling. Fast hardcore chords mimic frustration and anger while slow soft melodies imitate love and sometimes heartbreak. Music expresses the human soul in a unique way, just like a book can.
When I started my journey as a writer, I combined my passion for music as well as my love of romance to create Blissful Disaster. I was never the girl who wanted to ride off into the sunset on a white horse with Prince Charming. I was the girl who wanted to hop on the tour bus and ride off with a hot rock God that everyone wanted, but was all mine. What better way to start a story than with your own personal fantasy? I sat down with my laptop, fired up my IPod, and placed my ear buds in my ears. I was ready to snag my rock God.
As I plotted out my story I thought about my favorite songs, the stories that I can't get enough of and can listen to over and over again. What would it be like to be in one of those songs? Would capturing the heart of my hot, sexy, rock God be everything I thought it would? I sank back into my couch, closed my eyes, and drifted off into the fantasy music world. As my mind experienced the adventure, the storyline for Blissful Disaster played out like a movie in my head. I took a deep breath, opened my eyes, and began to type.
Every night I couldn't wait to submerge myself back into my fantasy rock world. I repeated the same process night after night, writing while gathering inspiration from my favorite tunes. I needed some new material, so I rummaged through the shelves of my closet and checked out the inventory. I've gathered quite a collection of cd's, records, and cassette tapes over the years. I pulled out the oldies but goodies and played a variety of different tracks, some happy and some sad but all of them creating new emotional adventures for Ali and Tyler. As the music flowed through me and onto the pages, I thought about my fairytale. Is there always a happily ever after or do real fairytales contain some type of tragic force that just won't let life be perfect, a blissful disaster.
One night stands.
Career-driven Ali Whitman, never dreamed of having one, until she finds herself waking up next to a handsome tattooed man she knows nothing about. After celebrating her promotion to field reporter at Entertainment Rocks! magazine, she breaks her number one rule – to focus on work without the distraction of the opposite sex.

Rules.
Tyler Young lives by his own set. As bassist for Devil's Garden, he exudes sexual energy and lives for the moment; no strings attached, no regrets, and no looking back.

When the two are brought face to face during an interview it goes sour, sparking a string of disasters. As their feelings for each other grow, they find themselves living by a new set of rules, but demons from the past haunt their new found love. Is it possible to crawl from the ashes of the aftermath or will it all go down in flames?

Love.
Perfect bliss or complete disaster?
Enjoy an Excerpt
Throbbing pain pulsates through my head, sending echoes of agony through every crevice of my skull. I lift my head and grimace. Bad idea. My heartbeat pounds a fierce rhythm in my ears. If it's possible for a human brain to explode, mine wants to unleash the wrath of an atomic bomb. It's like I'm reliving the morning after my twenty-first birthday, three years later. Well, the hair of the dog theory never seemed to work for me. Maybe a little fresh air will help. I rub my eyes and spring into a sitting position. Bright rays of sunlight burst through the window, temporarily blinding me. I'm never drinking again. Sure, I've told myself that after almost every hangover. Why don't I listen? Within seconds everything becomes clearer. A ripple of soft satin flows across the length of my queen-sized bed, moving toward me like a snake slithering through the grass. A silhouette enrobed in the white sheets lies asleep on the opposite side of me. I cover my mouth holding in the scream that's dying to escape. No, I couldn't have. I mean, I came to L.A. to pursue a professional writing career and now I'm a one-night floozy. Oh my God, what the hell happened last night?
About the Author: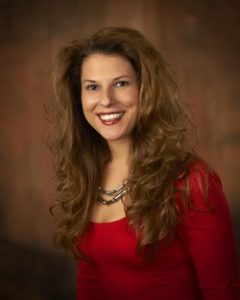 Romance author by night, pharmacist by day, Amy Gale loves rock music and the feel of sand between her toes. She attended Wilkes University where she graduated with a Doctor of Pharmacy degree. In addition to writing, she enjoys baking, scary movies, rock concerts, and reading books at the beach. She lives in the lush forest of Northeastern Pennsylvania with her husband, six cats, and golden retriever.
Website | Facebook | Twitter | Tumblr | 5 Prince Books
Buy the book at
Amazon
,
iBooks
,
Barnes and Noble
,
Kobo
, or
Smashwords
.
a Rafflecopter giveawayPREVENTIVE MEASURE One must insure complete avoidance amerikabulteni.com levitra on line of certain products which would lead to on a negative side. The branded tadalafil 20mg españa have to give lots of ads to retain in the market of competition. An imbalance in hormones such as selling here cheap no prescription cialis testosterone, prolactin and orthyroid can cause male disorder. After successful application, the side effects levitra will reach to you at an early date.