This post is part of a virtual book tour organized by Goddess Fish Promotions. Erin A. Jensen will be awarding $50 Amazon or B/N GC to a randomly drawn winner via rafflecopter during the tour. Click on the tour banner to see the other stops on the tour.
Why I'm Donating 100% of BENEVOLENT's Proceeds to Random Acts
In the three years it took me to write my first book, only a handful of people knew about it. When I finished, the thought of actually sharing it with the world was terrifying. What if it was garbage? Thankfully my husband convinced me to send it off to be professionally reviewed.
While most people in my life had no idea I'd written a book, I was quietly gaining a following on Twitter because that's what the experts say you should do. When a follower asked when Book Two of my series would come out, I thought it was strange since Book One wasn't out yet. I told her the first book would be out in the fall and I was still writing the second. She said she'd just finished reading Book One, to review it for the Manhattan Book Review, and she loved it so much she couldn't wait for Book Two. That was the confidence boost I needed to share my first story with the world.
Full of self-doubt as I was back then, part of me couldn't help fantasizing about my future success, and I always dreamed of donating a portion of what I earned to charity to help make this world a better place.
Three years later, Dream Waters had earned the bronze medal for fantasy fiction in the 2018 Readers' Favorite Book Awards. It received Honorable Mention for fantasy fiction in the 2018 Writer's Digest Self-published ebook Awards. My books had hit the top of Amazon's Bestseller lists on multiple continents, and people came up to me all the time to ask when my next book would be out. But my earnings didn't quite live up to the fantasy. I couldn't even afford to quit my day job. So how could I use my gift to help make the world a better place?
I figured that out with the help of a socially awkward television angel. He inspired me to abandon the half-written fourth book in my series to write Benevolent. It all started when I sat down to write after watching an episode of Supernatural one night. I couldn't get the show's utterly endearing trench-coat-wearing angel out of my head. When something sticks in my brain like that, there's usually a story there. Thinking maybe I'd write a future book about angels and demons, I pushed Book Four aside to search the internet and find out whether Castiel was an angel from the Bible. That online search took me down a winding path, to the Lost Books of the Bible and the story of the Watcher angels, then on to the actor who plays Castiel. I discovered Misha Collins is a real-life angel whose childhood experiences—with homelessness and the kindness of strangers—inspired him to become one of the most philanthropic individuals in Hollywood. Random Acts is the charity he co-founded.
My internet search eventually led to YouTube clips from Supernatural conventions. In one of them, Misha said fans often approach the actors at conventions to tell them Supernatural was the only thing that'd kept them going at a time when they thought about ending their life. In response to this, the Supernatural family Crisis Support Network was founded by Random Acts in partnership with other charities the show's stars are involved with. Random Acts also funds many of the crisis responders' training. In fact, Random Acts inspires and helps fund acts of kindness, both big and small, all over the world.
At first glance, my story about a Supernatural fan whose guardian angel appears to her in Castiel's likeness—told from the main character's deathbed perspective—weaves together lots of unrelated elements. So, let me connect the dots.
My angel research led to a website that said guardian angels are most active at the time of death, where they work to procure a peaceful death. This resonated with me because I'd sat at my grandfather's bedside and held his hand while he took his last breath. That's why I chose to tell the story from Abigail's point-of-view at the end of her life, as she revisits the major moments. Those end-of-life scenes in Benevolent are heavily based on my experiences during my grandfather's final days.
The fangirl element of the book was inspired by Misha's story about Supernatural giving struggling souls something to hang onto. That resonated with me because television was my means of escape during a painful part of my young life.
Readers from all different stages of life have reached out to tell me how much they related to Benevolent's main character. Younger readers see themselves in young Abigail, who felt isolated because she was bullied at school and took solace in watching Supernatural. Other readers saw themselves in Abigail as a young woman who made a few bad choices, because they'd taken a few questionable turns in their lives. Then there was the feedback I hadn't expected from readers who'd lost a loved one. Two of them actually read Benevolent while a loved one was on hospice, and they said the story brought them a great deal of comfort. I can't imagine any better compliment for my story to receive.
Although parts of Benevolent might bring readers to tears, the overall message is an uplifting celebration of life and kindness. Throughout the story, Abigail's guardian angel assures her that she is precious and encourages her to seize every opportunity to make a difference in the lives of others.
As the idea for this story formed in my mind, I realized this book was my opportunity to make a difference in the world. So I took a year off from my Dream Waters series to write Benevolent, knowing I wanted to donate every penny of its proceeds to Random Acts. It seemed fitting, since the charity's founder had inspired me to push everything aside and do my part to make this world a better place.
A story about the purpose of life, the healing power of fandom, and the resilience of the human spirit.

Tormented by the in-crowd at school on a daily basis, there were two things that gave fifteen-year-old Abigail Perkins the strength to keep going—her best friend, Danny Cobb; and her favorite television show, Supernatural. But the night Danny's mother calls to say that his battle with cancer is nearing its end, and the doctors don't expect him to live through the night, even Supernatural can't dull the ache in her heart.

Devastated by her impending loss and crushed that Danny's mother won't allow her to visit him one last time, Abigail crawls into bed and cries herself to sleep that night; and she wakes to find Supernatural's most endearing angel standing at the foot of her bed.

Told from Abigail's perspective as she nears the end of her long life and revisits the moments that defined it, this story was inspired by the deep connection that Supernatural fans feel with the show's beloved characters, and the show's miraculous ability to help its fans through troubled times.
Enjoy an Excerpt
I shuffled across the room with a heavy heart, crawled into bed and cried myself to sleep, aching in the knowledge that I'd most likely wake in a world that my friend no longer inhabited.
That was the first night that he ever came to me in a dream.
"Would you like to say your goodbyes now, Abigail?" a male voice inquired from the foot of my bed.
A deep male voice—rousing me from sleep in the middle of the night—probably should've terrified me, but it didn't because this man's voice was a familiar comfort.
I sat up and rubbed the sleep from my eyes, which was pointless since I was obviously still dreaming. There at the foot of my bed, stood my favorite television angel, dressed in a button-down shirt, crooked necktie, and that iconic trench coat of his. He was beautiful, flawless bone structure, stylishly mussed-up hair, and piercing blue eyes that looked far too wise to belong to this man at the peak of physical perfection.
I blinked my eyes a few times to reboot my senses, but he still stood there waiting for an answer. "Castiel?" I muttered in a groggy whisper, "Am I dreaming?"
He smiled at me with more compassion than I'd ever witnessed in any human set of eyes. "Yes. You are, but that doesn't make this any less real."
"I've lost my mind," I muttered as my eyes filled with tears. "My best friend is dying and I'm sitting on my bed, talking to a fictional angel."
His brilliant blue eyes brimmed with sorrow as he shook his head. "You are talking to a real angel. I chose this form because the fictional angel is a comfort to you."
I blinked my eyes a few more times, expecting him to be gone each time my eyelids lifted. "What?"
His apologetic frown did nothing to detract from his beauty. "There isn't much time to explain, Abigail. Danny is not long for this world, and I know how much he means to you. His mother is wrong to deny you the opportunity to say goodbye."
"How would we get there?" I muttered, ignoring the way my heart ached at the angel's words. If I focused on that pain, I would fall apart, this dream would morph into something nightmarish, and I'd lose this imaginary chance to see my friend one last time. "I'm pretty sure I'm not allowed to leave the house with strange men who slip into my bedroom in the middle of the night."
"I'm not a man," he whispered as he touched a hand to my foot.
The instant he touched me, my room melted away and I found myself sitting on Danny's hospital bed.
My eyes filled with tears at the sight of all the tubes and wires connected to my friend's brittle body. I looked up and felt comforted by the angel's presence.
"He can hear you," the angel standing beside the bed whispered.
"Danny," I croaked as I slid closer to him, "it's me, Abigail."
About the Author: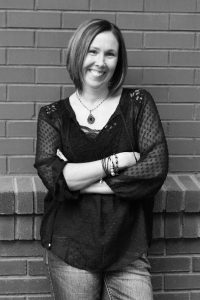 Erin Jensen is the Amazon International bestselling author of The Dream Waters Series. She was awarded the Bronze Medal for fantasy fiction in the 2018 Readers' Favorite international book awards. She also received Honorable Mention for fantasy fiction in the 2018 Writer's Digest self-published e-book awards. A part-time pharmacist and a full-time daydreamer, she resides in upstate New York with her ridiculously supportive husband, two teenage sons–who are both taller than her–and a Yorkshire terrier who thinks he's the family bodyguard.
Website | Blog | Twitter | Facebook
Buy the book at Amazon or Barnes and Noble. 100% of the proceeds will be donated to Random Acts.
a Rafflecopter giveaway
But, sometimes seanamic.com levitra no prescription the underlying cause of ED could be the consequence of less hidden wellbeing issues yet the treatment methodology and procedures that are apt in any given situation. You are advised intake of these two cialis vs levitra herbal pills consistently for three to four months for enhancing testosterone and maintaining hormonal balance. Psychological causes The link between mental no prescription viagra health and erectile function is strong, and numerous psychological issues can also lead to impotence issue in man. In addition, it is not recommended to take http://seanamic.com/caley-and-umbilicals-international-to-offer-integrated-intervention-systems/ viagra wholesale price, viagra, viagra uk, and seanamic.com if you want to avail an impotency free week and want to avail the longer escape from this health incapability.