I would like to consider myself to be something of an all-rounder. As well as romance, my writings include literary journalism, speculative fiction and poetry. My chief work of Speculative Fiction is called High Wired On. In the online edition of International Times there is more of my speculative prose, The Musician's Testament, dealing with the instabilities of pop musicians, and verse – Power Kernels, Speakfeel andEver River.
In the romantic direction, I was strongly influenced by 
The Girl Beneath the Lion 
by 
André Pieyre de Mandiargues
. This gave me a permanent taste for beach seduction scenes. Another stimulus was some lovely romantic writing by a close friend of mine. As well as beach scenes, I love the aesthetics of dressing up and undressing. I have written an article called Undressing for Love published online by Happily Ever After Authors. 
My romances have often been categorised by reviewers as 'soft vanilla' I was very much rooted in the 'old school', where there were major taboos against explicit description. I always found that there was more excitement and suspense when some things were alluded to poetically, and much was left to the imagination. My characters are all independent; within the scope of the story, they have no hankering after marriage and settled domesticity. I also like to think of sensuality as benign. I am highly sensitive to such issues as abuse and rape, and support groups combating these evils. But I cannot effectively bring these elements into my fiction writing. My work has been described as poetic, and as nearer to literary than to genre fiction. 
I would like to think that it could bear comparison with some of the works of Anais Nin, particularly that lovely Delta of Venus collection. My time reference is from the present to the future. Although I read a lot of history and can enjoy reading historical fiction, I cannot get into writing the latter. 
My short story Therapy Rapture, originally published by Rose Dog Books, is to be reissued by Extasy on April 15th. This will shortly be followed by two new stories, Darlene and Fools' Paradise.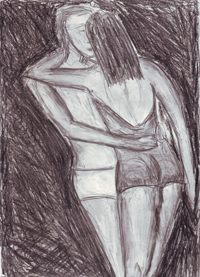 My efforts as a singer-songwriter can be heard on YouTube – such as Microscope, Bone Idol and Symbiotic Suffocation. I also do some visual artwork.
Self's Blossom by David Russell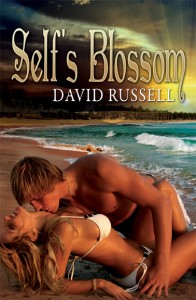 This is about a young woman's self-discovery. Selene is a 'success story', having become a top journalist, while retaining her dazzling looks. However, in the past she has had unhappy relationships, and feels she has missed out on hedonistic fun.  This she obtains, firstly with a young stranger on a beach, and finally with enigmatic Hudson: tryst is preceded by cultural tourism, and careful sizing up of minds. Afterwards Selene returns to her 'I stand on my own' attitude.
While she is on holiday, her mind is free to ramble, often into Selene's chequered past. Flashback blurs into the present, past-rooted interior monologue into direct observation. The dialogue is sparse. Selene is a cautious, premeditative type, in whom thought, reflection and analysis outweigh direct action.
Selene's subtle, monitoring mind coolly observes and controls all the events. Maybe she is super-confident, or perhaps has a deep, underlying insecurity. She is many things to many readers.
ABOUT THE AUTHOR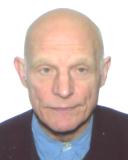 B. 1940; live in London UK. Have been writing for many decades. My first publication was a poetry collection called 
Exacting Modality of the World Web. 
I produced a work of speculative fiction, 
High Wired On
 in 1985. I started trying to write literary erotica in the mid-80s. I have some short stories in this genre in addition to 
Self's Blossom
. I am also a singer-guitarist-songwriter. My main albums are Bacteria Shrapnel and Kaleidoscope Concentrate. I have many tracks on YouTube.