Long and Short Reviews welcomes W.E. Lawrence.
Where Ideas Come From
Authors, are you looking for new and fresh ideas on which to base your next novel? How about this? Take three or four old ideas from various sources, mold and shape them, then carve the edges of each piece so they fit together, and create a whole new concept?
Seriously, think of all your favorite movies, books, television shows, magazine articles, life experiences, etc. Then pick out parts that intrigue you and mold it into your own creation. For example, if you like the characterization of the protagonist in a movie and he or she was an American, ask yourself how that character would perform as an Australian. Then continue to consider different scenarios. Change the location, change the story's objective or goal, change the time period, all using your own voice.
Changing any of these components can bring about a whole new set of situations for you, as an author, to deal with. Like, if you change the time period from modern day to the turn of the twentieth century, what problems are the characters going to have to overcome not having modern technology? What different weapons would a medieval story have? What different forms of transportation? Different clothing, etc. How would the whole civilization and way of life be?
If you change the location to a different country, how different is the scenery, the architecture, even the food? A tremendous alternative could be to change the objective to the story. If the goal of your favorite book was to find an ancient treasure, how would the story turn out if instead the objective was to recover a sensitive document vital to the security of a nation?
In writing my recently released novel, Chakana, Encounter in the Sacred Valley, I gleaned from a variety of different sources to come up with the foundation for a work of my own. If you read the book, you may be able to determine the basis for a few of the ideas, but my guess is it's not what you think. The point is, there exist an endless reservoir from which you can base your future projects. My suggestion is that you watch as much as you can, read as much as you can, and keep your eyes and ears open. Then just use your God given imagination. It's the best way I know to combat writer's block.
In 1940, before the start of World War II, James Fleming, the original British secret agent, races on a high-stakes chase to track down the ancient lost treasure of King Huascar of the Incas. He must recover it before the Nazis do or the whole world will be in imminent danger.

Fleming joins forces in the remote ruins of Peru, South America with Kate Rhodes, a policewoman on leave from the United States, her archaeologist brother, Nick, and their college professor, Dr. Charlie. Together, they must decode and interpret the clues, and face the challenges of the Chakana on their hunt for the treasure.

The group is hounded throughout their search of the ancient Sacred Valley by international artifact smugglers, familiar with the Chakana and working with the Nazis, who are determined to acquire the treasure to help finance their war effort. Intrigue, danger, suspense, action, adventure, and even romance abound in this brave band's quest to save the free world.
About the Author: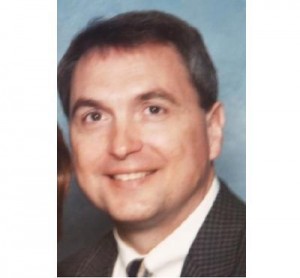 W. E. Lawrence graduated in 1978 from the University of North Carolina in Chapel Hill with a BS in business administration. He has run a successful home health care supplies distributorship for the past twenty-three years.
Passionate about God, writing, reading, family, sports, politics, and America, Lawrence currently lives in Davidson, North Carolina, with his lovely wife and their two wonderful children.
W. E. Lawrence enjoys writing historical romance novels filled with action, adventure, and suspense. He published his debut novel Guardian of Paradise in October 2014. His latest book Chakana was published in December 2015. To learn more, go to the author's website.
Readers can connect with W. E. Lawrence on Facebook, Twitter, and Goodreads.