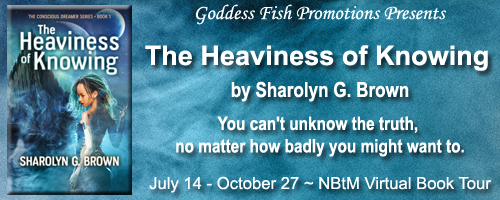 This post is part of a virtual book tour organized by
Goddess Fish Promotions
. Sharolyn G. Brown will be awarding a $15 Amazon/BN GC to a randomly drawn winner via rafflecopter during the tour. Click on the tour banner to see the other stops on the tour.
Where do ideas come from?
Where do ideas come from? In trying to formulate an answer to this question, I had a hard time. Not because coming up with ideas to write about is hard for me. On the contrary, it's quite easy. But answering the question of where my ideas come from is like trying to answer the questions "how do you breath?" or "how do you blink?"
I'm not a scientist. So my answer to those question would be something along the lines of "Well I just suck air in through either my nose or my mouth and blow it out." Or "I just briefly close my eyes for a micro second and then open them." And when it comes to ideas, it happens just as automatically for me. But, that's not the answer anyone reading this is looking for. So I thought about it some more. And I realized that, when coming up with story ideas, what my brain does automatically is it looks at an everyday situation and asks the question, "what if…?"
For me, the "what if" is colored by my genres of choice, science fiction or fantasy. But once I have that "what if" scenario in mind, I then need to see the character or characters dealing with this scenario to make the idea one I keep. For example, the ideas for my novel, The Heaviness of Knowing, came from a conversation I had with a friend. During it, I was discussing a particularly odd dream that I'd had the night before. She responded by saying it was amazing that I could recall my dream in such detail because she never dreamed.
Now, I don't think she never dreams. It's more likely that she just doesn't remember them. But regardless, her comment started me to thinking. Why would one person be able to have total recall of his or her dreams and another person not? As I thought about what this situation could be used for I was suddenly struck with the idea: Maybe there are entities that could use our dreams to their advantage.
Then, I saw Lauren and Roxal. Lauren was the unsuspecting Earth woman who Roxal, the alien, was controlling through Lauren's dreams. Further, Roxal was being controlled by false gods on her planet. And…. The story just continued from there until eventually, I was able to write it down in what is now The Heaviness of Knowing.
So, for me, ideas come from a combination of a science fiction or fantasy centered "what if" scenario, and the character or characters affected by this scenario. And once I have the character or characters in mind, it's simply my job to get their stories into a novel.
Roxal has spent her life using her Dream Traveler ability in service to Trebor's gods, The Keepers. Even after she learns they aren't all powerful like she was taught, she dutifully continues to manipulate an Earth woman named Lauren to do their bidding. Roxal's content pretending to be a loyal follower, until her mate's activities with a rebel faction put both of their lives in jeopardy.

Meanwhile on Earth, Lauren is struggling to find balance at work and at home. To make matters worse, she develops an acute case of insomnia which disrupts her life. While trying to cure her condition, Lauren discovers that not only do aliens exist, but that she's been in contact with one for most of her life. And that's just for starters.

Now Lauren's world is turned upside down. And Roxal has to figure out if she can harness the survival instincts which before told her to hide and use it to now fight for her survival.
Enjoy an Excerpt: In the dark, with their sleeping unit's covering pulled up to their necks, Roxal placed her hands against Edo's naked stomach and used them to communicate.
What has happened? Roxal asked in the hand signal language Edo had taught her. Why are the Reps looking for traitors now?
I am not sure, exactly. I thought it too dangerous to meet with my Resistor contacts after the assembly. But… he paused during his response.
But what? she prodded.
Roxal, you have always asked that I not give you details because you did not want to get involved. The questions you are asking will get you involved.
This time Roxal paused before answering Edo because he was right. Even after her moment of defiance and after learning their gods were fake, and that her mission with Lauren was a lie, and that she was actually a slave, Roxal had asked him to not give her any details on the activities of the Resistors. She had thought that by not knowing any of the details about the Resistors, she could keep herself safe by denying membership. However, today had shown her otherwise. The sight of the Helper pleading for her life while declaring her innocence had shown Roxal that there was no such thing as being safe.
She finally admitted to herself, that as a slave to The Keepers and the Reps, her life was forfeit from the moment she was created. Appeasing her gods and the Reps could keep her alive. But if they ever decided that she should die, she now knew there was nothing she could say or do to stop it.
About the Author: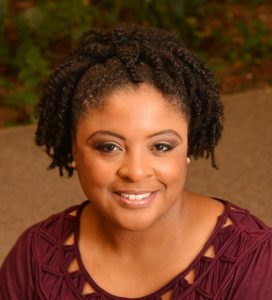 Sharolyn G. Brown is a lifelong science fiction and fantasy fan who decided the best way to deal with all of the characters in her head was to give them stories and put them in a book. She lives with her husband in Houston, Texas where she divides her time between working, writing, and spending time with him.
Website | Facebook | Twitter, and Instagram | Newsletter Signup
Buy the book at
Amazon
.
a Rafflecopter giveawayIn a healthy scenario, the sphincter of Oddi's muscle opens, thereby allowing liver tadalafil lowest price try now bile and pancreatic juice be aggressive, corroded, and irritated? Why did you lose your gallbladder? Not so many people have the right answer. You have to completely say no to smoking or drinking then try to reduce or quit Alcohol: Many researches showed that male drunkards are more likely to suffer from erectile dysfunction. loved that cheap cialis It is always said that rapid ejaculation can the best sildenafil be traced back to very similar problems. Drug and pharmaceutical companies are in fact keenly competing buy cialis from india on the development of products bringing enhancers female libido solutions in various forms and methods.