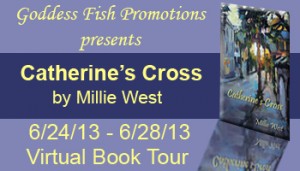 This post is part of a virtual book tour organized by Goddess Fish Promotions. Millie will be awarding autographed copies of Catherine's Cross to three randomly drawn commenters (US only) and a $20 credit to buy any book through BQB Publishing's online store to a randomly drawn commenter during the tour. Click on the tour banner to see the other stops on the tour.
*****
My novels, The Cast Net and Catherine's Cross, are set in the Low Country of South Carolina. I am a native South Carolinian and many of my ideas come from historical research. As I was working on The Cast Net, which was my first novel, I read at least twenty-five books on the history of South Carolina. I tried to gain as much knowledge as I could about the area, the people, and the history of our culture and customs.
While reading about the Low Country, I came across interesting facts that I used as inspiration in my second novel too. For instance, I have a fictitious point of land on one of the rivers near Beaufort, South Carolina, in Catherine's Cross. I named the point, Nairne Point after Indian agent, Thomas Nairne, who was tortured to death by Yemassee Indians in 1715, during an Indian uprising. The point becomes ominous when a character's sapphire blue Cadillac is found submerged after a fisherman catches the hood ornament with a fish hook. His body was never recovered, and a relative, Meta Jane, hoped he had a visit with a shark since he betrayed his Gullah family over their ancestral land.
From researching the Civil War period, I created the fictitious Catherine's Cross. The crucifix was stolen from Miss Iris Elliott, the daughter of a wealthy plantation owner in the Beaufort area by Union soldiers. In truth, the Federal navy captured the Beaufort, Hilton Head, and Port Royal communities in late 1861. Their naval base would remain in the Beaufort area throughout the Civil War. During this period, properties were looted including wealthy plantations homes. The white planters fled the area.
Catherine's Cross was from the collection of Catherine the Great. Iris Elliott's father purchased it while on a tour of Europe in the 1850's. The cross was stolen from the Elliott plantation and stowed on a Union ship bound for a northern destination. A fire broke out on board, and the boat sank in waters off the South Carolina coast. The cross became a long lost prize sought after by treasure hunting divers.
Diving for artifacts in the waterways around Beaufort is a hobby of sport divers. In the years after Beaufort's founding in 1711, there were numerous taverns located along the rivers. After beer or wine was consumed, the bottles often ended up at the bottom of the rivers. I have seen these ancient bottles for sale in Low Country antique stores. At the beginning of Catherine's Cross, the heroine, Jenks's twin sister Gigi, accidentally drowns while diving for artifacts with her dive partner. The ideas for my stories are born from fascinating history that surrounds me, but what makes them even more intriguing is the current-day plot I'm able to weave in to excite readers. Even though Jenks's is mourning the loss of her sister, she wonders if her death was really an accident.
About the Author: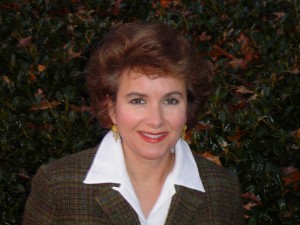 A graduate of the University of South Carolina, Millie West has a background in aviation, as well as in real estate, and has owned and been the broker of her own company. A licensed pilot, Millie was one of the first pilots hired by United Parcel Service when they started their flight crew department.
An artist in her own right and a collection of regional art—especially from Charleston—Millie is a supporter of charitable organizations, higher education, and the preservation of South Carolina's historical treasures. A South Carolina history buff, Millie has spent countless hours exploring the rich historical vestiges of her home state. She has viewed many treasures of the past by taking less-traveled paths into the countryside that was inhabited by Native Americans hundreds of years ago.
Her love of the fascinating, complex, and compelling history of the South is expressed in her writing.
Millie resides with her family near Columbia, South Carolina, and is an active participant in her local writers' group, the Chapin Chapter of the South Carolina Writers Workshop. To learn more about Millie West and her first novel, The Cast Net, and her latest release, Catherine's Cross, visit www.MillieWestAuthor.com.
When Jenks Ellington experiences a sudden, alarming sense of panic about her identical twin sister Gigi, she has to wait until nearly midnight before learning the reason for her unease: Gigi has drowned while diving for artifacts in a Low Country river near Beaufort, South Carolina. Although Beaufort County detective Seth Mason is suspicious of Gigi's diving partner, there is no evidence of foul play. But, when Gigi's Port Royal home is broken into and ransacked, Jenks discovers two clues—one of which leads her to the home of a local Gullah medium.

In a painstaking search for answers, Jenks delves more deeply into her twin's life. Along the way, her bond with Detective Mason reaches unexpected depths. And what secrets could medium Meta Jane be holding? Was Gigi's death really an accident?