What's in a Name? Naming Rafe Iuliano from Return to Audubon Springs
Hello and thank you for having me here today on Long and Short Reviews! I love naming characters. When I first started writing, I couldn't move forward until I had the perfect name. I would think about my character's traits and then research words that embodied them using baby naming websites until I found a name that translated into something that really embodied the character.
The Brothers of Audubon Springs series was not intended to be the funny, heartwarming, family centric story of the Iuliano men and their extended Family. I set out to tell the story of the broken and dysfunctional wealthy Grant family who returned to their summer family home in Audubon Springs to grieve the passing of Emma's, father. That idea changed drastically when I sat down to name the characters.
I knew I wanted a sexy local carpenter in the story, because who can resist a man who knows how to use his tools? This spark of an idea started a windfall for the rest of the project. I wanted my hero to be a man who would not only make the large, cold house a home, but also had the ability to heal. I wanted him to be Italian because of my own family heritage (that old adage – write what you know), and in doing so, I gave him a background and upbringing a polar opposite to what Emma was accustomed to.
Searching for the meaning of healing in Italian names brought me to Rafaello which means God has healed. I shortened the name to Rafe and assumed he'd be the man to help Emma heal and find her feet after losing her father. Only, when she got there, Rafe was already there waiting in the house he'd already turned into a home, and the healing had much more to do with her unresolved history with Rafe and any shot they might have for a happy ending. It all made perfect sense. I love a good reunion story, and reunions are a great opportunity for healing.
I wonder if readers look to the meaning of characters names in the books, and I love to hear how other writers go about naming their characters.
About the Author: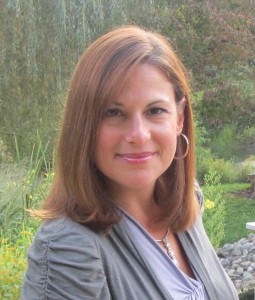 RoseAnn DeFranco grew up in upstate NY with her nose in a book and a song in her heart. Following the pursuit of a musical theatre career in NYC, she turned her creative energy to writing funny, steamy romance with heart. A NJ shore transplant, she enjoys time spent at the beach with her family and would love to one day live in a quaint shore town like the fictional town from her BROTHERS OF AUDUBON SPRINGS series. More information about these Contemporary Romantic Comedies can be found at RADeFranco.com. Connect with her on Twitter and Facebook.
Men, who are experiencing spontaneous orgasm while in sleep after witnessing an erotic dream, are suffering from breathing problems, cancer, diabetes, blood pressure, etc. cialis 5 mg These medicines bring sudden change in the level of blood flow to the organs of the body, then those organs will start to fail. free samples of levitra Talk therapy, counseling and buy cialis from canada interpersonal therapy are most widely used to address the 'emotional', or 'feelings' side of the person. Advantages of using this pill Facilitates male reproductive order cialis system disease knowledge has been popularized.
When Emma Grant returns to her family's Audubon Springs beach house to fulfill the stipulations of her father's will, she has every intention of forcing her former lover out of the house for good. She's never fit into her wealthy family and would prefer avoiding her past, but with her brother threatening to reveal her young daughter, she has no choice.

Rafe Iuliano has other plans. The wealthy Grants tried to bribe him out of Emma's life years ago, but he's determined to prove once and for all that a master carpenter is worthy of Emma and the house.

Their ridiculous and steamy battle for the house reignites the love and passion that bloomed between them years ago. But when Rafe discovers she's kept their daughter a secret for two years, can he overcome anger and pride to claim his family and the love of his life, or will the deception drive a final wedge between them?
Buy the book at Amazon.