We welcome Kat Martin who is back with us to celebrate the release of her latest book Into the Fury. Leave a comment or ask Kat a question for a chance to win a copy of the book (paperback, Nook, or Kindle – US only please).

WHAT'S IN A NAME?
In the course of writing more than sixty books, I've learned that a character's name is extremely important. I spend hours pouring over lists of names: American, English, Italian, French, Japanese, Russian, Chinese, etc.
Months before I start a novel, I begin to work on choosing the right names for my hero and heroine, which is a way of getting to know them.
I like names that evoke an instant picture. I've been writing about the Brodies for the last five books, men with strong family bonds. Ty, Dylan, Nick, Rafe, and now Ethan are names I hope will make the reader think of guys with strength, courage, and principals–and of course tons of sex appeal.
In INTO THE FURY, Ethan is a private investigator who works for his cousin, Ian, the owner of Brodie Operations Security Services, Inc. in Seattle. BOSS, Inc they call it. Ethan's a man used to taking charge, a hard man and capable, but he isn't happy about his current assignment–babysitting a bunch of self-absorbed lingerie models on a cross-country fashion show tour.
Ethan is a man who has lost faith in the opposite sex–until he meets one of La Belle's top ten models–Valentine Hart.
Val is another example of the importance of a name. Valentine Hart is actually her stage name and I think it does its job. Valerie Hartman is nothing at all like the image her stage name projects–though it takes Ethan a while to figure that out. And to learn there is a lot more to a being a top model than just having a pretty face.
Ethan is 6'3 and built like a brick house. I can't imagine a guy named Ethan Brodie being a wimp. Or a woman named Valentine Hart being anything but a sex pot.
Another member of the BOSS Inc. crew is Dirk Reynolds, another strong male name. Since Dirk was supposed to remain a secondary character, I gave him a bad-ass cropped horseshoe mustache and a cool dragon tattoo.
Then Dirk wound up being such a hunk I had to give him a book of his own! INTO THE WHIRLWIND will be out in June, one of my all-time favorites.
INTO THE FIRESTORM, the final book in the trilogy an another of my all-time favorites, is Luke Brodie's story–a bounty hunter extraordinaire. Luke was former special ops. He's infamous as a bail enforcement agent and unrepentant womanizer–until he meets his match with Emma Sullivan.
Choosing Emma's name took me weeks and truth be told, it still doesn't sit exactly right. Emma Brodie works better for me–fortunately this is a romance so we are pretty sure she's going to end up with the right name eventually!
I hope you'll look for Ethan and Val in INTO THE FURY, out January 26th, and that you'll watch for the next two BOSS Inc. novels, INTO THE WHIRLWIND and INTO THE FIRESTORM.
Till then, all best and happy reading, Kat
Take death threats against ten of La Belle's most beautiful lingerie models as they travel the country on a widely publicized fashion show tour, mix with macho bodyguards, throw in murder, mayhem, copycat killers, and millions of dollars in diamonds, and you have INTO THE FURY, Kat Martin's newest Brodie novel.

Ethan Brodie goes head-to-head with Valentine Hart in this novel of intrigue, fast-paced action, and steamy romance.
Enjoy an excerpt:
SINNERS, SLUTS, and WHORES–BEWARE. Your TIME is at HAND.
Standing next to the long mahogany table in the conference room, Ethan Brodie re-read the note he'd just been handed. Printed on a plain sheet of white paper, the words were typed in different fonts and sizes, all of them in big bold letters.
Fairly old-school for the twenty-first century, Ethan thought. But then, email was a helluva lot easier to trace.
The client, Matthew Carlyle, was Head of Operations for La Belle Lingerie, a retail fashion chain, kind of a knock-off of Victoria's Secret with slightly less expensive garments. In his mid forties, five-ten, lean and fit, Carlyle had silver-threaded dark brown hair, hazel eyes, and a thin scar that ran close to his ear along his jaw.
The other man in the room was Ethan's boss, his cousin Ian, owner of Brodie Operations Security Services, Inc.
"I imagine in the lingerie business you get notes like this all the time," Ethan said to Carlyle.
"We get kooks, all right. Plenty of them." Carlyle accepted the note Ethan returned. "But a letter like this was mailed to each of our ten top models, sent to them at our flagship store here in Seattle, and the company isn't happy about it."
"You talk to the police?"
"Not yet. We'd prefer to handle the problem discreetly, avoid any bad press. That's why I came to BOSS, Inc. Ian and I have worked together before. I trust him to do the job."
Ethan turned to his cousin, conservatively dressed in tan slacks and a yellow button-down shirt. While Ian was blond, Ethan was dark-haired, like most of the Brodie men. Both were tall, Ethan taller at six-foot-three. "You have the notes checked for prints?" he asked.
"I did," Ian said. "Papers were all clean. The letters were mailed out of different post office locations in the area so that led nowhere. Since the models are about to go on tour, Matt's decided to temporarily beef-up La Belle security, just to be on the safe side."
"Probably a good idea." Though Ethan wished someone else was taking the job. The thought of traveling for weeks with a group of air-headed fashion divas was the last thing he wanted. Still, he worked for a living and this was exactly the kind of job he was good at.
About the Author: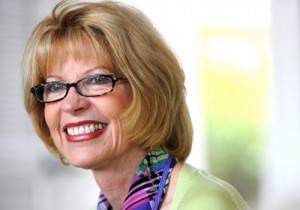 New York Times bestselling author Kat Martin is a graduate of the University of California at Santa Barbara where she majored in Anthropology and also studied History. She is married to L.J. Martin, author of western, non-fiction, and suspense novels.
Kat has written more than sixty-five novels. Sixteen million copies of her books are in print and she has been published in twenty foreign countries, including Japan, France, Germany, Argentina, Greece, China, Russia, and Spain.
Born in Bakersfield, California, Kat currently resides in Missoula, Montana, on a small ranch in the beautiful Sapphire mountains.
Her last 10 books have hit the prestigious New York Times bestseller list. AGAINST THE WILD, AGAINST THE SKY, and AGAINST THE TIDE her latest release, took top ten spots.
Website | Facebook | Twitter | Goodreads
Buy the book at
Amazon
,
Barnes and Noble
,
BAM
,
IndieBound
|
Kobo
,
GooglePlay
, or
iBooks
.