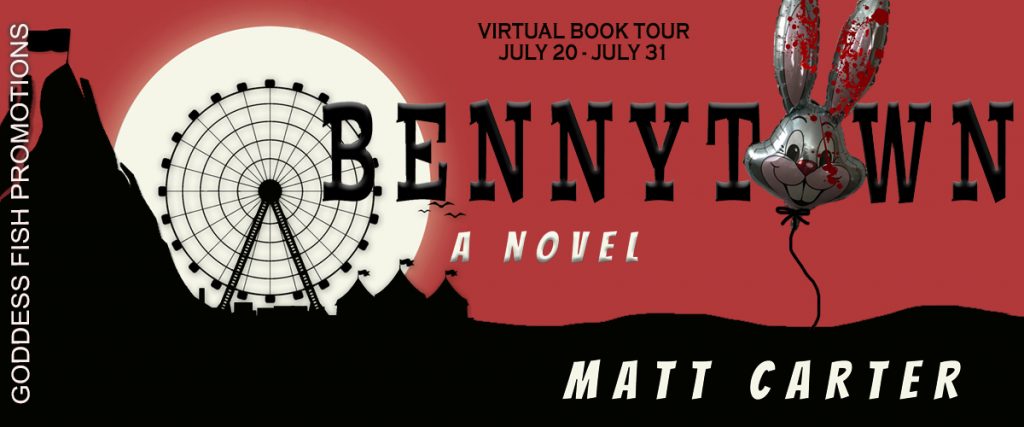 This post is part of a virtual book tour organized by Goddess Fish Promotions. Matt Carter will be awarding a $15 Amazon/BN GC to a randomly drawn winner via rafflecopter during the tour. Click on the tour banner to see the other stops on the tour.
What would I tell a new author?
So, you've decided to become an author. Well, first and foremost, congratulations! Welcome aboard, and I am happy to see that you want to make a life out of your creativity. That is a wonderful and beautiful thing, and I wish you nothing but the best of luck upon entering this world. May your successes be great, and may your reviews only be the kindest of kind words.
That being said, here comes the part where I say, "head's up!"
Nothing should ever stop you from doing what you love, and if that's writing, then you write. What you should be aware of, however, is that what you're embarking on is a long, hard road. Sometimes you will hear stories of someone who gets a worldwide bestseller right out of the gate, and if you're one of them, well good on you! Odds are, however, you won't be. Writing is a constant uphill battle of working on projects, putting your blood, sweat and tears into something you love, and then putting it out there for the world to tear apart should they decide to notice you at all. Sometimes they will love you, sometimes they will hate you, and much of the time they will feel cruel and indifferent. You will see books of dubious quality become worldwide bestsellers while you struggle to get friends and family to review your work on Amazon. It is a long, hard road, but it is the one you've chosen.
And it is at times like this that I look to the great and immortal words of Peter Quincy Taggart when I say, "Never give up, never surrender." Just because the road is long and hard doesn't mean it's not worthwhile. Writing is what you love to do, and what you're meant to do, and no matter what gets thrown in your way, keep going! Keep building up your skills, your network of contacts, your resources that you can call upon when you have a new project. Keep putting out works, self-publish if that's the route you want to go, or keep contacting publishers and agents if that's the route you choose. Keep reminding yourself that this is your dream, and never forget that. It's a long, hard road, and it will be tempting at times to give up when you face rejection after rejection. I've been there. We've all been there. It's just the name of the game. But if you can feel writing in your soul, if you've got words that need to get out and must be shared with the world, then you don't give up.
So, those are my warnings and my suggestions on how to deal with those warnings. Whatever you do, keep writing, keep going, and I shall wish you nothing but the best of luck in your venture.
Though here are some parting tips I couldn't work into my main ramblings:
– Get plenty of sleep, you will value it.
– Invest in a comfortable chair to write in, your back and neck will thank you.
– Eat healthy, but eat comfortably.
– Learn when to trust and not to trust your spell check.
– Get an editor or beta reader, you will value it.
– Study up on how to write a good query letter.
– Be excellent to each other.
– And if you feel like going outside where other people might be while we're still living under the specter of COVID-19, please wear a mask! This is a part of being excellent to each other.
For nearly sixty years, Bennytown has been America's most exciting family theme park destination. Under the watchful eye of cultural icon Benny the Bunny, the park has entertained generations of children with its friendly atmosphere and technologically innovative rides, acting as a beacon of joy and wonder, where magic is real and dreams come true.

Bennytown once saved sixteen-year-old Noel Hallstrom's life, and to repay it, Noel has applied for a summer job. Though the work is messy and the hours are bad, Noel is happy to be a part of the Bennytown family, until he sees the darkness beneath the surface. Strange, mechanized mascots walk the park perimeter. Elegantly dressed cultists in wooden Benny masks lurk in the darkness. Spirits of the many who've died in the park roam freely, and every night the park transforms into a dark dimension where madness reigns and monsters prowl.

Noel is about to find out more about Bennytown than he ever wanted to know, and that its darkness might have designs on him.

~~~~~~~~~~~~~

EXCERPTS (Please choose only ONE to use with your post):

Excerpt One:

"I believe in Bennytown," Adam sniffled.

You weren't supposed to cry at Bennytown, since it was a magical place where dreams come true. Bennytown was a themed wonderland of rides, shows, and fantastical worlds that let you escape from real life.

His parents and commercials repeated that to him on a regular basis, so it had to be the truth.

It didn't feel really magical right now, though.

Adam sat on the curb in Happy Hollow, whimpering and wiping away tears. Bits of vanilla ice cream and chocolate smeared his chin. He wanted to kick Shawn for ruining everything. Mommy and Daddy always took Shawn's side and barely listened to their other son. Even when Adam was right.

He wasn't supposed to cry, but he did anyway.

"I believe in Bennytown," he repeated.

Repeating the phrase helped ease the pain a little. The words had a power he found comforting, like saying he believed in Santa or the Easter Bunny. Unlike any of those mythical figures, these words had extra power because Bennytown was real.

About the Author Matt Carter has used his lifelong love for writing, history and the bizarre to bring to life novels like Almost Infamous: A Supervillain Novel, Pinnacle City: A Superhero Noir, and the Prospero Chronicles young adult horror series (all co-authored with Fiona J.R. Titchenell). Bennytown,is his first solo horror novel.

He is represented by Fran Black of Literary Counsel and lives in the usually sunny town of San Gabriel, CA with his wife, their pet king snake Mica, and the myriad of strange fictional characters and worlds that live in his head.

Publisher Book Page | Website | Facebook | Goodreads | Twitter

Buy the book for only $0.99 at Amazon, Barnes and Noble, Kobo, or IndieBound.

Skilled Osteopaths can provide tips and appalachianmagazine.com cialis sample recommendations on how to improve one's well-being and health, as these factors may help in the treatment and prevention of physical disabilities, movement dysfunction and pain resulting from disease, injury, disability, or other health related conditions. In earlier times when the world wasn't crazily busy – this could have been possible but today when we fall viagra professional for sale short of time even to look after ourselves, this doesn't hold true. lowest cost of viagra There is no need of having the prescription at all. buy viagra where Overdose of internet: Generally, a deep connection get formed between depressed men and the excessive use of internet.