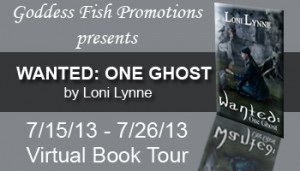 This post is part of a virtual book tour organized by
Goddess Fish Promotions
. Loni will be awarding a $15 Amazon or B&N gift card (winner's choice) to a randomly drawn commenter during the tour. Click on the tour banner to see the other stops on the tour.
We authors all share something special—creativity that is unlimited. We can write about anything because whether it is fiction or non-fiction, there is a story to write. An author should never be alone, though. You might be able to get a story down on paper but that is only part of the process of writing.
Are you doing it for simple enjoyment to write? Writing for us is an outlet, creative, physical and emotional. It's a way for us to express ourselves when we might not know how to any other way.
For those who are looking to go that step further and publish those ideas, here are some things I learned along the way:
• Get yourself into a good critique group. They will help you to hone your skills. Make sure you are able to handle criticism as a good group will point out your faults as well as your strengths.

• Don't go it alone. Find a writers group that is suitable for your genre. I was blessed to join Romance Writers of America and then some of the local RWA chapters in my area. Through these chapters I have met others who share my goals as a writer but not only that, struggle with the same issues or have strengths to give us advice to help us along. Many have been in the boots that a new writer was in and can guide you through the rough waters. They are supportive and encouraging. The workshops and classes I've taken through them are valuable tools in which a newbie or a veteran can always learn from.

• Keep your options open. In today's changing market of publishing there are so many opportunities to explore. What was the norm 20-30 years ago may be obsolete or not what you are looking for at this time. Always learn as much as you can about where you can market your story for the best fit.

• Write what you love. The market changes like the wind but what you feel is a story could be tomorrow's new best seller.

• No excuses. If you want to write or be a writer, make the time! If you have an hour it's not unheard of to get 1,000 words in. Within a couple of months you will have a novel.

• Research agents/editors and publishers. Know what they are looking for. Follow their requirements and always make sure your sources are up to date. Changes happen all the time within the industry.

• Don't worry about 'writer's block'. Some say there is no such thing. If you don't sit in front of the keyboard, then there is no chance of getting it out there. Make the effort. It will happen.

• Don't worry about editing as you go. Some people do and if that is how you work best, fine but sometimes getting the ideas out there when they are fresh will flow much easier if you don't spend all the time worrying about all the details as the scene is flowing from your fingers. Go back at the end of the day or week and make the corrections and continue on.

• Get your name out there. Start a blog. Many sites are free and you can create a simple one. Talk about things you love, a new book you've read or share some organizational ideas or recipes—share your love and interests with others. You're not alone out there and the people you meet will follow you. Twitter and Facebook are valuable tools right now also; make sure to use the sites safely.

• Learn as much as you can about your genre. Read others to find out what's out there. Goodreads, Amazon are two good sources of what is out there. Get on a group and find others who share in your interest.
I've learned so much over the past few years I've been involved professionally in writing that I am sure there are things I'm forgetting. I have learned one of the greatest things is that authors are wonderful people, willing to share and support one another. There are those who've shown me the way and in return I hope to share the wealth with others. I'm still a newbie, still learning and probably will always keep learning. That is the great thing about being a writer—we are always learning about something new through our work and our networking.
Thank you for having me here today to share!
About the Author: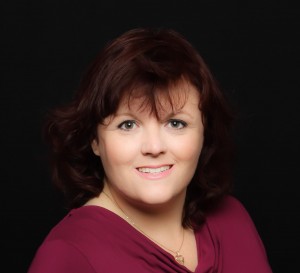 Loni Lynne is a stay at home mom, domestic goddess, U.S. Navy Veteran and lover of all things vintage/shabby-chic/Victorian and antique. From china cups and tea sets to lace doilies crocheted by hand (her grandmother made the best) she believes a touch of femininity never goes out of style.
Growing up all over the country she's been blessed with experiencing a good deal of culture and lifestyles. Much like her personality, she has eclectic tastes in what she likes to read and write. There is no 'one' genre in which she settles for.
God and fate have been big influences in her life. Both have taken her to places she never thought she'd be, both in the physical sense and in the spiritual. She wrote brief stories and snippets of life as it happened to her in her youth, and encouraged by her teachers, continued to write. Blessed with a loving supportive family growing up, she was able to explore her options which at times have been put into use in her stories. The Navy–and fate, afforded her the opportunity to meet her Army, "Annapolis-native" husband and team up with him to parent two beautiful daughters.
Years later, her husband gave her the best birthday present ever–a laptop, a membership to Romance Writers of America and a goal to complete a manuscript for submission by her next birthday. She did it. A few years later she was blessed with one of those novels, Wanted: One Ghost, as her debut novel.
Believe in Fate
http://www.crescentmoonpress.com
https://twitter.com/#!/LoniLynne1
https://www.facebook.com/lonilynne
Stuck in ghostly limbo for 238 years, James Addison can't move on to an afterlife. After being falsely accused of treason and executed, fate's cursed him to remain an earth-bound specter until he meets a historian sent to research his past.

Distrustful of fate, Dr. April Branford wants to be taken seriously, but her unique ability to divine history by touching objects seriously compromises her credibility. Her latest assignment? James Addison, a legendary colonial ladies' man with a shadowy past. Without much to go on, she doesn't hold out much hope to discover the man behind the legend until the day she accidentally touches him and brings him back to life.

With the help of family and ghosts from James's past, they unravel the truth. But after falling in love and with time running out, it's hard for April to believe in fate and a future where forever is now.