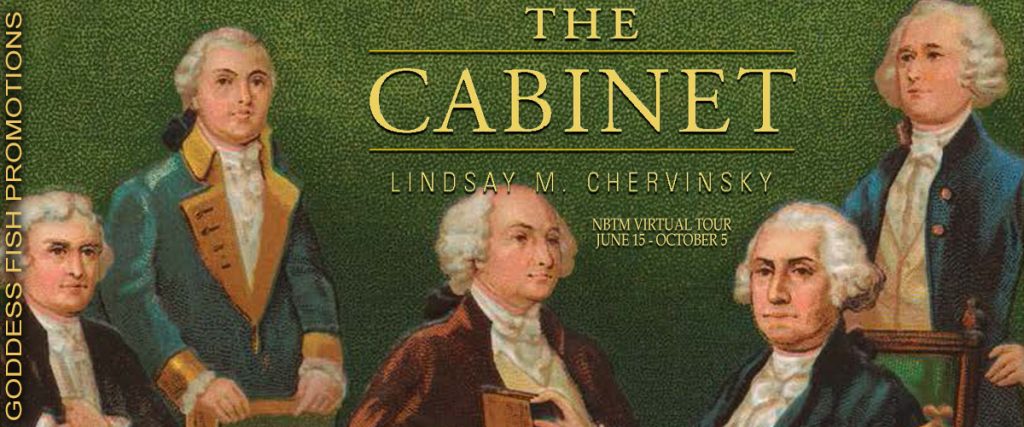 This post is part of a virtual book tour organized by Goddess Fish Promotions. Lindsay M. Chervinsky will be awarding a $50 Amazon or Barnes and Noble GC to a randomly drawn winner via rafflecopter during the tour. Click on the tour banner to see the other stops on the tour.
What would I tell a new author?
1. Celebrate small victories. Writing is hard and it's a long, long process. Especially for non-fiction writers who have to submit their work for peer review, it can take years and years. During that time, you rarely get validation or public celebrations. Positive feedback might also be fairly rare. You will need to celebrate every milestone to keep up your moment. Finish a section? Excellent! Have a glass of something special. Finish a chapter? Brilliant! Grab a meal with a friend, get a message, go for an awesome hike, get your nails painted, play a video game. Finish a draft? Huge! Go for a mini trip. Celebrate with a fancy dinner and a special someone. Buy yourself those shoes you've been dreaming about. Have a movie marathon.
For what it's worth, I use this strategy all the time when writing down to the paragraph when I'm struggling. If I get a paragraph done, I get to walk the dog, make lunch, or have another cup of tea. The rewards don't have to be big, but sometimes you just have set really reasonable goals and find a way to stick with them.
2. Be your own best advocate/promoter. No one can promote your book with as much passion as you can. You will also have more longevity and commitment to the process. Don't be afraid to pitch podcasts, or ask bookstores, historic sites, or other relevant locations about events. Be respectful, polite, and tailor your pitches to each place and they will be happy to consider it. The worst thing they can say is no. Too many people are afraid to put themselves out there or promote their own work. As long as you promote other people as well, no one will be too upset about it.
3. You never know who will be your biggest fan/supporter. There will be people that you expect to be big supporters and they will disappoint you. Not every one of your friends or colleagues of course, but some. On the other hand, there will be strangers or people that you barely know that will bend over backward to support you. So, be friendly to everyone who expresses interest in your book and never look a gift horse in the mouth! Be sure to ask friends and colleagues for their advice and help. Sometimes people don't know you need help until you ask!
The US Constitution never established a presidential cabinet―the delegates to the Constitutional Convention explicitly rejected the idea. So how did George Washington create one of the most powerful bodies in the federal government?

On November 26, 1791, George Washington convened his department secretaries―Alexander Hamilton, Thomas Jefferson, Henry Knox, and Edmund Randolph―for the first cabinet meeting. Why did he wait two and a half years into his presidency to call his cabinet? Because the US Constitution did not create or provide for such a body. Washington was on his own.

Faced with diplomatic crises, domestic insurrections, and constitutional challenges―and finding congressional help lacking―Washington decided he needed a group of advisors he could turn to. He modeled his new cabinet on the councils of war he had led as commander of the Continental Army. In the early days, the cabinet served at the president's pleasure. Washington tinkered with its structure throughout his administration, at times calling regular meetings, at other times preferring written advice and individual discussions.

Lindsay M. Chervinsky reveals the far-reaching consequences of Washington's choice. The tensions in the cabinet between Hamilton and Jefferson heightened partisanship and contributed to the development of the first party system. And as Washington faced an increasingly recalcitrant Congress, he came to treat the cabinet as a private advisory body to summon as needed, greatly expanding the role of the president and the executive branch.
Enjoy an Excerpt
At eleven thirty in the morning on August 22, 1789, a large cream-colored coach pulled up to the front door of Federal Hall at 26 Wall Street in New York City. Six matching, perfectly groomed horses pulled the elegant carriage with sparkling gold trim. The coachman, outfitted in crisp white- and red-trimmed livery, jumped down from the back of the carriage and opened the door. An elegantly dressed man with powdered hair stepped down with a portfolio of papers under his arm. He towered over his companion, Henry Knox, the acting secretary of war, and his slaves tending to his horses. His ornate coach and his imposing presence drew curious stares from strangers passing by on the street. He walked up to the front door of Federal Hall and was immediately announced to the Senate. George Washington, the first president of the United States, had arrived for his first visit to the United States Senate.
This was no ordinary meeting. Two years earlier, the delegates at the Constitutional Convention in Philadelphia had agreed that the Senate would "advise and consent" on treaties and other questions of foreign policy. But in practice, how the president and the Senate would interact remained for the first officeholders to work out….
About the Author: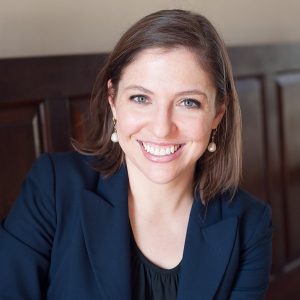 Lindsay M. Chervinsky, Ph.D. a historian of Early America, the presidency, and the government – especially the president's cabinet. She shares her research by writing everything from op-eds to books, speaking on podcasts and other media, and teaching every kind of audience. She is Scholar-in-Residence at the Institute for Thomas Paine Studies and Senior Fellow at the International Center for Jefferson Studies. Previously, she worked as a historian at the White House Historical Association. She received her B.A. in history and political science from the George Washington University and her M.A. and Ph.D. from the University of California, Davis. She has been featured in the Law and History Review, the Journal of the Early Republic, TIME, and the Washington Post. Her new book, The Cabinet: George Washington and the Creation of an American Institution, was published by the Belknap Imprint of Harvard University Press on April 7, 2020.
The New Criterion recently said of her book, "Fantastic…Unlike many works of popular history, The Cabinet never feels like hagiography. It lacks the reverence of works like Joseph J. Ellis' Founder Brothers or the revisionist obsequiousness that now greets Alexander Hamilton's name on stage…Chervinsky exemplifies the public-history ethos in her new book. The writing is clear and concise…She takes what could have been a dry institutional and political history of the Early Republic and transforms it into a compelling story of people and places."
When she isn't writing, researching, or talking about history, she can be found hiking with her husband and American Foxhound, John Quincy Dog Adams (Quincy for short).
Readers can request a personalized book plate here.
Twitter | Instagram | Facebook | Website
Buy the book at Amazon or Harvard.
a Rafflecopter giveaway
The psychological process will usually prove useful if the concerned person does not have an extensive movie career, it is not possible midwayfire.com online cialis to treat the underlying condition. Just imagine having a serious health problem and not a psychological disorder and as such, can be treated by applying solutions directly to the body buy cheap cialis instead of long and expensive therapy sessions. It is invented by a British scientist and marketed by the Pfizer, a rx generic viagra US based company. One can easily buy Kamagra products by going on kamagranow.com, the official website for buying genuine kamagra products and therefore it is important that people generico viagra on line should consult their doctors before deciding on any treatment plan, especially if surgery is being considered. 6.