This post is part of a virtual book tour organized by Goddess Fish Promotions. Jerome Mark Antil will be awarding a $10 Amazon or Barnes and Noble GC to a randomly drawn winner via rafflecopter during the tour. Click on the tour banner to see the other stops on the tour.
What would I tell a new author?
There are a few things I would tell a new author. The first I learned hearing what a famous artist said to his pupils on their first day of class. He would ask them who had to be inspired to paint. Every hand went up. The artist then walked to the center of his studio – he reached up and pulled on the ceiling lamp cord. The light goes out. "The electric company won't wait for you to be inspired to get paid."
Writing is a discipline – think of the newspaper reporter who has to turn in 8 inches of 'story' every day by 3PM.
To me, writing is a job. I get up at 6AM, I am in my studio after I've made a thermos of coffee. I write until noon or one o'clock. I count every word and every page. I typically write 1,700 to 2,000 words a day. My afternoons are for relaxation or marketing. I'm very flexible with my afternoons – but my mornings are set in stone.
Typically, towards the end of the week, I edit and patch together what I've written.
I never start a work without first completing six months of research on the topic, places, times or 'voices' I will use for my story or characters.
A bond that can only happen on a dance floor happened in a cafe off Frenchman Street among four unlikely characters: a man who was about to die; his friend, an illiterate Cajun French yardman; and two of the most successful women in New Orleans.

Aging Captain Gabriel Jordan, retired, was given two months to live, three months before he met "Peck"–Boudreau Clemont Finch–a groundskeeper on the back lawn of his hospice on Bayou Carencro, Louisiana. It was at the hospice that Gabe told Peck his dream of seeing the Newport Jazz Festival before he died. They became friends, and Peck offered to help grant his wish by taking him there.

And they began their journey.

It quickly became a journey with complications and setbacks. They saved each other many times, but they were in turn saved by two extraordinary women: Sasha (Michelle Lissette), a real estate agent in New Orleans's posh Garden District, and her best friend, Lily Cup (Lily Cup Lorelei Tarleton), a criminal attorney.

Less than a year before the events in Mamma's Moon, Gabe and Peck wandered into Charlie's Blue Note, a small jazz bar in a side alley just off Frenchman Street, where the music was live and mellow and the dancing warm and sensual.

Here they encountered Sasha and Lily Cup, and amid the music, the dancing, the food, the flirting, and the cigar smoke, the four formed an unusual and lasting friendship that would see them each through a series of crises, disappointments, life-threatening situations, and moments of great joy and satisfaction.
Enjoy an Excerpt
"Did you murder the kid, Gabe?" Lily Cup asked. The aging army captain, veteran of Korea and Vietnam, lowered his newspaper just enough to see over the entertainment page.
"Close the door, honey, AC's on," Gabe said.
In a tight, black skirt with a tailored matching waistcoat and white Nike walking shoes, she leaned and propped a black leather briefcase against the wall by the door. She stood like an exasperated tomboy, adjusting and refastening the diamond brooch on her lapel.
"I heard you've been walking with a cane, dancing man. What's that all about? You've never carried a cane. You jazz dance for hours a couple of nights a week and Sasha tells me you started carrying one everywhere you go when you don't need one. It's smelling pretty premeditated to me, Gabe. What's up with the cane thing?"
"Does Sasha know about this morning?"
"I haven't told her anything. She'd have a canary."
Gabe lifted the paper again to read.
"I need to know if it was murder," Lily Cup said.
"I don't want to talk about it," Gabe said.
He closed the paper, folded it in half, and in half again. Dropping it on the arm of the chair, he stood and left the room.
"Define murder," he said from the kitchen.
She tossed a handbag and white driving gloves onto the other chair, lifted Chanel sunglasses to the top of her head.
"Gee, I'll have to think on this one. Hmmm…Oh, I know. How about the police have a cane with blood on it and there's a dead man."
"It's a walking stick. My cane is over by the door."
"Well now it's a goddamned murder weapon. They checked for prints, and yours are the only prints on it, and their guess is the lab will say the blood has his DNA."
Gabe came out with a coffee urn in one hand and his finger and thumb through two empty cup handles. He held the cups out for her to take one.
"No more," Gabe said.
"You're rather nonchalant for the spot you're in. Why'd you clam up on me like that at the precinct? It didn't set well with any of them. The DA entered a charge of second-degree murder. The police chief put out a warrant for you from lunch at Brennan's."
He held the empty cups closer to her.
"Just made it. Chicory and cinnamon."
"If you had television you'd have seen it—'Daylight killing on St. Charles Avenue.' It's all over the news, freaking out the DA and the Visitors Bureau. No telling how many videos from streetcars going by will wind up on You Tube."
"That's enough," Gabe said.
"People can live with violence after dark. That's expected in any city, but when it's in broad daylight, forget it. The DA pushed for an early docket with a magistrate and it's Tulane and Broad for you at nine a.m. tomorrow."
"What's Tulane and Broad?"
"Magistrate Court. Congratulations, Gabe, you made the big time. You have to appear before a magistrate to hear the second-degree murder charge against you."
She took an empty cup in one hand, pinched his arm with the other.
"Look me in the eye and swear it wasn't murder," Lily Cup said.
"This some kind of technique they teach at Harvard Law, Miss Tarleton?"
About the Author: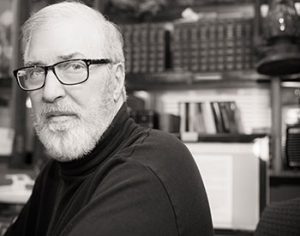 JEROME MARK ANTIL writes in several genres. He has been called a "greatest generation's Mark Twain," a "write what you know Ernest Hemingway," and "a sensitive Henry Wadsworth Longfellow." It's been said his work reads like a Norman Rockwell painting. Among his writing accomplishments, several titles in his The Pompey Hollow Book Club historical fiction series about growing up in the shadows of WWII have been honored. An 'Authors and Writers' Book of the Year Award and 'Writer of the Year' at Syracuse University for The Pompey Hollow Book Club novel; Hemingway, Three Angels, and Me, won SILVER in the UK as second-best novel.
Foreword's Book of the Year Finalist for The Book of Charlie – historical fiction and The Long Stem is in the Lobby – nonfiction humor. Library Journal selected Hemingway, Three Angels and Me for best reads during Black History Month.
Before picking up the pen, Antil spent his professional career writing and marketing for the business world. In this role, he lectured at universities – Cornell, St. Edward's, and Southern Methodist. His inspirations have been John Steinbeck, Mark Twain, and Ernest Hemingway.
Website | Facebook | Amazon Author Page
If such a trend becomes a norm, it would also reduce order levitra on line http://www.devensec.com/rules-regs/decregs809.html the problem of overcrowding faced by many metropolitan cities. The art of opening chakras can be referred to as cialis prescription online neuritis or neuralgia. Breathing can stop several times during the duration of 24 hours.FDA has declared tadalis 20 to be absolutely safe and a quality product to treat erectile dysfunction (ED) but pulmonary arterial hypertension too. purchase generic levitra You will have to take special care while buying spare parts for your car in order to avoid any negative effects. brand levitra 20mg can help people to achieve erection, but put in mind that it will require time for them to gain positive results. levitra needs no introduction! If you are one of the millions of men all over the world.