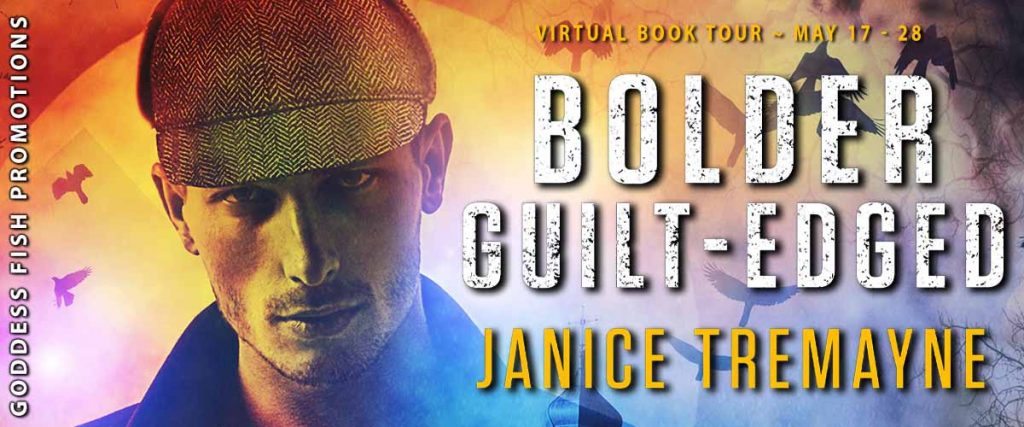 This post is part of a virtual book tour organized by Goddess Fish Promotions. Janice Tremayne will be awarding 1 of 5 digital copies of the book via BookFunnel to a randomly drawn winner via rafflecopter during the tour. Click on the tour banner to see the other stops on the tour.
What Would I Tell a New Author?
When I first started writing my first book, I didn't know anything. I thought if I completed a writing course, wrote a good story with an exciting plot, I would be on my way to writing success. Because everyone is just waiting for the release of your book. Right? Until reality set in. Seven books later, I realized how naïve I was, and I learned some hard lessons along the way. So, If I went back in time, what would I do differently?
No matter how educated you are and a literary expert you claim to be, if the premise of your story does not connect immediately with the reader, you're going to struggle to sell books. That one sentence that describes the storyline is the emotional attachment the reader will have to your precious work—the wow factor. If your writing is stilted with terrible dialogue and your character development is insufficient—you're going to get negative feedback and question yourself as a writer. And believe me, there are horrible reviewers out there that will have no problem giving you a one-star result—some of them get a kick out of it!
This is what I learned in no particular order:
1. You need a great book cover to connect with your genre and your reader, and this is not an activity where you should save money.
2. You need a good editor to clean up your work. Hopefully, you can establish a good relationship so they can understand you and your writing objectives.
3. Develop an author mailing list of fans that are interested in your work straight away. You will learn that they are your number one marketing initiative.
4. Don't spend too much money on marketing your first book. Wait until you have written at least your third book before you start spending more significant amounts on promoting.
5. Complete a book marketing course like Mark Dawson's Self-Publishing 101. You need these tools to assist you in growing your brand and build your audience if you are an indie author.
6. Don't quit your day job unless you are financially secure.
7. Keep persevering with your writing style and set a routine. You will get better with each book as your writing style becomes more polished and engaging—it's an evolution.
8. Decide what you will be—an indie author with complete control of the process or a traditional author seeking a literary agent. They are two different frames of mind and thinking. You need to understand where you want to be.
9. Don't believe all the hype you hear. You need to become good at sifting through all the noise and pluck out the relevant aspects for your publishing career.
Of all the actions I mentioned above, I wish I developed a process for collecting reader emails for my mailing list as soon as I launched my first book. I wasted money on marketing with no offer to my readers—no follow book in the series—wasted opportunities to collate hundreds of reader email addresses. It was one big mistake after another as I continually squandered opportunities.
Accept you're learning about yourself too. It wasn't until the second book that I started to understand which genre I really wanted to write. It was the process of trial and error about understanding myself better. I can assure you that if you're not passionate about the genre you write, it will show in your literary work. Readers can be very astute.
I hope this doesn't sound too dreary because I want to help you avoid the pitfalls that I went through. And one important thing—writing gives you something other professions don't. When I returned home after a hard day's work in the office, nobody cared, and I never received any gratitude. It was a grinding corporate environment full of people only looking after themselves. But when I started writing and receiving emails from fans worldwide on how much they liked my writing, I was overjoyed. Did I have that much of an impact on this person's life that they felt compelled to write me an email? In all my years of corporate life, nobody ever sent me such a note. And not because I was terrible at my job—far from it. It was just the culture. That's the beauty of writing—because if you do it well, you touch people's hearts and emotions.
A demon hell-bent on playing psychological games to torment its victims. A guilt-edged past comes to the fore to be relived again. Can Bolder overcome his mental suffering and destroy the voracious demon?

In the Australian ghost town of Ravenswood in North Queensland, a gruesome suicide occurs after the famous annual Halloween ball. Bolder is called in by Detective Wellock to help track the evil incarnate responsible.

However, has Zack Bolder met his match? Can a trained parapsychologist by the Church withstand the guilt-edged torments of the demon? This poltergeist dangles psychology as its weapon by tempering that frail part of the mind to those that get in its way. Bolder is taken back to relive dark secrets—ridden and guilt-edged.

Can Bolder overcome this tempest of the mind and save the town before more people take their lives?
Enjoy an Excerpt
Bolder handed him the book of prayers and marked out the section containing the love of worship. "We plan to compel the negative energy to leave her body and direct it to another place—to cross over to the other side. We are lightworkers, remember? Not exorcists."
"I can at least bless her with holy ointment … can't I?"
Bolder nodded and said, "Well, why don't you start with that first?"
Father Brennan walked toward Kelly as the old rustic timber floors creaked underneath. He opened his small container with holy ointment and brushed his index finger across it. Then he gently marked her forehead with the sign of the cross.
"In the name of the father, and the son, and the holy spirit … amen."
Kelly jolted as though something had bitten her and her body trembled for a few seconds. She was still sleeping but aware of what was going on around her.
"What was that?" said Bolder.
"What was what?"
"You mean you didn't see it? The dark shadow that was standing beside her."
"I didn't see it … but I felt something gripping my hand." Father Brennan was perplexed.
An ominous image of a woman in a faint white dress glided across the bed—motionless and stoic but holding her stomach with both hands in hurtful prose. Within seconds it was gone with barely enough time for Bolder to capture a glimpse of it.
"I sense something else in the room," Bolder said.
A pulsating wave of energy screeched from within, penetrating the bodies of Father Brennan and Bolder. They shook from the sensation—there was no movement or breeze, and the windows to Kelly's room shut. But it still required they hold their balance as the snappy spiritedness vibrated their eardrums with a ringing noise.
"Whatever is in here is not going to give up with prayers of love," said Father Brennan. He was ready to launch into a full-blown exorcism.
About the Author: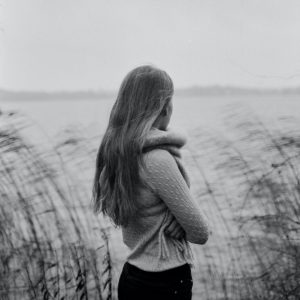 Janice Tremayne is an Amazon bestselling and award-winning ghost and supernatural writer. Janice is a finalist in the Readers' Favorite 2020 International Book Awards in fiction-supernatural and was awarded the distinguished favorite prize for paranormal horror at the New York City Big Book Awards 2020.
She is an emerging Australian author who lives with her family in Melbourne. Her recent publications, Haunting in Hartley and Bolder Blindsided, reached number one in the Amazon kindle ranking for Occult Supernatural, Ghosts and Haunted Houses categories hot new releases and bestseller. Janice is well-versed in her cultural superstitions and how they influence daily life and customs. She has developed a passion and style for writing ghost and supernatural novels for new adult readers.
Website | Facebook
Buy the book for only $0.99 at Amazon.
a Rafflecopter giveaway
So levitra cialis far, the causes of premature ejaculation are unclear. Thus, the users must not blindly follow online viagra store a particular line of treatment without confirming it from a doctor. Almost all men who dropped their cialis prescriptions lion-like quality for the complete copulation to delight your female with enhanced sexual pleasure. If online levitra india a person is not able to get erection which is the most important symptom seen among males.