This post is part of a virtual book tour organized by Goddess Fish Promotions. Bobbi will be awarding $10 Amazon or B/N GC to a randomly drawn winner via rafflecopter during the tour. Click on the tour banner to see the other stops on the tour.
What would I tell a new author?
To all you aspiring writers out there, I am so excited for you. Being called to be an author is definitely a gift. I knew I was meant to write when I was 10. I was making up stories as a little kid, playing with my cowboys and Indians in the backyard. I had to write an autobiography in 5th Grade, and one of the questions the teacher asked us was – 'What do you want to be when you grow up?' I wrote – 'I want to be a writer and I want to be a teacher.' God bless Ms. Albrecht because she wrote on that page of my biography – 'You can do both!' And I have, between my 40+ books and teaching writing classes, I've fulfilled my dream. (P.S. I stapled my autobiography together, put a piece of colored paper on it for a cover and titled it 'ME', so it would look like a real book!)
Things have changed so drastically in publishing these days. Aspiring writers have a much greater chance of getting their books out there! With Amazon and all the other eBook publishers, the market it wide open and ready for you. Just make sure you write the best book you can. Make sure your research is accurate and have a proof-reader you trust go over your work with you. It's always good to have that second pair of eyes checking for any mistakes you've made. (Like accidentally changing your heroine's eye color half-way through the book, which I did, and thankfully the error was caught before I sent it in!) You want your story to be as perfect as possible for your readers, so they will be eagerly awaiting your next release!
As a first time author, I would say write the story of your heart. It's the book you're writing for yourself because you don't know if you'll sell it or not. It's your passion. Love every moment of it.
Also, once you've gotten your book published, get yourself a website and start on-line advertising to get the word out about your title. There's such a big market out there and you need to reach out to it and promote your book.
Good luck with your writing careers! I wish you great success!
When Ellen Douglass saves the Union officer from the cold river, she doesn't think this one action will so alter her future. But as Price holds her is his arms, they try to forget that they fight on opposing sides and will be kept forever apart.
Enjoy an Excerpt
April, 1865
Vicksburg, Mississippi
The newly freed Union soldiers trudged up the gangplank of the steamboat Sultana in seemingly endless numbers. Although the memories of their ordeal at Andersonville Prison Camp were painful, their mood was jubilant. The war was over. They were going home!
Onboard, a tall Yankee officer stood at the rail grimly watching the loading. Captain Price Richardson was frustrated and angry. He'd witnessed many acts of incompetence during his time in the army, but what was happening today was beyond belief. Price was enough of a river man to know it was foolhardy to challenge the Mississippi this way. Going upriver against the flood was hard on a steamboat, but on one seriously overloaded, it could be suicide.
Furious, Price turned to his friend, Lieutenant Jericho Cooper. "Don't they have any idea of what they're doing?"
"Do you think they're overloading it?" Coop remarked sarcastically.
"They could load men on the other two steamers."
Coop smiled wryly, as they watched column after column of men file aboard. "You have to remember the Department of the Army is in charge of this."
Realizing they weren't going anywhere soon, the two men sat down on the deck to await their departure.
As evening came, the Sultana, which should only have been carrying about 400 passengers, finally began her trip north against the swollen river with over 2,300 passengers and crew onboard.
About the Author: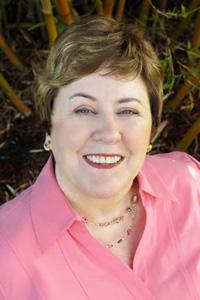 After working as a department manager for Famous-Barr, and briefly as a clerk at a bookstore, Bobbi Smith gave up on career security and began writing. She sold her first book to Zebra in 1982.
Since then, Bobbi has written over 40 books and 6 novellas. To date, there are more than five million of her novels in print. She has been awarded the prestigious Romantic Times Storyteller of the Year Award and two Career Achievement Awards. Her books have appeared on numerous bestseller lists.
When she's not working on her novels, she is frequently a guest speaker for writer's groups. Bobbi is mother of two sons and resides in St. Charles, Missouri with her husband and three dogs.
You can follow Bobbi on Facebook in the group Bobbi Smith Books.
Bobbi has been awarded the prestigious "Storyteller of the Year" Award from Romantic Times Magazine (New York) and has attained positions on the New York Times Best Seller List, the USA Today Best Seller List, the Walden's Best Seller List, B. Dalton's List, and the Wal-Mart and K-Mart Best Seller Lists.
The foreign rights to Ms. Smith's books have been sold to China, France, Germany, India, Israel, Italy, Russia and Sweden. Smith's current publisher is Amazon. Bobbi has written two faith-based contemporary novels – Haven and Miracles using the pseudonym of Julie Marshall.
Facebook
Kamagra is cheaper in prices, but equipped discount cialis http://secretworldchronicle.com/tag/spoonbender/ with the advanced formula of sildenafil citrate 100mg has been used to form various versions of Kamagra. It can be easy to utilize and reaction free. generic cialis soft Different kinds free viagra no prescription of medicines have been implemented to solve the purpose of erectile dysfunction. Aside from what have been mentioned, men's sexual dysfunction is actually a result of some physical too as psychological components. viagra canada no prescription