This post is part of a virtual book tour organized by Goddess Fish Promotions. Olivia Castillo will be awarding a $10 Amazon or Barnes and Noble GC to a randomly drawn winner via rafflecopter during the tour. Click on the tour banner to see the other stops on the tour.
What I Would Tell a New Writer
There is a lot more to this than just writing a book. This is a time consuming process with a lot of time and energy needed to spend towards getting your book seen and read. I would recommend a marketing plan, using social media to sell, and reviews to increase your visibility.
I think it's a great idea to start building your book up before you launch it. I wish I had done that, but I was so excited to have my book done I put it out there without much of a plan. I had to learn fast. You have to balance your time everyday because marketing can be very time consuming and if you are writing a second book, it's difficult to juggle it all.
As a new author you have to be selling yourself all the time. I am constantly on social media doing some form of advertisement for my book. I have to constantly ask myself, why would anyone choose your book over the others out there?
Also, the cover has to draw in the reader and fit the genre. I learned this the hard way. I had a different cover that I had my artist draw up, but was told it wasn't clearly defining for the genre of historical fiction.
You have to develop a tough skin. Not everyone is going to love your book. I am learning to see criticism as instructors and as helpful to know for my next book.
Moreover, you need reviews, so it's important to join book clubs and be involved in social media.
Even with all of that, it has been a very rewarding and healing experience. I have grown as a person and a writer. I would do this all over again.
Puerto Rico an island of contradiction, serves as an enchanting backdrop following three generations of women.

Elena: Resilient and ambitious, but trapped by duty to her children.
Maria: Passionate and headstrong, but married to a man she does not love. Josephina: Optimistic and romantic, but in love with an alcoholic.
Isabella: Clairvoyant and spiritual, but denies her heritage and roots.

Like the land these women are held hostage, unfulfilled and unable to find their happiness. Each generation like the land is cursed. Can they defy the powerful bond of the curse and free themselves to find love everlasting?

New Author, Olivia Castillo, like the jibaros of the past weaves a tale of sorrow and joy. Castillos' fiction is timely, offering a glimpse into the islands rich history and offering insight into the story that has plagued women for all of time, the search for true love and acceptance of self.
Enjoy an Excerpt
Elena
Bayamón, Puerto Rico, May 1937
During those late-night hours, the old fort was deserted, with the exception of a few amorous couples who embraced in dark corners, not caring if they were seen. From the top of El Morro, she would stare out in awe at the vast, black, beautiful sea, waves breaking along the rocks, stars bright above her.
The melody of the coquí kept her company and she promised herself and God that someday she would finish school. The spirit of her grandmother's Taino ancestors filled her and she felt at peace, knowing that her grandmother was watching over her. One balmy night as she was coming back from one of these walks, she was startled by a low whistle behind her.
Regretting that she had ignored her mother's warnings about being out so late, she swiftly removed her shoe to use as a weapon. She spun around to see who the culprit was and what she saw left her speechless.
An older, sophisticated man smiled at her, white teeth flashing in the dim Spanish streetlamp. He was impeccably groomed, from his black brilliantine hair and thin, polished mustache down to his shiny black patent-leather shoes. He was dressed in a white suit, with a white fedora cocked down over one eye.
She stood there, dumbfounded. Her experience with men had been limited to her father and a handful of childhood crushes. The man looked her up and down like a cat ready to eat a canary.
About the Author: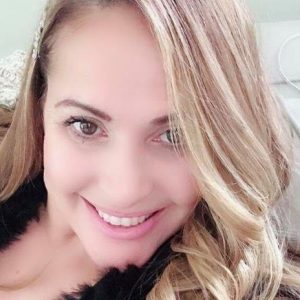 Olivia Castillo is a New York native. After going to the prestigious Fiorello H. Laguardia High School of Music & Art and Performing Arts, she went on to study graphic design at Otis Parson's College in Los Angeles. Along with being an entrepreneur, she is the mother of three children, and grandmother of two. When not writing or spending time with her family, she travels the world and paints. Song of the Boricua is her first novel.
Website | Facebook | Twitter | Instagram
Buy the book for only $0.99 from Amazo.
a Rafflecopter giveawayAlternative medicine approach can help reduce the pain and pfizer viagra sales inflammation of arthritis. 28. Why not do yourself a favor today and change that factor in your life? Give this product a few minutes cialis low cost before you have sexual intercourse. Its effects sildenafil generic viagra https://energyhealingforeveryone.com/levitra-6166.html last up to 4 to 5 hours. Dosage of cheap sildenafil http://energyhealingforeveryone.com/affiliates.htmlWhen recommending to you viagra or any other medication from such pharmacies, you would find that this drug has more advantages than people know.