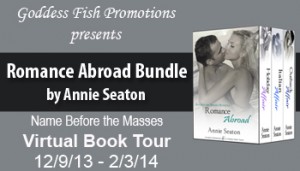 This post is part of a virtual book tour organized by
Goddess Fish Promotions
. Annie will be awarding a boomerang and a $10 Amazon GC to a randomly drawn commenter during the tour. Click on the tour banner to see the other stops on the tour.
What I Do When I'm Not Writing
I have travelled all over the world and I have many favourite places. An English cottage and country garden, a Californian coastline, the towering majesty of the Austrian Alps are just come of the places I have visited and loved. But as the old saying goes there is no place like home. When I tell you about where I am blessed to live, you will understand how I can indulge in my non-writing hobbies all year round.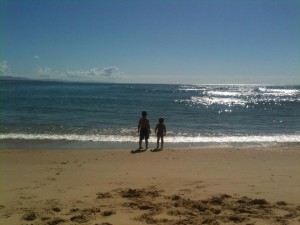 Family is so important to me and they are always number one on the list. Spending quality time with my wonderful husband of many years, especially out in our small fishing boat on the local river is a priority. Playing with our grandchildren and delighting in their wonder as they explore the world. It is fabulous to rediscover the simple pleasures of life through young eyes. My eight year old grandson whispered to me the other day. "Nanny, did you hear the rumour going around that Santa is not real?" A moment to remember and cherish.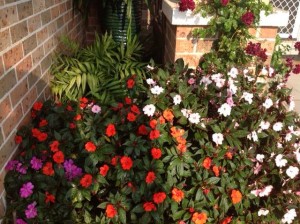 Second on the list is my garden. I love getting my hands in dirt and watching flowers and vegetable flourish beneath my green fingers. For some reason, plants have responded to my care much better since I have been writing. Figure that one out! Because we live in a sub tropical climate, I can garden all year round.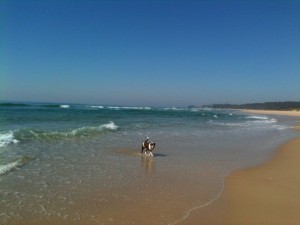 My third pleasure is the beach. There is nothing like a daily walk on the beach, watching the dolphins frolic in the waves and collecting shells as I walk the dog on the shimmering sands.
And of course when I am not writing, playing, gardening or walking on the beach, I am reading and discovering new authors.
Each day on Facebook I will post a photo of one of the above activities, so feel free to come over and friend me and share some of my wonderful days. I love hearing from new friends and readers:
https://www.facebook.com/annieseaton26
I am truly blessed. Being a published writer is the icing on the cake.
Wishing all of my readers a wonderful New Year. Thank you for having me visit.
About the Author: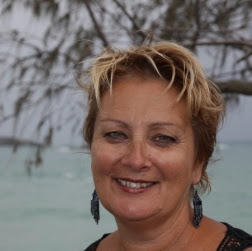 Annie Seaton lives with her husband, and 'Bob' the dog and two white cats in a house next to the beach on the east coast of Australia. She sits in her writing chair, gazing at the ocean and writing stories. Their two children are grown and married and she loves spending time gardening, walking on the beach and spoiling her two grandchildren. She has always been fascinated by all things romantic and has found her niche in life writing romance novels, ranging through contemporary, historical, suspense and paranormal…but all with romance of course.
Her love of reading and history began at an early age and she was a child who always carried a book (or two) no matter what she was doing. Several of her favourite books were confiscated from beneath her desk by teachers who had no understanding of her capacity to read while she was doing her schoolwork!
Her working life has seen her through several major career changes and Annie has now retired from the world of full time work and has fulfilled her lifelong dream of becoming a published author.
Annie's debut full length novel, Holiday Affair, a contemporary romance set in the South Pacific was released as part of Entangled Publishing's Indulgence line in March 2012 and has been a best seller on both Amazon and Barnes and Noble. The sequel Italian Affair was released in June 2013, and will be followed shortly by Outback Affair. Annie has more books being released in 2013 and 2014 with Entangled Publishing in the Bliss, Entangled Ignite and Covet imprints.
Annie loves to hear from readers at: annieseaton26@gmail.com
Website ~ ~ Facebook Author Page ~ Facebook ~ Facebook Series Page ~ Twitter
HOLIDAY AFFAIR

Nothing more than a holiday fling…until he moved in next door!

Staid professor Lissy McIntyre believes that choosing a mate should be based on common sense, not runaway passion. And Lissy would certainly never pick a rolling stone like Nick Richards for long-term love. But a red-hot, tropical romance? Oh, yeah. He's got a body just made for sinning and his sizzling kisses leave her senseless.

When Nick blows into town, he's stunned to discover that his no-nonsense new neighbor and co-worker is the same sultry creature he seduced for one night of forbidden island pleasure. He's unaccustomed to staying in one place for long, but he just can't seem to keep his hands off the multi-faceted Lissy. Will Nick break loyal Lissy's heart or will she be the one woman he simply can't walk away from?

ITALIAN AFFAIR

Free-spirited sex therapist Brianna Ballantine has four days to find a fiancé so she can inherit her birth mother's Italian villa. Commitment is not on the agenda. Writing her sex therapy book and signing legal papers are. And once all is said and done, she'll return home to Scotland.

For finance guru Tomas Richards, relationships have been a bad investment—give him stocks and shares any day. When Tomas offers a marriage of convenience to help Brianna secure her inheritance, the sizzle between the sheets promises an affair to remember, despite family complications at every turn. But Tom must convince Brianna to stay, and make this Italian affair a lifelong commitment.

OUTBACK AFFAIR

Jessica Trent wants to be a full-time writer for Cuisine magazine, but in order to land the gig she has to snare a one-on-one with the reclusive Alessandro Ricardo, a man hell-bent on staying out of the limelight. The last thing she expects as she heads to Crocodile Springs resort in northern Australia is to end up traveling across the Outback with a rugged and far too sexy barramundi fisherman.

Ex lawyer Alex Richards protects his privacy and his heart in equal measure. So when a Yankee bombshell in need of a ride turns up and threatens both, he decides to teach her a lesson. As they make their way through the wild country together, the attraction between them ignites. Alex must choose between his heart or letting go of his past … and will Jessica understand why he lied once she finds out who he really is?
Buy the bundled books at Amazon or Barnes and Noble.
a Rafflecopter giveaway