Enter the Rafflecopter below for your chance to win a $100 Amazon/BN GC and more!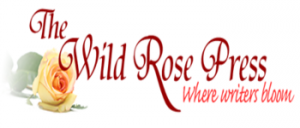 The Wild Rose Press is an electronic and print publisher. Our titles span the sub-genre spectrum from sweet to sensually erotic in all lengths of romance. The Wild Rose Press also publishes general fiction in all lengths.
www.thewildrosepress.com
www.wilderroses.com
https://www.facebook.com/TheWildRosePress
https://twitter.com/WildRosePress

Enjoy discovering one of their summer themed stories:
The Fourth of July is over, but for these summer lovers the fireworks have just begun.

An unexpected inheritance brings business consultant Christopher Gordon from Los Angeles to quaint Falk's Bend. He's carved time from his demanding schedule to dispose of his great-grandparents' home and explore his roots. However, disturbing family secrets and the sweet temptation of writer Margie Olsson derail his plans, challenging him to seize the elusive dream missing from his hectic life–love.

A recent brush with death shook Margie's life, but not her dreams, and she's ready to move forward. Only, standing up to her loving, over-protective family isn't easy. Helping Christopher explore the derelict mansion and unravel his grandmother's mysterious past allows a fun taste of independence. But when her experimental summer fling ignites into unexpected love, can her small town dreams work with his big city life?

Buy Summer Time Dream from the publisher.