Enter the Rafflecopter below for your chance to win a $100 Amazon/BN GC and more!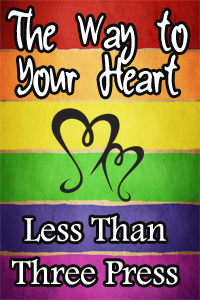 Less Than Three Press is a publisher of LGBTQIA romance. We have always believed that everyone deserves a happy end, and we aim to see that those groups long neglected finally get theirs.
http://www.lessthanthreepress.com/
https://www.facebook.com/lt3press
https://twitter.com/LT3Press
Now enjoy a taste of their summer themed story.
Raef, a lonely merman, spends his days watching the dashing Lord Haverford from afar and dreaming of love. When Haverford is robbed by a pirate, Raef vows to reclaim the stolen goods, hoping his victory will buy him the happiness he yearns for with Haverford.

But Jon Kemp does not match what Raef knows about pirates, and the simple quest Raef anticipated turns out to be an epic journey. For while Jon might be a nobler man than Raef believed, he's still a pirate. Love and loyalty are not on Jon's agenda, and he certainly has no plans to love someone not entirely human …

Buy The Merman and the Barbarian Pirate from Less Than Three Press.