Enter the Rafflecopter below for your chance to win a $100 Amazon/BN GC and more!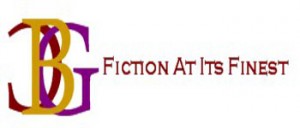 Champagne Books is an independent small press located in High River, AB Canada. Our books are available in electronic and trade paperback formats.
Established in December 2004, we threw open the cyber doors in April 2005 with four titles. Since that time, and with the belief that ebooks are the future, we have continued to grow and now boast of authors in all corners of the globe.
Now enjoy a taste of their summer themed story.
Nikki Silva thinks she's blown up her life. Divorced, funding for her shark research cut off, she's moved back toProvincetownto live with her father. Nikki's written a grant proposal funded by a commission run by her ex-husband Ned, who would rather not give money to his ex-wife.

Marco Tornetti wants to turn aNewarkspaghetti joint into a trendy bistro. His silent partner, Fat Phil Lagosa, wants to use the place to solicit questionable business deals. When Fat Phil turns on Marco and has him marked for a hit, Marco knows he's in too deep.

Marco escapes the hit man and takes the first bus out of the city. Marco figures that Phil would never look for him in Provincetown's gay community. But when he meets Nikki, he finds that pretending to be gay isn't as easy as it would seem.

Buy THE P-TOWN QUEEN from Champagne Books