Enter the Rafflecopter below for your chance to win a $100 Amazon/BN GC and more!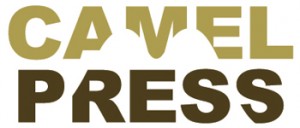 Based in Seattle Washington, Camel Press is an imprint of Coffeetown Enterprises. Camel Press publishes genre fiction: romance, mystery/suspense, science fiction, and mystery. We publish the books that grab you and hold you in their grip long into the night.
http://camelpress.com
https://www.facebook.com/pages/Camel-Press/328232527210047
We're featuring one of their summer themed stories today.
It's early August in Rosedale, Tennessee, and July December Powell is alone at the historic Booth Mansion, putting the finishing touches on the Showhouse room she designed for tomorrow's grand opening. A loud noise draws her to the nursery, where a man lies dying. Not just any man, but Tom Ferris, the love of her life, who she hasn't seen since he disappeared with no explanation some fifteen years earlier.

Who shot Tom in the back? What drove him away in the first place and made him stay away, even after his parents were killed in a car accident? What was he trying to tell July with his last breath?

The gossip mill is in high gear in the small town of Rosedale, and July is the sister of Mae, a dog breeder and kennel owner who happens to be dating the sheriff, Ben Bradley. Ben's close relationship with the December family has thrown a wrench in his investigation, forcing him to rely on Detective Wayne Nichols, his deputies, and his office manager Dory to do most of the legwork. Meanwhile July's marriage is imploding, and Mae already has too much to deal with—including a new corgi puppy and Ben's four-year-old son. Mae is torn between loyalty to her boyfriend and her sister as she does her darndest to get the bottom of a case that just seems to involve more and more of their friends and neighbors.

Buy TWO DOGS LIE SLEEPING here: http://www.amazon.com/Dogs-Sleeping-December-Mystery-Book-ebook/dp/B00KFQPGBW/ref=sr_1_1?ie=UTF8&qid=1404334808&sr=8-1&keywords=two+dogs+lie+sleeping