This post is part of a virtual book tour organized by the publisher. Click on the banner to see the other stops on the tour. Prizes for this blog tour are
1. 1 $25 Amazon.com gift card or PayPal cash
2. 3 gifted Kindle ebooks of 'The Book of Paul' by Richard Long
3. 1 signed paperback of 'The Book of Paul' by Richard Long and swag (including a special surprise!)
A Rafflecopter form in provided at the bottom of the page. Please scroll down to enter.
VILLAINS. YA GOTTA LOVE 'EM!
 I've always believed that any good vs. evil tale is only as good as the evil. The best villains are the ones you end up rooting for—the ultimate guilty pleasure.  You want them to survive, so you can get another unhealthy dose of evil down the road.
Check out the following links for various lists of the top literary villains of all time and the top film villains of all time. I've included three lists in each category to point out the overlap of critical consensus. In literary fiction, many of the same names keep popping up. Ditto with the film villains. Which are your favorite villains from each list (or your own write-ins)?
Literature:
Film:
When I reviewed these lists my overwhelming takeaway was this: on the average, the film villains are so much more memorable than the literary villains. There are many exceptions of course. Shakespeare really knew how to write a good villain. But for so many of the literary picks, my reaction was a shrugged, "meh." Is there anyone alive who CAN'T identify every single villain below? Captions not required.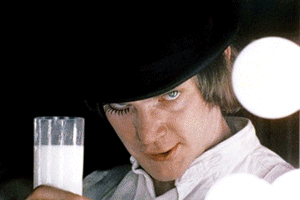 Maybe it's the compressed time frame of a film that brings out the best in a writer. You've got two hours to scar someone's psyche forever, as opposed to 300+ pages. Another factor is the collaborative nature of film. The actor and director do a lot of the heavy lifting in making a screen villain so compelling.
What makes a great villain? Here's my critical checklist (Most of these reference points are cinematic because…see above):
Percentage of "screen time". Whether the villain is cinematic or literary, if the villain rarely appears, you're ultimately dealing with a thin character, sometimes paper-thin. Take Voldemort for example. Please. He's on every one of the literary and film lists, but out of thousands of pages in the Harry Potter series, and eight films, how much screen time does he get? A pittance. Another area where the V man falls short is:
Set Pieces: For those who haven't heard this term, a set piece is cinemese for killer scenes that make a movie shine and become engraved in your brain until you draw your last breath. The more set pieces that occur in a book or film, the higher my ranking. Oh, and Voldmort? Roll off a view of your favorite set pieces in 4,224 pages. Hmmmm…yeah, I thought so.
Memorable dialog: Zingers. Bone-chilling threats. Great exit lines. Operatic monologues. For a villain to be truly great, it's not just what they do, it's what they say. Richard III, Iago, Othello. Once again, I defy anyone reading this to not be able to recite verbatim some of your favorite villain's best lines.
Charisma: Charm. Humor. Intelligence. Wit. Flamboyance. Theatricality. Grandstanding. Scenery-chewing. Megalomania. For me, all these qualities matter most when creating a villain or enjoying one. I want to be riveted every time the villain appears. That's not going to happen with some one-note boogeyman or grunting numbskull.
Complex characterization: Good villain: The Terminator. Great Villain: Hannibal Lecter. It's possible to have a compelling one-dimensional villain, but personally, I prefer a multi-layered monster¾unpredictable, perhaps even unfathomable.
Sadism: this is where most people get all wishy-washy and apologetic in discussing their favorite villains. Because ALL the great villains are sadistic. They take great pleasure in others' misfortune. They think up ingenious ways to make their victims suffer. It's very uncomfortable for any decent person to fess-up to their fondness for a reprehensible character who is causing such tremendous suffering.  But…there you have it.
Despicableness: I could probably file this under sadism, but for me, this connotes an across-the-board contempt for all humanity, of all things "other."  A great villain will commit the worst possible offenses whenever the opportunity arises.
 Humanity: I want a villain I can get inside. Mr. Smith in The Matrix or HAL 2000 aren't human, but they make me feel my own humanity through the emotional depth of their despicability.
 A ray of goodness. Only a ray, mind you. I don't want my villain getting all Darth Vadery at the end. But I do want to see that glimpse of "what might have been" – the road not travelled.
 Motivation: Every great villain has an ax that needs grinding and a person or world population he/she wants to grind it on.
Okay, your turn to weigh in on all things villainous. But before I wave my sickle in a fond farewell, I'm sure you're dying to know who my favorite villain of all time. Why, I thought you'd never ask! Click right here and have a taste of the baddest man on the planet: http://www.thebookofpaul.com  Then try to get a good night's sleep.
About the Author: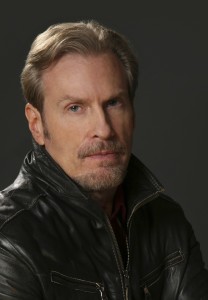 Richard Long writes to exorcize the demons of his past and manifest the dreams of his future. His debut novel, The Book of Paul, is a dark, thrilling, and psychologically rich supernatural horror/thriller that blends mythology, science and mystery into a page-turning addiction. Richard is also writing a YA novel, The Dream Palace, primarily so that his children can read his books. He lives in Manhattan with his wife, two amazing children and their wicked black cat, Merlin.
"Everything you've ever believed about yourself…about the description of reality you've clung to so stubbornly all your life…all of it…every bit of it…is an illusion." 

In the rubble-strewn wasteland of Alphabet City, a squalid tenement conceals a treasure "beyond all imagining"– an immaculately preserved, fifth century codex. The sole repository of ancient Hermetic lore, it contains the alchemical rituals for transforming thought into substance, transmuting matter at will…and attaining eternal life.

When Rose, a sex and pain addicted East Village tattoo artist has a torrid encounter with Martin, a battle-hardened loner, they discover they are unwitting pawns on opposing sides of a battle that has shaped the course of human history.

At the center of the conflict is Paul, the villainous overlord of an underground feudal society, who guards the book's occult secrets in preparation for the fulfillment of an apocalyptic prophecy.

The action is relentless as Rose and Martin fight to escape Paul's clutches and Martin's destiny as the chosen recipient of Paul's sinister legacy. Science and magic, mythology and technology converge in a monumental battle where the stakes couldn't be higher: control of the ultimate power in the universe–the Maelstrom.

The Book of Paul is the first of seven volumes in a sweeping mythological narrative tracing the mystical connections between Hermes Trismegistus in ancient Egypt, Sophia, the female counterpart of Christ, and the Celtic druids of Clan Kelly.