Welcome to Shana Galen, and enter the Rafflecopter at the end of the post to win a historical romance bundle from Soucebooks Casablanca, including Shana Galen's Earls Just Want to Have Fun.
Valentine's Day Gifts by Shana Galen
I look forward to Valentine's Day, the romance and all the gifts that come with the holiday. From the homemade to the outlandishly expensive there are countless things a gift giver can choose from to impress their valentine.
In my new book, Earls Just Want to Have Fun, a stodgy earl (who decidedly does not want a Valentine's gift from anyone) meets a pickpocket from the slums of London. Marlowe, the thief, may or may not be Lady Elizabeth, long-lost daughter of a marquess. After being raised on the streets of London and running with a gang of thieves called the Covent Garden Cubs, Marlowe does not act or look like a lady. When Dane and Marlowe meet they are very far removed from the gift-giving stage of the relationship. Yet both of them have gifts to give each other; they just don't know it yet.
Here are the Top 5 Valentine's Day Gifts my heroine Marlowe would benefit from receiving on Valentine's Day.
5. Clothing
There's nothing like a new scarf or a new pair of shoes from my husband, especially if it's my style. But we've all received clothing that we never wore or returned the next day because they didn't suit us.
Marlowe hated dressing like a girl. She hated it because it was uncomfortable, and she hated it because the other cubs looked at her differently.
4. Jewelry
Earrings, bracelets, rings—I love anything that glitters and sparkles.
Marlowe could feel her jaw drop. She could not stop herself from stepping forward. The necklace was so small and delicate—so beautiful.
3. Spa Essentials
I love massages and pedicures. I always ask for gift cards on my birthday or Mother's Day. There's nothing better than time to myself to relax.
Marlowe had never liked baths, but she had not realized they could be taken in warm, clean water with fragrant soap. She didn't particularly want to smell like a flower, but it wasn't the worst thing she'd smell like. The towels she'd dried her herself with had been soft and fluffy.
2. Chocolate
There must be a reason hearts filled with chocolate candy are so popular. We all love chocolate, whether it's dark, milk, or white.
When would she have had something so decadent as chocolate? Oh. But she'd heard of it.
1. Books
If you're reading this blog, I have to believe books are at the top of your wish list. They're at the top of mine too, and I wouldn't write a heroine who didn't love to read.
Marlowe looked about the room for something she might want. Her gaze settled on the pile of books.
Do tell, what the perfect Valentine gift for you?
His heart may be the last thing she ever steals…

Marlowe is a pickpocket, a housebreaker-and a better actress than any professional on the stage. She runs with the Covent Garden Cubs, a gang of thieves living in the slums of London's Seven Dials. It's a fierce life, and Marlowe has a hard outer shell. But when she's alone, she allows herself to think of a time before-a dimly remembered life when she was called Elizabeth.

Maxwell, Lord Dane, is intrigued when his brother, a hired investigator, ropes him into his investigation of the fiercely beautiful hellion. He teaches her to navigate the social morass of the ton, but Marlowe will not escape so easily. Instead, Dane is drawn into her dangerous world, where the student becomes the teacher and love is the greatest risk of all.
About the Author: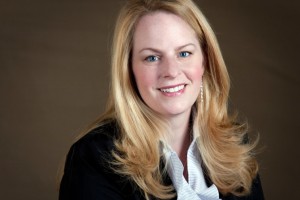 Shana Galen is the bestselling author of passionate Regency romps, including the RT Reviewers' Choice The Making of a Gentleman. Kirkus says of her books, "The road to happily-ever-after is intense, conflicted, suspenseful and fun," and RT Bookreviews calls her books " lighthearted yet poignant, humorous yet touching." She taught English at the middle and high school level off and on for eleven years. Most of those years were spent working in Houston's inner city. Now she writes full time. She's happily married and has a daughter who is most definitely a romance heroine in the making. Shana loves to hear from readers, so send her an email or see what she's up to daily on Facebook and Twitter. Visit her website at www.ShanaGalen.com.
Buy the book at Amazon, Barnes and Noble, or iTunes.