I live in Southwest Florida.  As of this writing, Florida Gulf Coast University, located in Ft. Myers, has made the Sweet 16 in the 2013 NCAA men's basketball tournament.
What's remarkable about this is that it's FGCU's first time in the tournament, and only the second year it's been eligible.  They were the ultimate long shot, a 15th seed. It was 150 to 1 against them that they'd win even one game.   Now, two wins later, the odds are 100 to 1 against them that they'll win it all.  Steep, but not bad for a school no one's every heard of.
Of course now,  everyone's heard of FGCU, thanks to the national media, which has found their feel good story for this year's tournament. Everyone that doesn't have a dog in the fight is rooting for the FGCU Eagles, the ultimate underdog.
Why do we love the underdog? Think David vs. Goliath. The little engine that could. Frodo Baggins in The Fellowship of the Rings. Singer Susan Boyle from The X Factor. All of them had one thing in common:  Courage against the daunting odds, against the chorus of doubters, against the braying nay-sayers.
But I think there's more to it than that.  We love the underdog because there's a little bit of underdog in all of us. Some more than others.  When we root for Rocky or Seabiscuit, we're rooting for ourselves.  It's how we connect.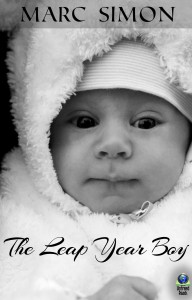 In my novel, 
The Leap Year Boy
, my hero is an underdog, too.  Born in Pittsburgh on Leap Year Day, 1908, Alex Miller weights just two pounds, two ounces and is nine inches long.
Despite his size, Alex is perfectly healthy.  However, his body grows at one-fourth the rate of a normal child—so that after one year, he's the size of a three-month-old—but his mind grows much quicker.
Eventually, so do certain parts of his body and his ability to do various and unusual things with them.  As Alex's special abilities become apparent, those around him see him as both a miracle child and a freak of nature—a freak to exploit.
How Alex saves himself from the designs of others—his religious fanatic grandmother, who sees him as the new Messiah; his money-grubbing immigrant doctor, who wants to put him on display; his unstable nanny, who believes Alex is her lost child; and his father and father's mistress, who are eager to tap Alex's commercial potential—is at the heart of the novel.
By the time you read this blog, the FGCU Eagles may be history.  Or they may havemade history.  I know one thing: Tiny Alex Miller would have been their biggest fan.
ABOUT THE AUTHOR:    Marc Simon has been an advertising copywriter, creative director and comedy writer/performer.  His short fiction has appeared in several literary magazines, including The Wilderness House Review, (where he won the 2007 Chekhov Prize for best story of the year), Flashquake, Poetica Magazine and The Writing Disorder. His one-act play, Sex After Death, was a winner in the 2012 Etc. Reader's Theater New Plays Contest and performed at the Sugden Theater in Naples.  His debut novel, The Leap Year Boy was published in December, 2012.  Marc lives in Naples, Florida with his wife, Linda, his cat, Jack and his dog, Annie.