This post is part of a virtual book tour organized by
Goddess Fish Promotions
. Lori will be awarding a $25 Amazon or B/N GC to a randomly drawn winner via rafflecopter during the tour. Click on the tour banner to see the other stops on the tour.
Who is your favorite author and why?
Oh, I have so many that I love for so many different reasons. When I want sexy, fast paced, intense military romance, I go for Toni Anderson or Kaylea Cross. When I need funny, small town that makes me feel good, I go for Jill Shalvis or Terri Osburn. If I want someone to whisk me away to another world, I grab a Bev Petersen and check out the scenes behind the world of race horsing or a Robyn Peterman so I can visit the fantastical places she creates in her mind.
Tell us something about your newest release that is NOT in the blurb.
The hero in book one is based on the ever-sexy Nomar Garciaparra! I love this man!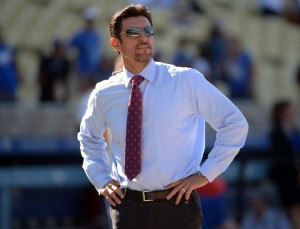 Are you working on anything at the present you would like to tell us about?
I'm currently working on a new book in my Sutton Capital Series that involves a sexy, but somewhat awkward computer geek and a former Navy SEAL. The heroine is actually cracking me up. I love the way she has no internal filter when it comes to him. She just says whatever comes to mind!
What is the hardest part about writing for you?
Well, with three kids ages five and under, time is my biggest obstacle right now! But, besides that, I often struggle if I don't really know my characters. I have to let them sort of play around in my head for a while. I need to listen in on their conversations and see what they like and don't like and get an idea for their sense of humor or lack thereof. Then, I can really sit down and write!
What do you like to do when you are not writing?
Well, with a two month old, all I do is nurse, change diapers, and try to catch up on my sleep!
Do you hear from your readers much? What do they say?
Yes! And I love it. I'm still amazed every time someone reaches out to me; at my first book conference, I tried to convince everyone who approached me that they were thinking of the wrong Lori. I kept thinking, "Oh, they mean Lori Foster or Lexi Ryan." I've gotten to the point now where I accept the compliments a bit more graciously and don't try to tell them they have the wrong author now, but it still floors and humbles me every time. If you ever wonder if an author wants to hear from you or cares what you think, they do! We really, really do!
What did you want to be when you grew up?
Wonder Woman.
What is your most embarrassing moment?
Oh, that is sooooooo not ever getting put down on paper.
The Triple Play Curse
Every member of the Strikers, San Francisco's professional baseball team, knows about the Triple Play Curse. When one Striker falls in love and gets either married or engaged during the season, two more will fall for a total of three. And, whenever the curse is in play, the team suffers for it. More errors and injuries, lost pennant runs, you name it. No one wants to trigger the curse.

Game Changer (Book One):

Shortstop Rafe Wilson has his routines down to a science. How he ties his shoes, what shirt to wear under his jersey, which foot touches the field first, and how to enter the batter's box. It works for him. The proof is in his stats. No question; the routine works. Until it doesn't. When Rafe is left scrambling to figure out what went wrong, he quickly finds the newest addition to his pregame routine. A kiss. And, not just any kiss. Ashlyn Daniels' kiss to be exact. But, can he convince Ashlyn to be part of his arsenal of "superstitions" that keep his game going? Or will the pregame kiss trigger an even worse superstition? The Triple Play Curse.

Game Maker (Book Two):

Pitcher Aiden Kyle knows the Triple Play Curse has the ability to mess with his life and with his team's performance. And, now that the curse has been triggered, Aiden also knows he has to do all he can to avoid being its next victim. And that means strippers and hand lotion in the shower for the rest of the season for him. Until Lily Dupree whirls into his world with a crash that puts a kink in his plan. If Aiden can find a way to help Lily and get her out of his life, he just might avoid being the next victim of the curse.

Game Clincher (Book Three):

After two of his teammates fall prey to the curse, Gage Collier realizes he's got worse things to worry about than the power of the curse alone. He's got his mother to fear, and the woman is on a mission. When a columnist spills the beans that the curse is in play and there's only one victim left to be had, Gage's mother spins a web designed to trap him into being its third victim and give her the grandbabies she's been wanting. Though the bait she sets is tempting, Gage has no interest in falling in love. With his mother strategizing against him, Gage probably doesn't stand a chance, but he'll go down fighting before he takes this hit.
Enjoy an excerpt from Game Changer, Book One
Ashlyn couldn't believe how nervous she felt, standing in one of the tunnels beneath the baseball field, waiting where the security guard had told her to wait for Rafe. The guard stood at the end of the tunnel, his gaze averted, though she knew he was watching her from the corner of his eye. She wondered how often he'd had to escort a player's—well this was awkward, wasn't it? What was she? Not a girlfriend. But, that's probably what the guard would assume. The guard would probably assume Rafe wanted to kiss his girlfriend before the game. He certainly wasn't likely to guess Rafe wanted to kiss his good luck charm before the game. A good luck charm he'd cut a deal with to be here.
She'd been relieved to see she wasn't seated with the wives and girlfriends behind home plate. That would be weird. What would she have said to them? How would she introduce herself? Rafe must have anticipated that she'd feel uncomfortable there and had gotten her a ticket that was every bit as good as the wives and girlfriends' section, but was just behind the team dugout.
A door opened and Rafe jogged down the deserted tunnel toward her, nodding to the guard as he passed him. Ashlyn couldn't help but notice the raw power he displayed in his uniform—arms pushing at the edges of his sleeves, thighs filling out the tight pants with muscles that made her mouth water. His hair fell onto his forehead in a way that should have said boyish charm, but on him, it said something more along the lines of lick me.
The ease with which he jogged toward her, completely comfortable and in charge, was sexy as sin. That was her single thought as he approached. Just sexy as sin. He pulled up short in front of her.
"Hi." His voice was low and quiet, as he leaned into her.
Ashlyn realized she had no idea what they would do. In Anna's kitchen, the kiss had just kind of happened. There hadn't been time for her to be nervous or edgy, which was the way she felt now. But, here, in the ballpark tunnels, it was awkward for a split second. And, then, suddenly it wasn't. Suddenly, Rafe was grinning at her as he cupped the back of her head with one hand, pulling her hip toward him with the other. Her whole body pressed to his and his mouth lowered, capturing hers in a kiss that curled her toes. And, nothing was awkward or uncomfortable about it. It was incredible. And, all too short.
He pulled back and looked her in the eyes. "I'll see you after the game, Ashlyn."
And, that was it. He was jogging away and her legs were jelly. Before she knew it, the guard was clearing his throat. She followed him up to the stands where she took her seat and proceeded to watch one of Rafe's best games ever. Only, her mind was still stuck on the way her lips tingled after that kiss, and she squirmed in her seat every time she looked at him out on the field.
About the Author: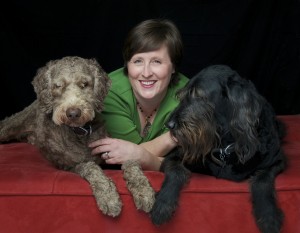 Lori Ryan is a NY Times and USA Today bestselling author who writes contemporary romance with a twist of suspense. Her books range from sweetheart to steamy in heat level (for sweeter, read the Evers, TX series.)
She lives with an extremely understanding husband, three wonderful children, two mostly well-behaved dogs, and a lone little cat in Austin, Texas. It's a bit of a zoo, but she wouldn't change a thing.
Lori published her first novel in April of 2013 and has fallen in love with writing. She is the author of the Sutton Capital Series, the Evers, Texas Series, and will be putting out several novellas with baseball player heroes in Bella Andre's Kindle World, Game For Love, in late 2014. She loves to connect with her readers. Follow her on Facebook or Twitter or subscribe to her blog.
Website | Facebook | Twitter
Buy Game Changer at Amazon; Game Maker at Amazon, and Game Clincher at Amazon.